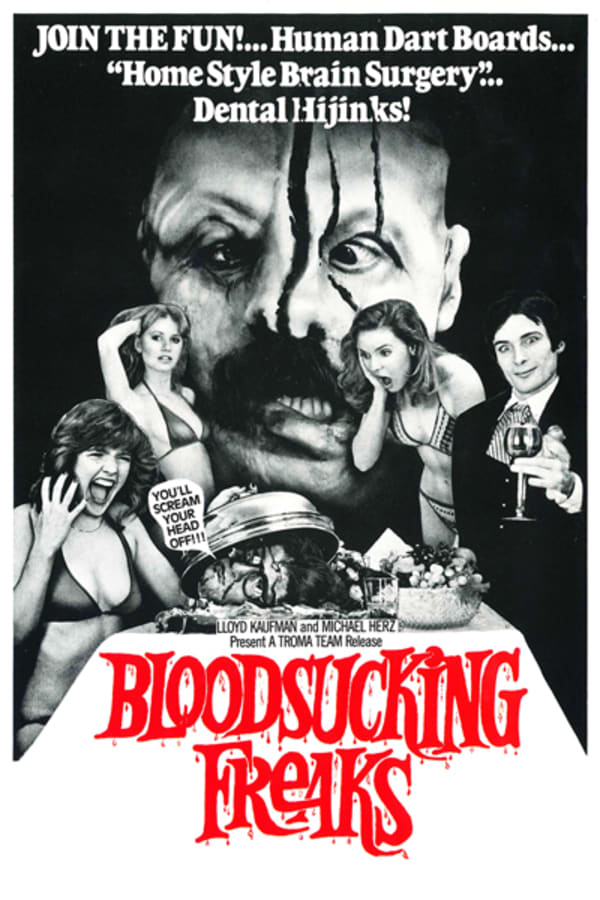 Bloodsucking Freaks
Directed by Joel M. Reed
Sardu, master of the Theatre of the Macabre, and his assistant Ralphus run a show in which, under the guise of 'magic', they torture and murder people in front of their audience. But what the spectators see as a trick is actually real.
Sardu and his assistant Ralphus, under the guise of 'magic', torture and murder people in front of an audience.
Cast: Seamus O'Brien, Viju Krem, Luis De Jesus
Member Reviews
Exploitation film at its best... 💜
Not entertaining, this feature is odd and lacking any cinematic quality. Garbage.
Must have been a beast back in '76 but now lacks any true punch, just an old gore and nudity filled oddity. Shudder should've added this to the cursed films documentaries. Seamus O'Brien was murdered in his apartment when he came home to a burglary, Viju Krem was shot and killed in a freak hunting accident after she unwittingly stepped in front of her husband's shotgun and Luis De Jesus died of a heart attack in the mid 80's. Still it is worth seeing if only once for the curious or fans of Troma films, once although is all one needs.
Unlike every other Troma film I've ever seen, Bloodsucking Freaks is NOT FUNNY, and that makes the high-concept torture scenes, obnoxious performances, and terrible production values all simply painful. Not even Joe Bob can make this. turd watchable.
When Joe Bob featured this, I thought I'd give it another chance, but unlike every other Troma film I've ever seen, Bloodsucking Freaks is NOT FUNNY, and th