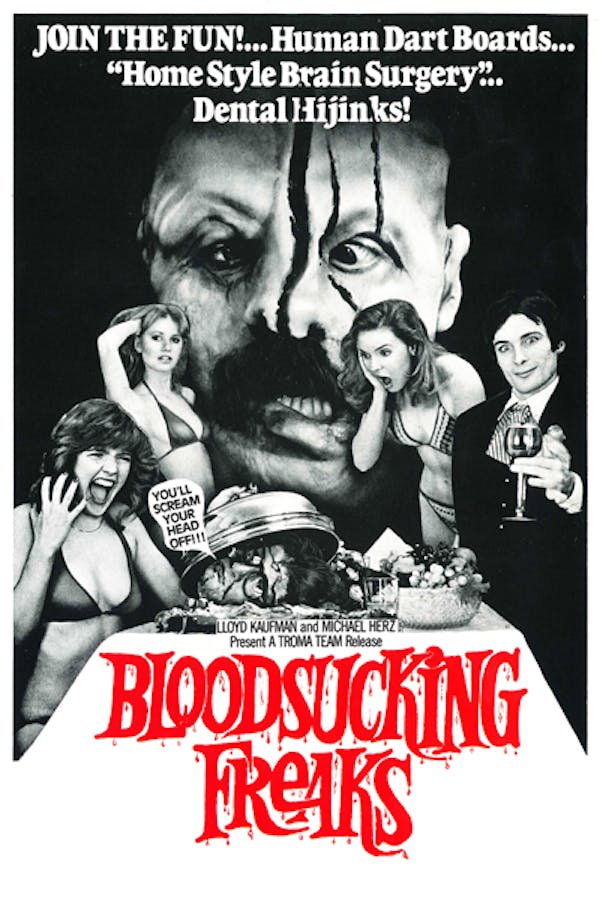 Bloodsucking Freaks
Directed by Joel M. Reed
Sardu, master of the Theatre of the Macabre, and his assistant Ralphus run a show in which, under the guise of 'magic', they torture and murder people in front of their audience. But what the spectators see as a trick is actually real.
Sardu and his assistant Ralphus, under the guise of 'magic', torture and murder people in front of an audience.
Cast: Seamus O'Brien, Viju Krem, Luis De Jesus
Member Reviews
What a bizarre amalgamation of bad ideas.
Luis DeJesus rules as Ralphus in this... Troma type mess of a film. It changed my life. It disgusted my friends (one of which won't look directly at my BSF poster). It's great if you like horror-comedy (like Texas Chainsaw Massacre 2), but wished they had less of a budget and were more demented.
Well, I knew what I was getting into I knew it would be bad I prepared for it. Gotta be one of the worst movies I've seen in a while, I mean these movies were made to be bad, That's what makes them classics to people. I listen to a crust band called BLOOD SUCKING FREAKS I knew they named their band after this movie. I'm not gonna give it a bad review because it was purposely made bad. Like most Troma films.
Disgusting and unnecessary.