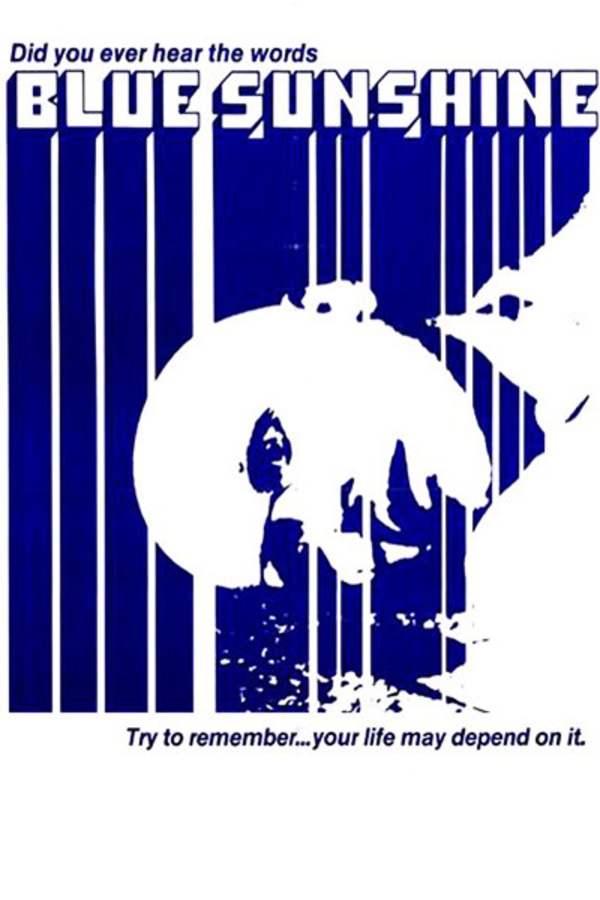 Blue Sunshine
Directed by Jeff Lieberman
When a seemingly ordinary guy at a party suddenly goes berserk and starts slaying the other guests, a man named Jerry (Zalman King) is falsely accused of the crime. Thrust into a classic Hitchcockian "wrong man" scenario, Jerry investigates a series of similar murders where ordinary people become instant homicidal maniacs, hoping to find out what's really going on before the cops catch him. Might it have something to do with a very potent strain of LSD all the killers took in the swinging '60s? D.A.R.E. films were never half as scary as Jeff Lieberman's beloved '70s cult classic.
In this '70s cult classic, a wrongly accused man must find out what's causing sudden outbreaks of homicidal insanity in L.A.
Cast: Zalman King, Deborah Winters, Mark Goddard, Robert Walden
Member Reviews
Wow, I mean like wow. I've done enough so bad it's good reviews before, phew, man here's another... I'll try to put it into perspective. Not a horror, more of a thriller mystery. Good premise, absolutely! Bad acting, badly written, but still kinda creepy...all plusses in this case! A 1970's swinging disco in a mall? Yes please!!!! Fun way to kill some time, put on your best polyester leisure suit, kick back and enjoy at your own risk!
A wasted opportunity. The plot is interesting and still topical after all these years, with people now going batshit over Flakka and Bath Salts. This is a frustrating film because such a good premise is so poorly executed. The hero is a bumbling moron, full of pratfalls and so somnambulistic he acts more like a zombie than the Blue Sunshine victims themselves. His female 'I was just trying to help!!" love interest/co-investigator is weakly acted and lacking in any real urgency -or agency for that matter- and is mostly there for eye candy. For a "cult classic horror film" it's devoid of any real scares and plays more like a "Movie of the Week" warning about the dangers of that "Demon Lettuce" than an actual horror film. A better director, cast, and script could make this a real classic. What a letdown.
The 70's classic that makes you regret all the choices you made in the 60's. Dated, barely acted, but compulsively watchable.
I was also expecting something more..erm..."psychedelic" (a la THE TRIP, a hippy-dippy-and-super-trippy- classic!) with thriller/horror elements thrown in to ramp things up a bit. However, this does, as other reviewers have pointed out, seem like a wasted opportunity. With a bigger budget, it could have been much better. This dated movie is kind of a mess, but a somewhat fun mess. It left me feeling a little let down, though. Something was definitely lacking. I am surprised no one has mentioned the role, albeit small, that the late, great Brion James has in this cheesy 70s flick. There is no character development, on his part nor any one else's, but being a fan of Mr. James, I enjoyed seeing him in such an early role! I must say, it goes down better with a little buzz... I am giving it a generous 3/5, partly for its historic value and the rest for the entertainment...
this is one of the best movies on shudder before the third act