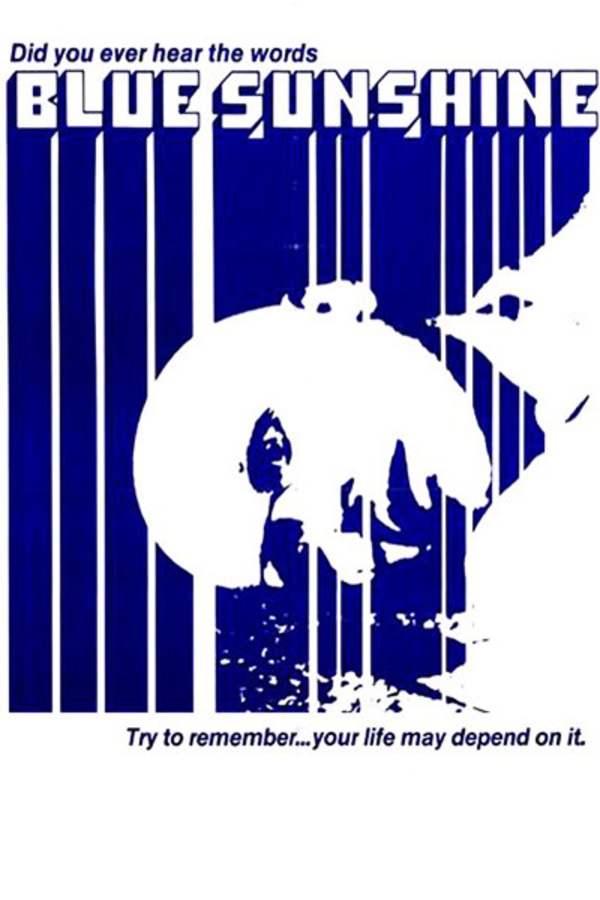 Blue Sunshine
Directed by Jeff Lieberman
When a seemingly ordinary guy at a party suddenly goes berserk and starts slaying the other guests, a man named Jerry (Zalman King) is falsely accused of the crime. Thrust into a classic Hitchcockian "wrong man" scenario, Jerry investigates a series of similar murders where ordinary people become instant homicidal maniacs, hoping to find out what's really going on before the cops catch him. Might it have something to do with a very potent strain of LSD all the killers took in the swinging '60s? D.A.R.E. films were never half as scary as Jeff Lieberman's beloved '70s cult classic.
In this '70s cult classic, a wrongly accused man must find out what's causing sudden outbreaks of homicidal insanity in L.A.
Cast: Zalman King, Deborah Winters, Mark Goddard, Robert Walden
Member Reviews
I was also expecting something more..erm..."psychedelic" (a la THE TRIP, a hippy-dippy-and-super-trippy- classic!) with thriller/horror elements thrown in to ramp things up a bit. However, this does, as other reviewers have pointed out, seem like a wasted opportunity. With a bigger budget, it could have been much better. This dated movie is kind of a mess, but a somewhat fun mess. It left me feeling a little let down, though. Something was definitely lacking. I am surprised no one has mentioned the role, albeit small, that the late, great Brion James has in this cheesy 70s flick. There is no character development, on his part nor any one else's, but being a fan of Mr. James, I enjoyed seeing him in such an early role! I must say, it goes down better with a little buzz... I am giving it a generous 3/5, partly for its historic value and the rest for the entertainment...
this is one of the best movies on shudder before the third act
This movie felt like a CBS special feature movie they would show on Friday nights. The 70s were funky. With all that disco and "blue sunshine". Plot was there.... the acting....???? I like the neighbor lady giving the guy the third degree....."are you a reporter? .......are you a cop?........are you a friend?.......are you an insurance adjuster.......are you Jehovah Witness?" Funnnnnny. There was some freaky moments that were scary. Somebody in Hollywood can remake this movie and do it better.
Very promising premise and first 30 minutes, I was hooked right from when the parrot screams "Blue Sunshine!" while a beautiful and ominous full moon is displayed on the screen (also did anybody else think the way this movie set up its headlines was very...I don't know, experimental?); said first 30 minutes sit in between campy and eerie perfectly, leaving you to want to know more. Unfortunately, in spite of a few powerful scenes scattered here and there, the movie is then all downhill from there. The main character is uninteresting and a frustrating idiot which leads you through a very boring investigation, none of the other characters feel like they matter in any way, the mystery is spoiled way too early and the "climax" is rushed and utterly disappointing. What a missed opportunity and a shame! I sure hope this movie gets remade by a more daring, talented and visionary director