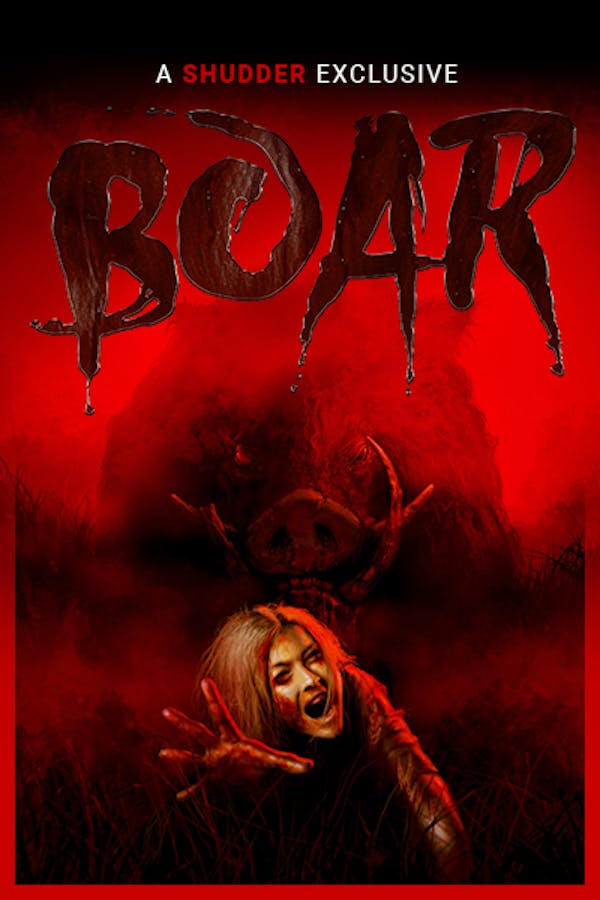 Boar
Directed by Chris Sun
Having outgrown a minivan, a stray boar roams the boundary line of an outback town and massacres several backpackers, before venturing in to hunt the locals. Bernie and his visiting relatives, the Monroe's, swiftly come face to face with the feral beast and uncover that some monsters are better left in stories. A SHUDDER EXCLUSIVE.
A monster-sized boar terrorizes the outskirts of a rural Australian town.
Cast: John Jarratt, Simone Buchanan, Bill Moseley, Melissa Tkautz, Nathan Jones
Member Reviews
I love creature features, but this was very much just ok. Shoutout to Bill Mosley in khaki shorts, a polo shirt, and sandals though!
Not to bad. Not great, but not bad.
Forgettable characters, a lot of miss opportunities, and monster villian that reminded me a ton of the pig from the first season of power rangers. The practical effects were cool but kept laughing when the tusk of the pig wiggled around like a holloween prop. One and done watch for fans of creature features.
A bit if a homage to Razerback. Missed out on a epic Giant human vs Giant Boar fight. Bernie was easily the most likable character. Most characters were boring and forgettable
What a boar of a movie, the yellow was superb however. 7 skuls.