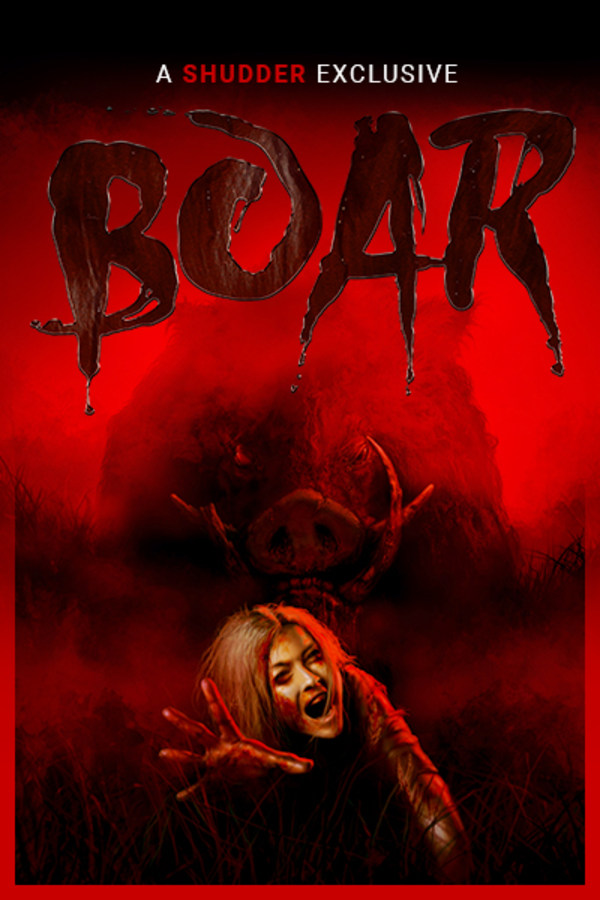 Boar
Directed by Chris Sun
Having outgrown a minivan, a stray boar roams the boundary line of an outback town and massacres several backpackers, before venturing in to hunt the locals. Bernie and his visiting relatives, the Monroe's, swiftly come face to face with the feral beast and uncover that some monsters are better left in stories. A SHUDDER EXCLUSIVE.
A monster-sized boar terrorizes the outskirts of a rural Australian town.
Cast: John Jarratt, Simone Buchanan, Bill Moseley, Melissa Tkautz, Nathan Jones
Member Reviews
hilarious and frightening just what i expected well done chaps
It's an Australian movie about a giant killer boar - what more could you ask for?! Aside from those two very vague concepts, it also has nothing in common with Razorback, so not sure why people always compare the two. As for the film Pig Hunt, the only similarity is both pigs have a blind eye. The practical effects are EXTREMELY well done, and you can tell a lot of love went into this film. The only negative thing I could say about it is I really wish the film had been done without CGI and perhaps a more "film grain" feel to it (similar to the films it pays tribute to with the works of John Landis), but obviously those issues arose from limitations and not a lack of talent. For fans of giant monsters, nature horror, practical special effects, Australian humor, or gory deaths, this film is a must see! If none of that sounds appealing, then this film probably won't interest you, and you should also probably cancel your Shudder account. Me? I can't wait for the Region A Blu-Ray coming December 3, 2019!
This was much better than I thought it would be! Loved it!