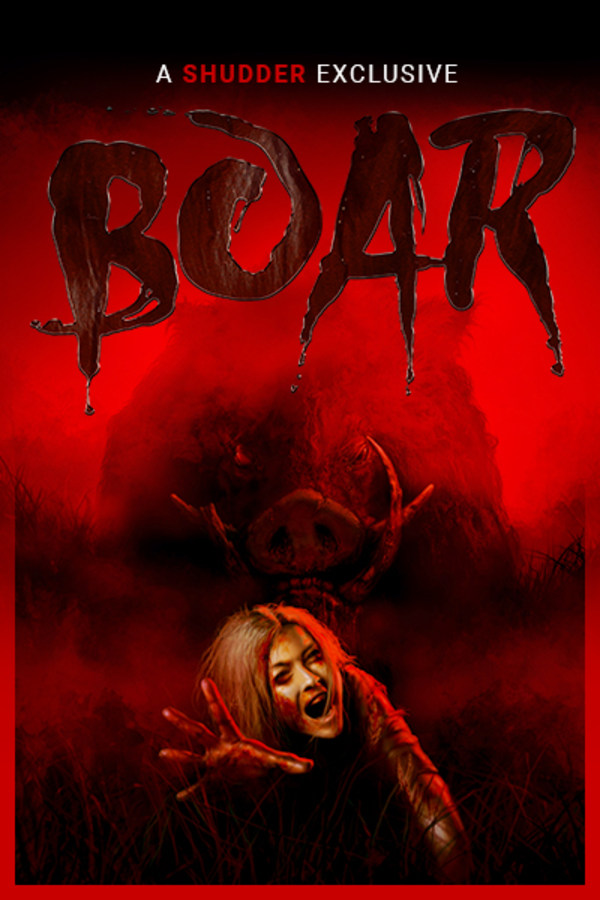 Boar
Directed by Chris Sun
Having outgrown a minivan, a stray boar roams the boundary line of an outback town and massacres several backpackers, before venturing in to hunt the locals. Bernie and his visiting relatives, the Monroe's, swiftly come face to face with the feral beast and uncover that some monsters are better left in stories. A SHUDDER EXCLUSIVE.
A monster-sized boar terrorizes the outskirts of a rural Australian town.
Cast: John Jarratt, Simone Buchanan, Bill Moseley, Melissa Tkautz, Nathan Jones
Member Reviews
Movie was fun and overall enjoyable.
bahahaha i couldn't watch it. turned it off almost immediately after i turned it on. maybe it gets better or maybe i just wasn't in the right mood... but it seemed to be sliding towards terrible & i had other movies on my list.
I enjoyed the movie. I liked all of the characters and the banter between them was interesting. Uncle Bernie was fun. It had good scenery and sure the big bloody boar is exactly what you imagine. Definitely worth the watch.
It's a fun adventure! The acting is a little improvisational at times, but the actors playing "locals" are interesting to watch, really. Some great shots of Australia's rural interior. The creature itself is beyond absurd, of course, but so was "Bruce," the shark from Jaws. The gore is 80s gratuitous and the music is a strong point. I'm a little embarrassed to say that I mostly liked it.
I'd say it's on par with mid level Syfy films. It wasn't horrible but wasn't great either. The characters were the best part and honestly they deserved more. I'd recommend this as a quick popcorn flick and/or drunk flick to pass the time.