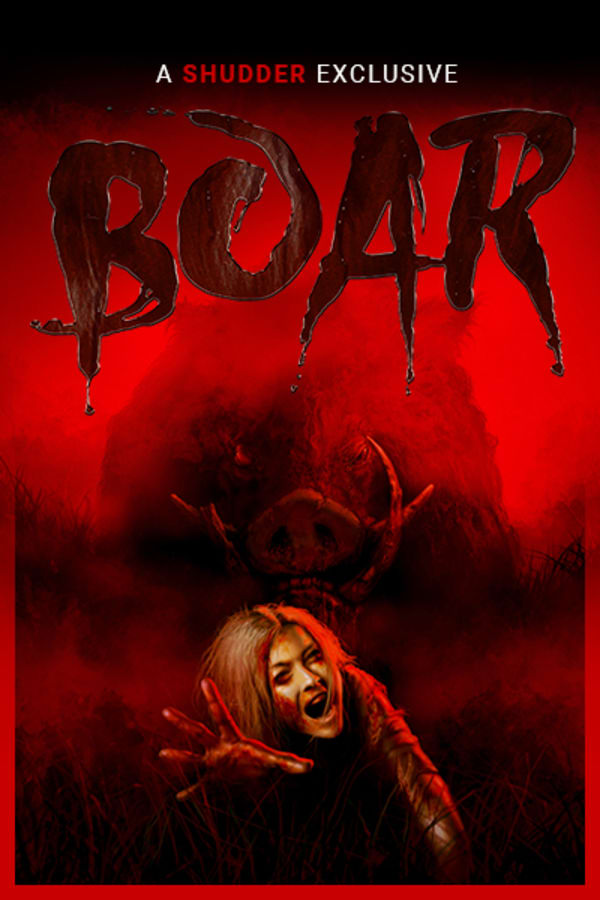 Boar
Directed by Chris Sun
Having outgrown a minivan, a stray boar roams the boundary line of an outback town and massacres several backpackers, before venturing in to hunt the locals. Bernie and his visiting relatives, the Monroe's, swiftly come face to face with the feral beast and uncover that some monsters are better left in stories. A SHUDDER EXCLUSIVE.
A monster-sized boar terrorizes the outskirts of a rural Australian town.
Cast: John Jarratt, Simone Buchanan, Bill Moseley, Melissa Tkautz, Nathan Jones
Member Reviews
Loved this! Great cast and well done. Good creature feature for sure!
honestly im starting to really like this director. a classic big monster movie.
Great movie, a few slow moments but definitely not Boar-ing (i had to). Worth a watch
This movie is awesome but I love wild boar,warthog and wild hog lots for tusk and skull trophy... and John Jarrett is my fan in movie boar and wolf creek
Not the 5 skull review I was expecting to give but well shot and fantastic banter/dialogue. Not scary really but awesome fun.