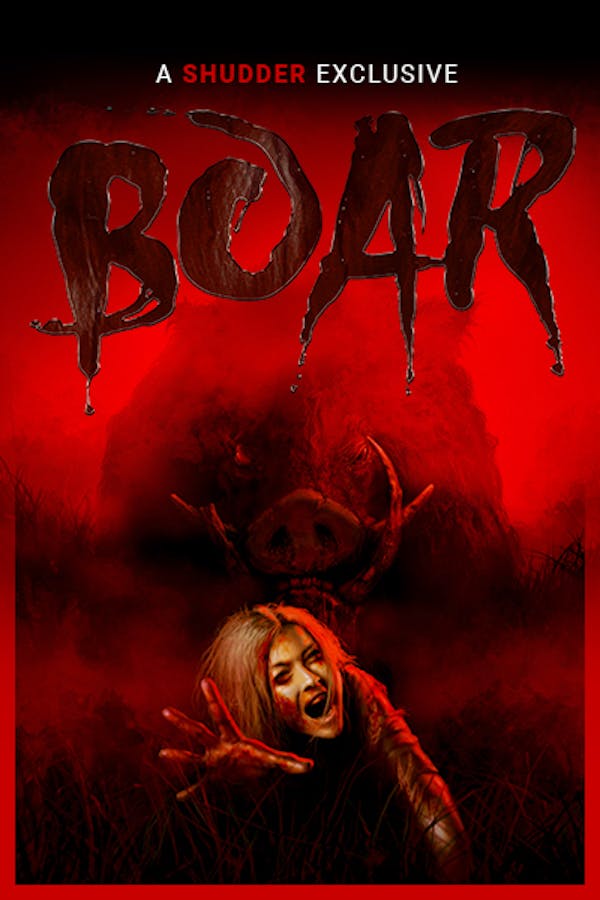 Boar
Directed by Chris Sun
Having outgrown a minivan, a stray boar roams the boundary line of an outback town and massacres several backpackers, before venturing in to hunt the locals. Bernie and his visiting relatives, the Monroe's, swiftly come face to face with the feral beast and uncover that some monsters are better left in stories. A SHUDDER EXCLUSIVE.
A monster-sized boar terrorizes the outskirts of a rural Australian town.
Cast: John Jarratt, Simone Buchanan, Bill Moseley, Melissa Tkautz, Nathan Jones
Member Reviews
Mick Taylor vs a monster boar... Nathan Jones vs a monster boar. this movie was tons of fun.
This movie should be called Jurassic Pork!!!, Great casting, good acting, and not a ton of CGI.(something rare in this day and age) I was actually surprised on how good the are in the movie, give it a watch.
Fun way to spend my Sunday me n my mate had a fun time due to us arguing over if this is Bill Mosley or not! My man wins! Enjoy this movie I won't be looking at boars the same.
Good creature flick, great use of practical effects, some laughs. Overall decent movie, miles of potential, could have been great if it used a bigger budget and had more back story.