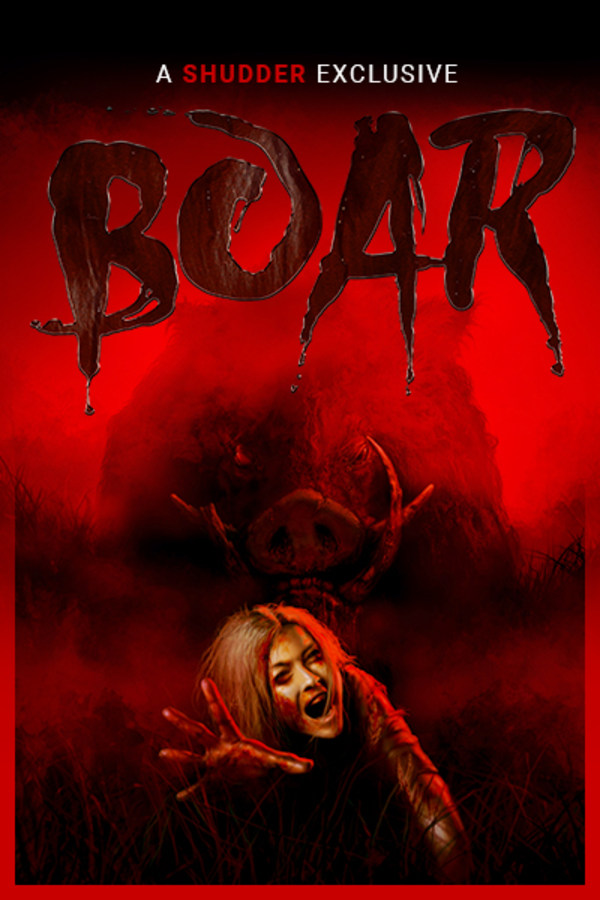 Boar
Directed by Chris Sun
Having outgrown a minivan, a stray boar roams the boundary line of an outback town and massacres several backpackers, before venturing in to hunt the locals. Bernie and his visiting relatives, the Monroe's, swiftly come face to face with the feral beast and uncover that some monsters are better left in stories. A SHUDDER EXCLUSIVE.
A monster-sized boar terrorizes the outskirts of a rural Australian town.
Cast: John Jarratt, Simone Buchanan, Bill Moseley, Melissa Tkautz, Nathan Jones
Member Reviews
Stupid movie but I still enjoyed it. Liked the Gore🧟‍♀️
Not bad ... it keeps you interested . So not bad for a low budget film.
for what it is, its a decent horror movie. a good choice if you are interested in a slower paced, yet still bloody horror film. acting is ok, dialogue was entertaining at times, and the best thing about this one is the effects. i love me some retro giant puppet action. few parts are cgi, but i can imagine a puppet of that size would be hard to move around. also a for realistic blood!
I enjoyed it!! My first australian horror movie. I realize nothing but aussie babes getting mauled by a monster bar. Kinda reminds me of Raw Head Rex