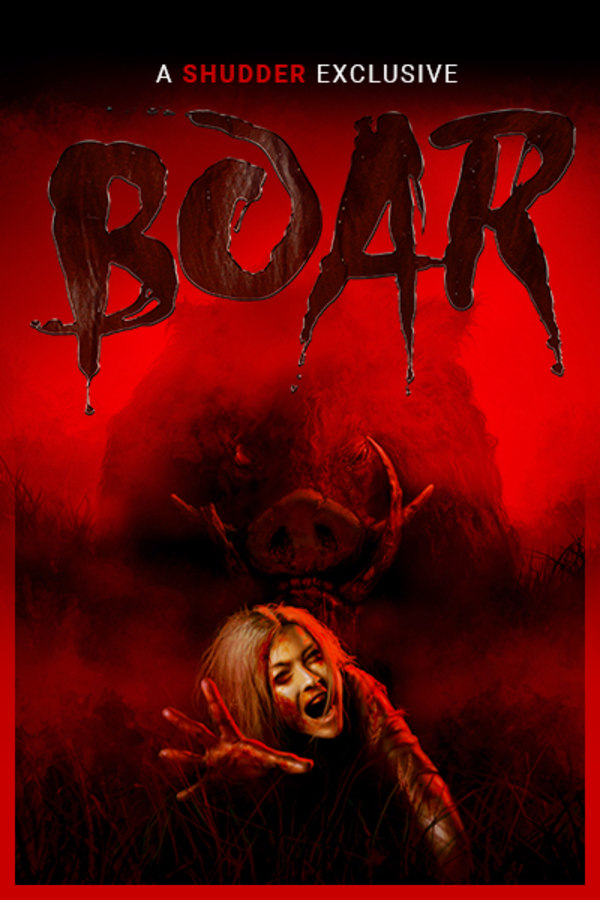 Boar
Directed by Chris Sun
Having outgrown a minivan, a stray boar roams the boundary line of an outback town and massacres several backpackers, before venturing in to hunt the locals. Bernie and his visiting relatives, the Monroe's, swiftly come face to face with the feral beast and uncover that some monsters are better left in stories. A SHUDDER EXCLUSIVE.
A monster-sized boar terrorizes the outskirts of a rural Australian town.
Cast: John Jarratt, Simone Buchanan, Bill Moseley, Melissa Tkautz, Nathan Jones
Member Reviews
Didn't love it or hate it. Was entertaining at times, but the ending was forced and jumped the shark (when you see where or how atruck shows up you'll know what I mean, convenient). Wasn't sure who the main leads were until the last 30 minutes of the film because it jumps all over to multiple characters & when you think you have someone to cheer for, then bam, fooled ya, we're really focusing on a family that wasn't even in the movie for 45 minutes after your initial introduction to them. The effects were't too bad for the budget & really enjoyed seeing practical effects being used, but when they shift from it, it's pretty noticable. Still the movie is worth watching at least once. Check it out!!
Great cinematography, but couldn't get even halfway through the lackluster storytelling.
They misspelled the title.
Nathan Jones looked just as big and mean as he did in his short stint in the WWE back in the early 2000's. But damn them boars were big bastards! This was more believable as an Aussie film than it was in the Asian movie Chaw. Asian movies come up with monsters by using their imagination, Aussies come up with monsters by stepping outside because everything in Australia wants to bloody kill ya.
Ooey, gooey, chewy, gore flick perfect for killing an afternoon with a big bowl o' popcorn and somethin' cool to drink. Pure entertainment.