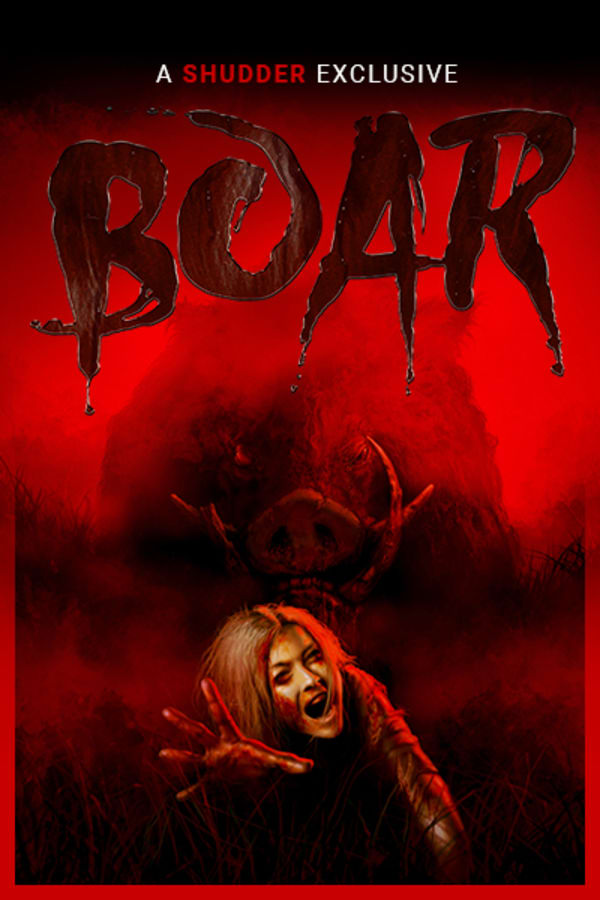 Boar
Directed by Chris Sun
Having outgrown a minivan, a stray boar roams the boundary line of an outback town and massacres several backpackers, before venturing in to hunt the locals. Bernie and his visiting relatives, the Monroe's, swiftly come face to face with the feral beast and uncover that some monsters are better left in stories. A SHUDDER EXCLUSIVE.
A monster-sized boar terrorizes the outskirts of a rural Australian town.
Cast: John Jarratt, Simone Buchanan, Bill Moseley, Melissa Tkautz, Nathan Jones
Member Reviews
Best creature feature i've seen in a long time! The practical effects were amazing!! The acting was better than a lot of other creature movies i've seen and i'm a big fan of Bill Moseley as a crazy killer or a just a regular guy! Some laughs and the story did its job. If you expect shakespeare, your on the wrong site anyways!!
This was more entertaining then I thought it would be. The boar effects were crazy, and the wrestler Nathan Jones was a cool character, and funny!
Ridiculously fun movie. Fantastic kills, awesome practical FX, cheesy fun CGI, and an overall good time.
This was awesome! Did not expect such a fun movie
Since I was a kid I've LOVED creature features. Boar, although having glimmers of promise, was a let down. My main issue is that every time a sense of dread was established, the atmosphere was ruined by bad writing. And that was an issue from the awful beginning sequence that was confusingly cut short, to the awful, surprise! ending. Cool practical FX, but cringeworthy moments of cheap CGI and a mediocre script sunk this flick for me.