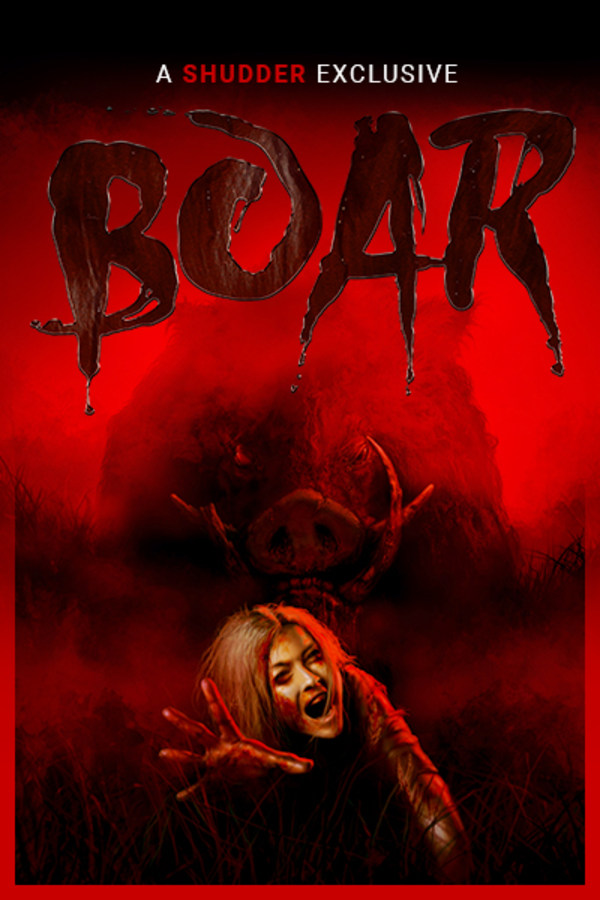 Boar
Directed by Chris Sun
Having outgrown a minivan, a stray boar roams the boundary line of an outback town and massacres several backpackers, before venturing in to hunt the locals. Bernie and his visiting relatives, the Monroe's, swiftly come face to face with the feral beast and uncover that some monsters are better left in stories. A SHUDDER EXCLUSIVE.
A monster-sized boar terrorizes the outskirts of a rural Australian town.
Cast: John Jarratt, Simone Buchanan, Bill Moseley, Melissa Tkautz, Nathan Jones
Member Reviews
Best killer boar movie yet.
This movie's a good time. Definitely recommended if you want to be entertained more than scared.
Alright... not bad. Imagine all these types of movie's had just a little more budget.!! This, to me, is a decent monster flick. They new where they we're going with this film and technically they got it right. Never ever, ever trust a horror review. IF!!! (And i stress "IF"), you are a fan of creature features you will enjoy this film! Rock on shudder!! Keep it up.