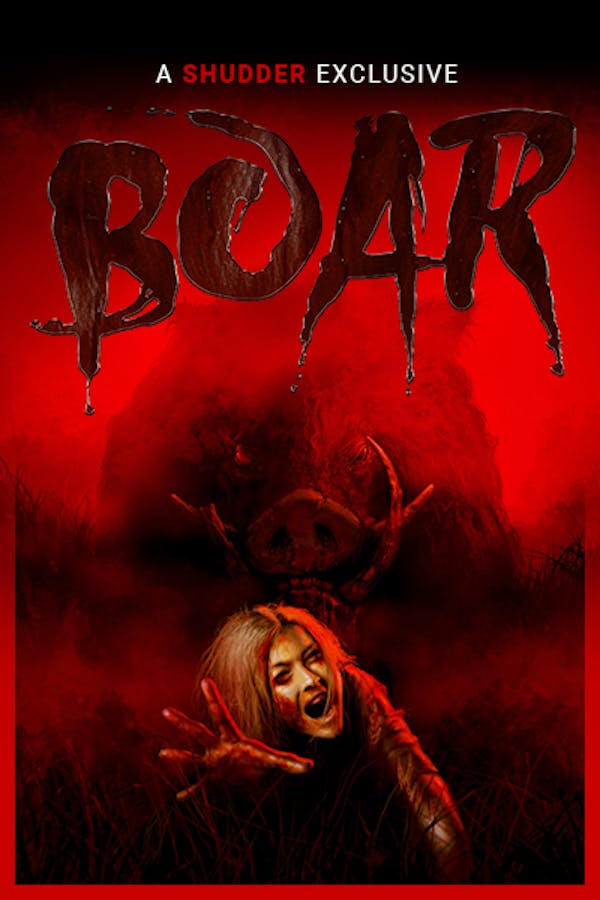 Boar
Directed by Chris Sun
Having outgrown a minivan, a stray boar roams the boundary line of an outback town and massacres several backpackers, before venturing in to hunt the locals. Bernie and his visiting relatives, the Monroe's, swiftly come face to face with the feral beast and uncover that some monsters are better left in stories. A SHUDDER EXCLUSIVE.
A monster-sized boar terrorizes the outskirts of a rural Australian town.
Cast: John Jarratt, Simone Buchanan, Bill Moseley, Melissa Tkautz, Nathan Jones
Member Reviews
Nice and whatchable film. But charactor development is too long and doesn't add anything to movie. We get glimpes of a big, cheap-looking, gremlin-pig. I've seen better aussi films.
Normally I like movies with animatronics but this one had barely any to speak of and the gore scenes were extremely lacking. Way too much character development that was not crucial to the story at all. It has all of the cliche monster movie gimmicks and none of the shock value. This one is a hard pass.
Very Australian, good looking pig, but the writing and plot are all over the place.
this movie is fantastic, highly recommend. great characters and setting. The story. Spoilers: it's a giant pig. And probably what you would guess subsequently. Does this pig mean violence, or perhaps a more sexual agenda?