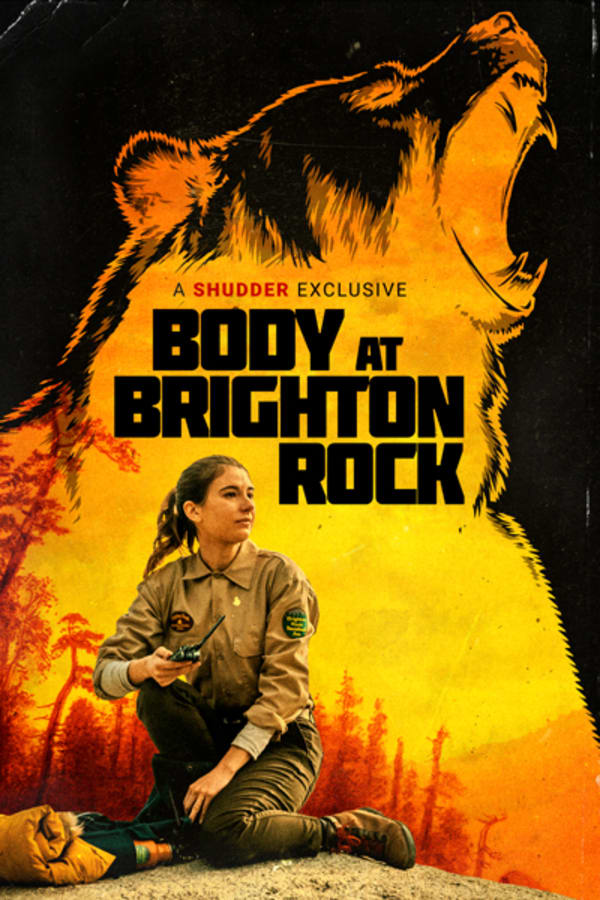 Body at Brighton Rock
Directed by Roxanne Benjamin
Wendy, a part time summer employee at a mountainous state park, takes on a rough trail assignment at the end of the season, trying to prove to her friends that she's capable enough to do the job. When she takes a wrong turn and ends up deep in the backcountry, she stumbles upon what might be a potential crime scene. Stuck with no communication after losing her radio and with orders to guard the site, Wendy must fight the urge to run and do the harder job of staying put — spending the night deep in the wilderness, facing down her worst fears and proving to everyone – including herself – that she's made of stronger stuff than they think she is. A SHUDDER UK EXCLUSIVE.
When a ranger discovers a crime scene, she must protect an unidentified body at all costs and face her darkest fears.
Cast: Karina Fontes, Casey Adams, Emily Althaus
Member Reviews
A nice slow burn of a woman's story of mental and physical survival. Well worth checking out.
Watched this on a lazy, Sunday evening. Really enjoyed it. Not every film can carry off a sole actor being the centre of attention for most of the run time but this did a great job.
With a film like this, where you're stuck with just the one character for the majority of the runtime, whether or not you can relate to that character kind of determines whether or not you can enjoy the film. Personally, I identified with Wendy enough to like this, despite it being a bit cheesy. The concept is fine (nice creepy corpse there) but some of the editing is quite clunky and there's one particular sequence where they clearly didn't have the budget to pull off what they wanted to.
long, slow, build up to nothing, somehow held my interest, to be left extremely disappointed, boring AF, not a horror, only credit for the entire movie goes to the main actor, she not a bad actor, movie was terrible though.