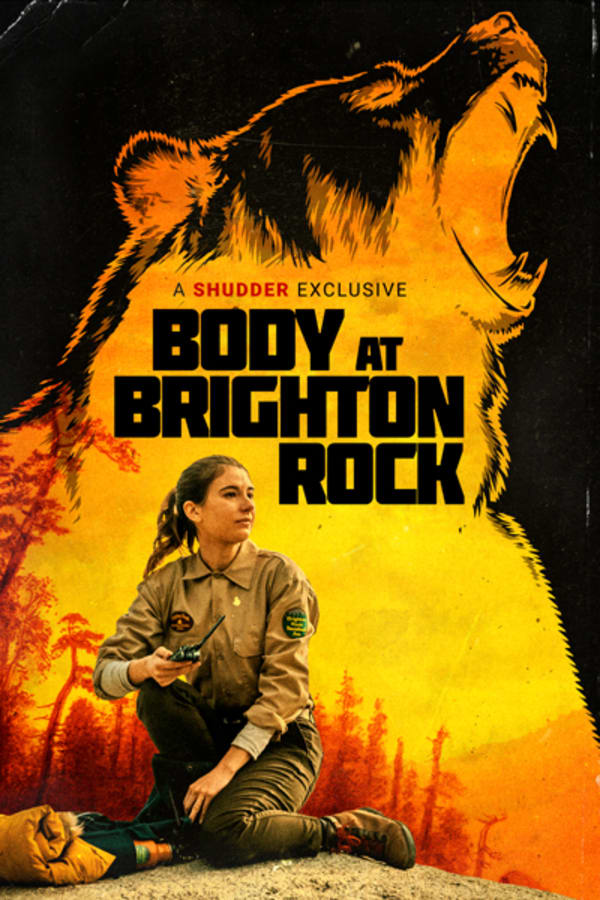 Body at Brighton Rock
Directed by Roxanne Benjamin
Wendy, a part time summer employee at a mountainous state park, takes on a rough trail assignment at the end of the season, trying to prove to her friends that she's capable enough to do the job. When she takes a wrong turn and ends up deep in the backcountry, she stumbles upon what might be a potential crime scene. Stuck with no communication after losing her radio and with orders to guard the site, Wendy must fight the urge to run and do the harder job of staying put — spending the night deep in the wilderness, facing down her worst fears and proving to everyone – including herself – that she's made of stronger stuff than they think she is. A SHUDDER UK EXCLUSIVE.
When a ranger discovers a crime scene, she must protect an unidentified body at all costs and face her darkest fears.
Cast: Karina Fontes, Casey Adams, Emily Althaus
Member Reviews
It's ok,slow until last half hour then it picks up .
quiet film with the feeling of dread and dispair, enjoyed the slow pace and original story
very boring and full of stupid decisions
A waste of your time...nothing really happens...no tension...no real story...it´s a shame, they could have done so much more with what they had.