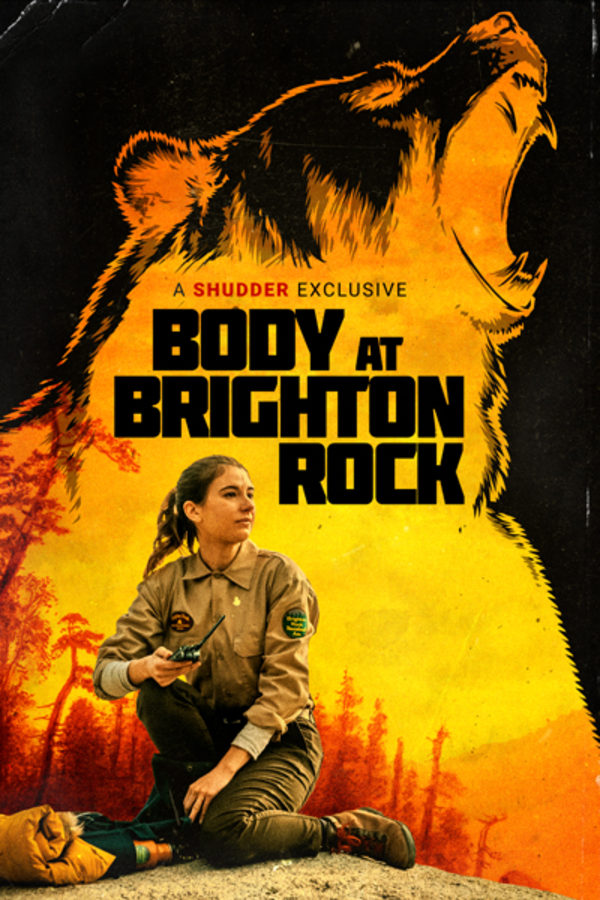 Body at Brighton Rock
Directed by Roxanne Benjamin
Wendy, a part time summer employee at a mountainous state park, takes on a rough trail assignment at the end of the season, trying to prove to her friends that she's capable enough to do the job. When she takes a wrong turn and ends up deep in the backcountry, she stumbles upon what might be a potential crime scene. Stuck with no communication after losing her radio and with orders to guard the site, Wendy must fight the urge to run and do the harder job of staying put — spending the night deep in the wilderness, facing down her worst fears and proving to everyone – including herself – that she's made of stronger stuff than they think she is. A SHUDDER UK EXCLUSIVE.
When a ranger discovers a crime scene, she must protect an unidentified body at all costs and face her darkest fears.
Cast: Karina Fontes, Casey Adams, Emily Althaus
Member Reviews
long, slow, build up to nothing, somehow held my interest, to be left extremely disappointed, boring AF, not a horror, only credit for the entire movie goes to the main actor, she not a bad actor, movie was terrible though.
I'll give it a weak three, held my interest but to be honest a whole lot of nothing happens mostly. The real horror here is how the hell did this girl get this job? My impression was that park service jobs are super sought after, like gold dust, and yet here she is, rocking up late, booored, ditzy, and utterly inept at being outdoors. And what the hell was in that bloody tree bag? Meh, just a meh.
Remind me to read the reviews first...... 😩
Dreadful tv style film. Miss Marple more chilling ! Avoid.
Not horror.......made for tv rubbish