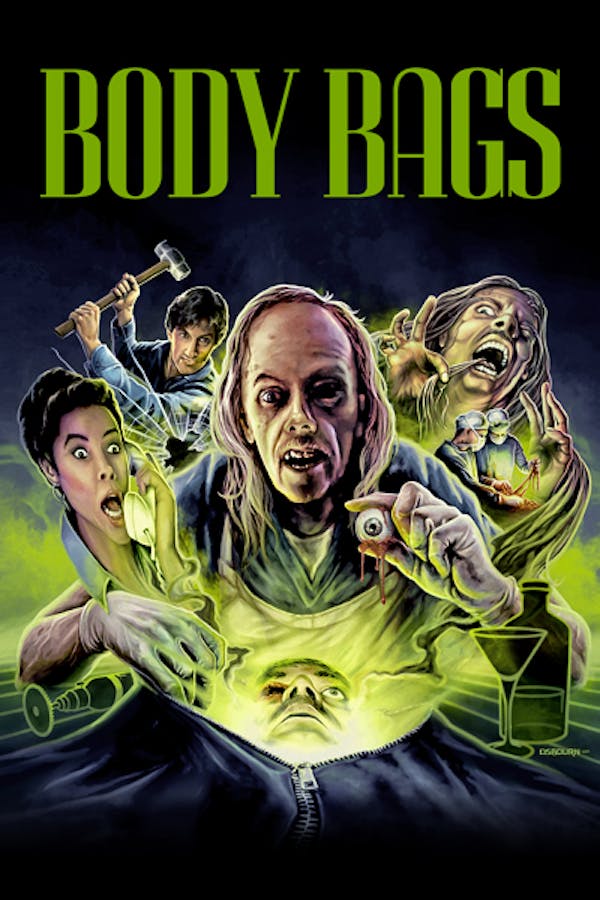 Body Bags
Directed by John Carpenter, Tobe Hooper, Larry Sulkis
Masters John Carpenter and Tobe Hooper team for three short tales of terror in this anthology hosted by Carpenter himsellf. Alex Datcher stars as a woman working the late shift at "The Gas Station" while a killer is on the loose. Then, Stacy Keach (ROAD GAMES) can't stand the thought of losing his "Hair"... and he'll do anything to keep it. And finally, Mark Hamill (STAR WARS) portrays a baseball player that submits to an "Eye" transplant after he loses an eye in a car accident.
Masters John Carpenter and Tobe Hooper team three short tales of terror.
Cast: John Carpenter, Stacy Keach, Mark Hamill, Tom Arnold, Wes Craven, Sam Raimi, Roger Corman
Member Reviews
If you're looking for campy schlock, you're in the right place. Thoroughly enjoyable in the same vein as Tales from the Crypt.
one of my favorites underra
john carpenter movie always not disaponting, great 5 score
Iam SHOCKED i haven't seen this before. sooooo good!! perfect combo of slasher/weirdo shit...80s vibe with some SERIOUSLY amazing cameos. LOVE anthologies....Definitely up there with Creepshow!
this was funny as hell i loved it