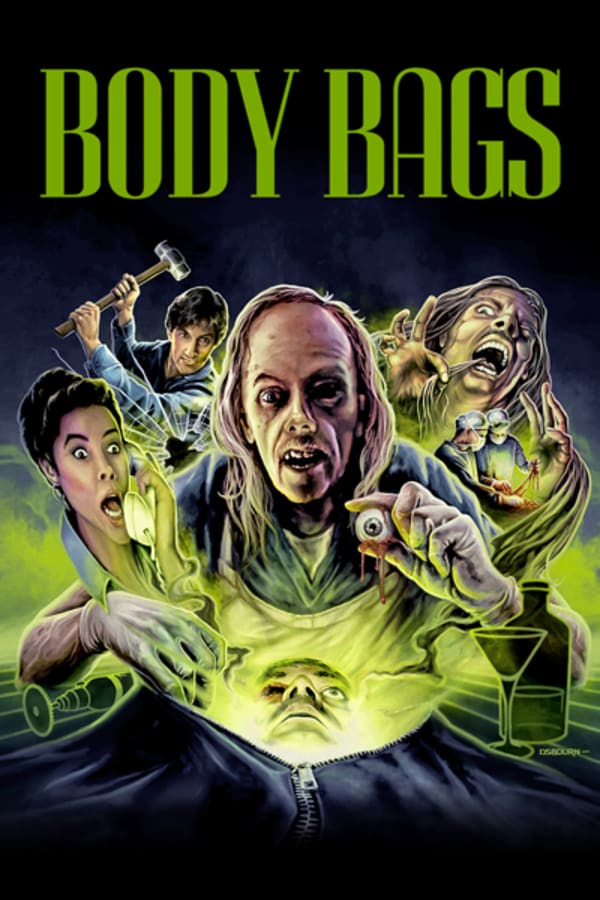 Body Bags
Directed by John Carpenter, Tobe Hooper, Larry Sulkis
Masters John Carpenter and Tobe Hooper team for three short tales of terror in this anthology hosted by Carpenter himsellf. Alex Datcher stars as a woman working the late shift at "The Gas Station" while a killer is on the loose. Then, Stacy Keach (ROAD GAMES) can't stand the thought of losing his "Hair"... and he'll do anything to keep it. And finally, Mark Hamill (STAR WARS) portrays a baseball player that submits to an "Eye" transplant after he loses an eye in a car accident.
Masters John Carpenter and Tobe Hooper team three short tales of terror.
Cast: John Carpenter, Stacy Keach, Mark Hamill, Tom Arnold, Wes Craven, Sam Raimi, Roger Corman
Member Reviews
Great take. I have always been a fan of Twilight Zone and am just now finding these multiple concept movies and shows. Worth the watch!
i thought this was suppose to be a series back in 93, new shows every week? it was ok
Mixed bag here......some good, some really cheesy!
A planned pilot for a series that sadly never was to be. John Carpenter as the ghoulish Corner is great, and just slight pacing brings this a tad down. But its fun and silly and scary and perfectly enjoyable.