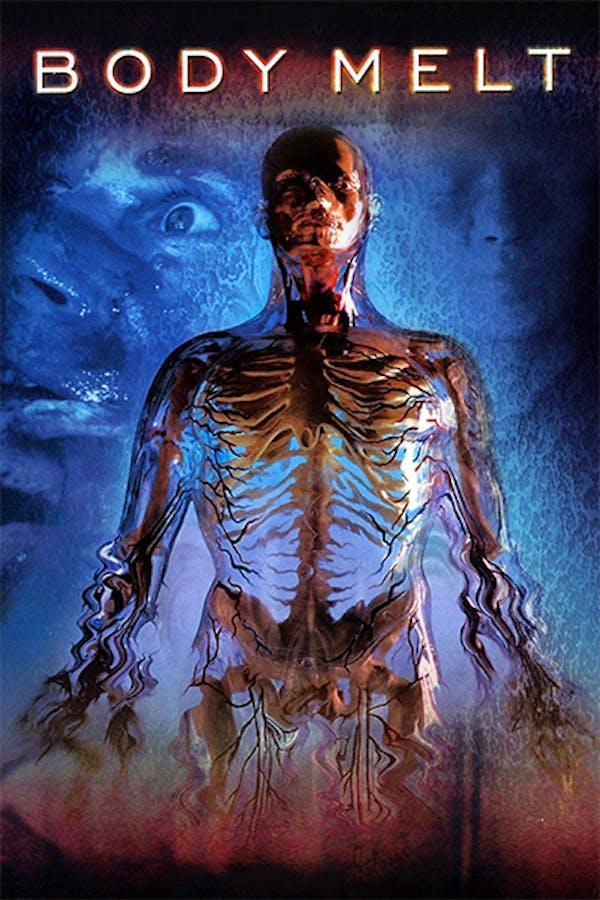 Body Melt
Directed by Phillip Brophy
It's a sunny day in suburbia. Suddenly, a hideously deformed dying man disrupts the peace, crashing his car in the neighborhood of Pebbles Court, the better part of Homesville. He's the victim of the experimental drug Vimuville, marketed as a "dietary supplement", which has apparently malfunctioned. He arrives too late to warn the population of Homesville against trying the pill that was dropped in their mailbox by a respectable pharmaceutical company. Unfortunately, the folks of Homesville are suckers for freebies and they too start deforming, mutating and exploding.
The residents of Homesville start deforming, mutating and exploding thanks to an experimental "dietary supplement."
Cast: Gerard Kennedy, Andrew Daddo
Member Reviews
Wow, what a crazy and psychedelic film! It is packed with gore and many awkward moments. Typical aussie horror, bad but good.
So funny seeing the cast of neighbors and a young 'legacies' necromancer in this aussie vitamin horror fest! Classic!!
Bizzare but fun and trashy
Felt like random short stories all thrown together, but then it all ties up. Very cheesy, gross and trashy. Entertaining and different.
Don't eat while watching.