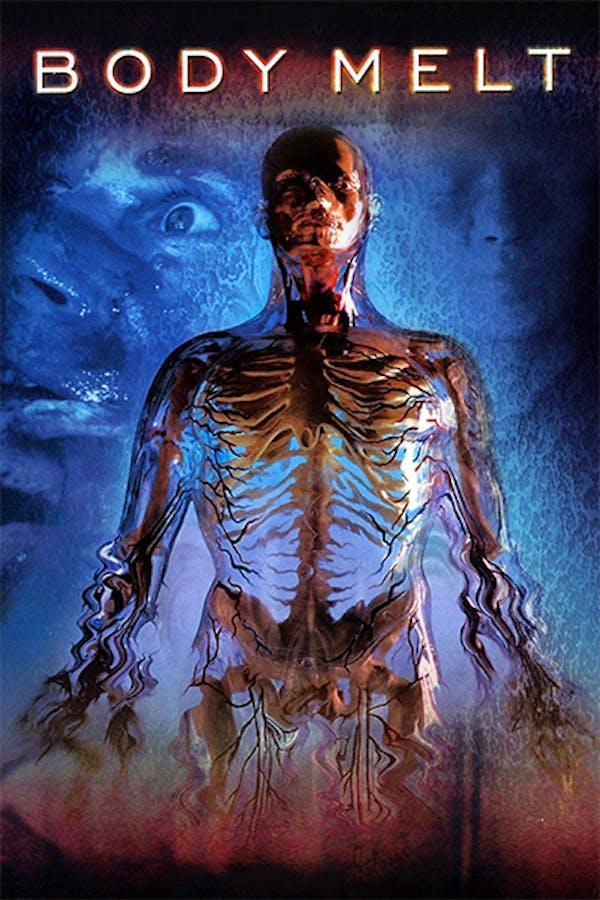 Body Melt
Directed by Phillip Brophy
It's a sunny day in suburbia. Suddenly, a hideously deformed dying man disrupts the peace, crashing his car in the neighborhood of Pebbles Court, the better part of Homesville. He's the victim of the experimental drug Vimuville, marketed as a "dietary supplement", which has apparently malfunctioned. He arrives too late to warn the population of Homesville against trying the pill that was dropped in their mailbox by a respectable pharmaceutical company. Unfortunately, the folks of Homesville are suckers for freebies and they too start deforming, mutating and exploding.
The residents of Homesville start deforming, mutating and exploding thanks to an experimental "dietary supplement."
Cast: Gerard Kennedy, Andrew Daddo
Member Reviews
I'm a sucker for something Australia brings to the horror table. Though I can't lie, there were some unnecessary moments and weird directions, but on the whole I loved it. The gore is amazingly disturbing and... crudely castrating. The plot, I feel, handled itself well with stretching out and forming back. It was interesting to see the ways the drug effected people, and how the characters had their own stories and interacted with each others.
Ah..wtf? was entertaining enough.
Another great Aussie flick that is definitely worth the watch!
a comedy horror genre for sure - as an Aussie I am embarrassed by a lot of the old Aussie movies - this one was at least funny with some actual great Aussie actors! Hell it even had a Daddo in there! lol If you an Aussie over 40 then you will know what I mean ... for a while there it seems EVERYTHING had a Daddo brother in it.