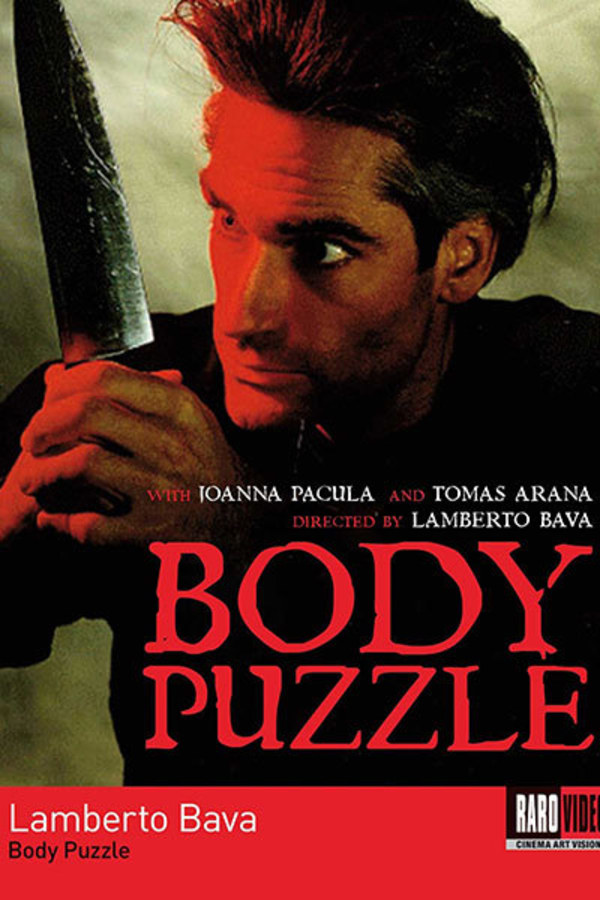 Body Puzzle
Directed by Lamberto Bava
A madman torments a widow by leaving body parts in her home. But these aren't just any old organs. After Tracy's husband Abe died in a motorcycle accident, pieces of him were transplanted into other people. Now the maniac, who may have been Abe's lover, is taking back those parts and using them to terrorize the woman who stole Abe away. Lamberto Bava's 1992 giallo is filled with outrageous murders - from a bloodless pool castration to a slaying in front of blind toddlers. The abundance of jump-out-of-your-seat scares should satisfy any modern horror fan.
A madman torments a widow by leaving his victims' body parts in her home.
Cast: Joanna Pacula, Tomas Arana, François Montagut
Member Reviews
Pretty boring. Not one of Lamberto Bava's better ones.
Boring turd unwatchable bad bad bad
very good scarey slasher.
Really much better than expected, especially since I'm not a huge fan of Lamberto Bava's. Incoherent storyline but still engaging and wonderful camera work by Kuveiller who also did Deep Red and A Lizard in a Woman's Skin. Better than any of Argento's output during that decade.