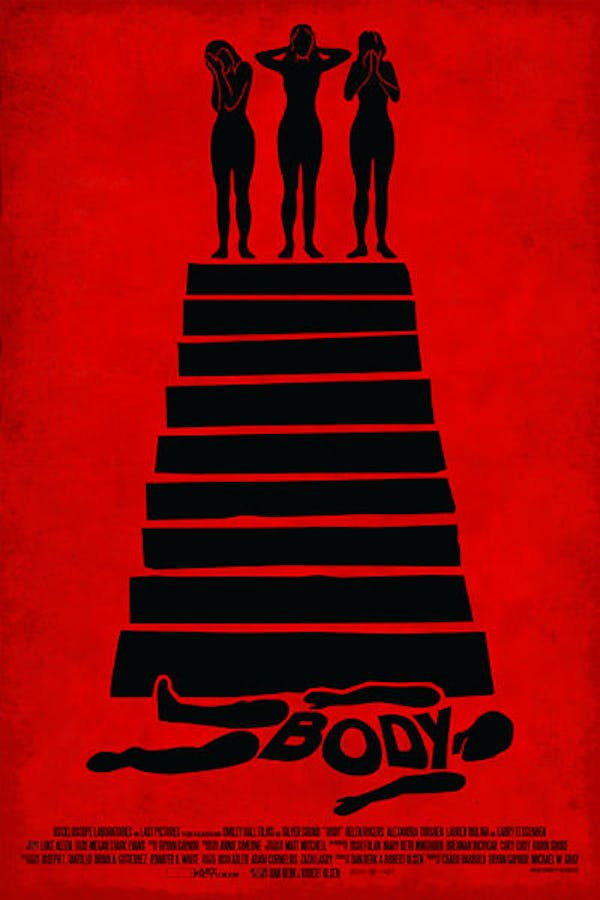 Body
Directed by Dan Berk, Robert Olsen
A darkly funny and twisted journey taking place entirely on one unforgettable Christmas Eve, Body revolves around a trio of college co-eds whose dalliance with breaking-and-entering goes horribly awry. Sneaking off to a secluded mansion to party, the young girls are faced with dire choices after they unexpectedly encounter the property's groundskeeper. Following a freak accident, the girls find themselves entangled in a Hitchcockian nightmare steeped in tension, suspicion, double-crossing, and murder, where no one is to be trusted and a new twist lies around every corner.
A trio of college co-eds break into a secluded house on Christmas Eve and find themselves entangled in a murder.
Cast: Helen Rogers, Alexandra Turshen, Lauren Molina, Larry Fessenden
Member Reviews
Obviously low budget. Not a unique story. But it had the heart to be entertaining in spite of itself. They were fun characters to watch work through their horrific scenario. Works with what it's got and is as good as it could be.
so bad lmao don't want it pls. boring and bad acting not scary lame just bad lol
The dad could be Bob Bashara just saying
Competently made on a budget, and that is about it. The plot's quite hackneyed and predictable, and the acting is mediocre. Please don't dare mention Alfred Hitchcock's name in relation to this movie if you wish to maintain any credibility. The biggest weakness about this film is that the protagonists are written to be so whiny and unlikable and their decisions so utterly stupid and thoughtless, that you could care less what happens to them once they get into a jam. Even at 75 minutes, this is a complete waste of your time.
Poor acting, poor writing, pointless plot.