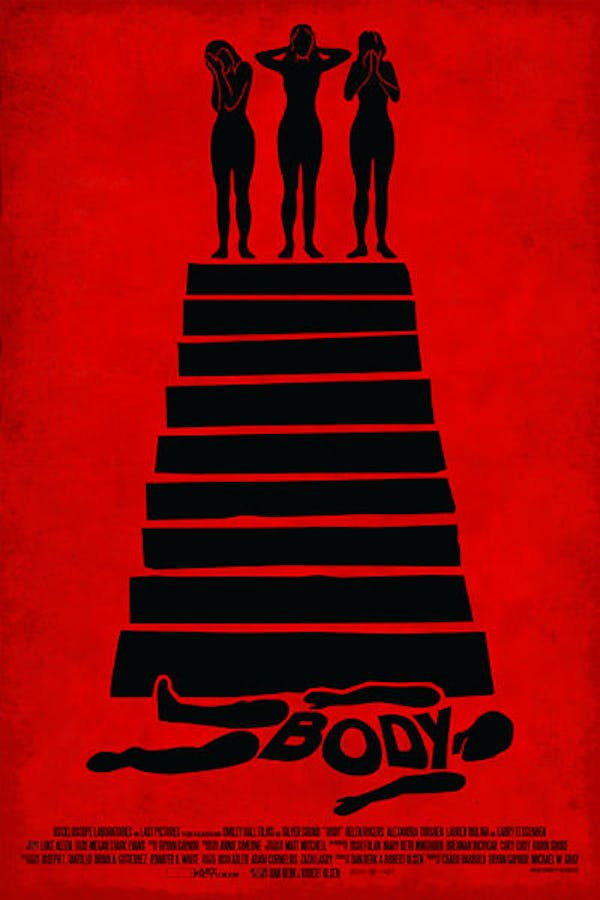 Body
Directed by Dan Berk, Robert Olsen
A darkly funny and twisted journey taking place entirely on one unforgettable Christmas Eve, Body revolves around a trio of college co-eds whose dalliance with breaking-and-entering goes horribly awry. Sneaking off to a secluded mansion to party, the young girls are faced with dire choices after they unexpectedly encounter the property's groundskeeper. Following a freak accident, the girls find themselves entangled in a Hitchcockian nightmare steeped in tension, suspicion, double-crossing, and murder, where no one is to be trusted and a new twist lies around every corner.
A trio of college co-eds break into a secluded house on Christmas Eve and find themselves entangled in a murder.
Cast: Helen Rogers, Alexandra Turshen, Lauren Molina, Larry Fessenden
Member Reviews
This movie is great. The dialogue is so realistic and thus funny. This movie is a fun ride from start to finish
This movie proves Murphy's Law!!!
Dunk this ticker-wagon in that cog chugging stocking, cause this hunker is home for the holidays. It is not a scream fest at all. Got one actual scare out of me on accident, my fault, but I did still enjoy this movie. I have a particular fondness for Christmas kerfuffles, so I am a bit biased, but I genuinely think this is a good film that you will enjoy, but it will not scare you.
I love these kind of movies where seemingly close friends can so easily turn on each other when they feel they need to save their own ass. Really brings out everyone's true character.
I really enjoyed this movie. It was a really interesting dilemma and you could understand the perspectives of each character, even if you didn't agree with them. But Cali sucks. She's the worst. Also kind of reminded me of Better Watch Out, with the way things escalated and the setting around Christmas. Would also recommend that movie