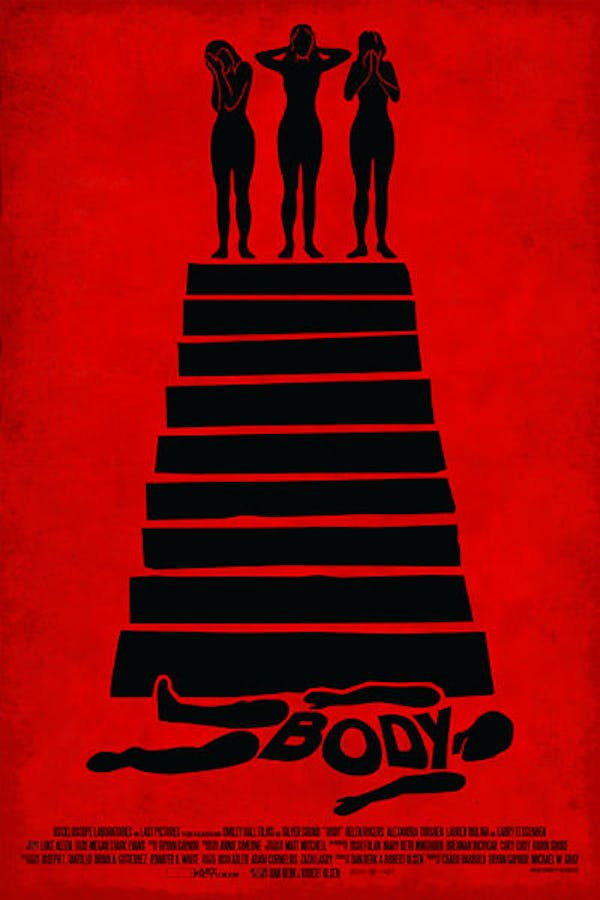 Body
Directed by Dan Berk, Robert Olsen
A darkly funny and twisted journey taking place entirely on one unforgettable Christmas Eve, Body revolves around a trio of college co-eds whose dalliance with breaking-and-entering goes horribly awry. Sneaking off to a secluded mansion to party, the young girls are faced with dire choices after they unexpectedly encounter the property's groundskeeper. Following a freak accident, the girls find themselves entangled in a Hitchcockian nightmare steeped in tension, suspicion, double-crossing, and murder, where no one is to be trusted and a new twist lies around every corner.
A trio of college co-eds break into a secluded house on Christmas Eve and find themselves entangled in a murder.
Cast: Helen Rogers, Alexandra Turshen, Lauren Molina, Larry Fessenden
Member Reviews
Really dumb can't believe I watched this stupid movie to the end ugh, the best use of this movie- in the wise words of triumph the insult dog, is "for me to poop on"
Such natural friendship chemistry in the beginning basically foreshadowed something really messed up happening...but I'd hoped for more gore and grossness, not as much drawn out moral debate. Yeah, it got messed up, but in a much less fun way than I'd anticipated. Also it was so easy to pick out which one was going to try talk the others into others into worse and worse? Something about the mid-aughts cheerleader hair always spells disaster. Overall I didn't think it was too original or fun but it's not bad either.
While the acting could have been better, the character dynamics rang true. Still not sure how I feel about the ending.