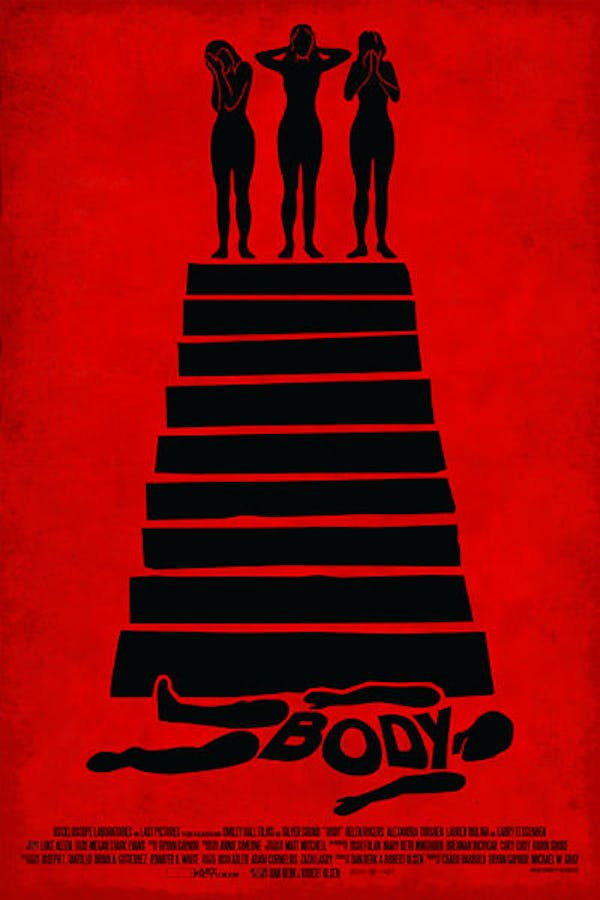 Body
Directed by Dan Berk, Robert Olsen
A darkly funny and twisted journey taking place entirely on one unforgettable Christmas Eve, Body revolves around a trio of college co-eds whose dalliance with breaking-and-entering goes horribly awry. Sneaking off to a secluded mansion to party, the young girls are faced with dire choices after they unexpectedly encounter the property's groundskeeper. Following a freak accident, the girls find themselves entangled in a Hitchcockian nightmare steeped in tension, suspicion, double-crossing, and murder, where no one is to be trusted and a new twist lies around every corner.
A trio of college co-eds break into a secluded house on Christmas Eve and find themselves entangled in a murder.
Cast: Helen Rogers, Alexandra Turshen, Lauren Molina, Larry Fessenden
Member Reviews
Cute little plot twist but not too believable with forensics today. Good enough to watch though.
every decision the characters made was incredibly frustrating
It was. Not great. But not terrible. Not sure why they kept having the same scene in the kitchen over and over. Stakes never got raised, so became a bit dull. Script needed some work.
It was pretty good. There were a few major plot holes -- an estate like that would have motion cameras all over the house, and the party would have been over before it began. Secondly, when an autopsy is performed (and it will be performed), it will become obvious that the cover-up story makes no sense. Lastly, the police would have separated those girls immediately instead of interviewing them together. So, while far from believable, it was an interesting story.
Pretty good movie. Wish the ending showed more of what happened after the cops got there. But overall I would recommend this.