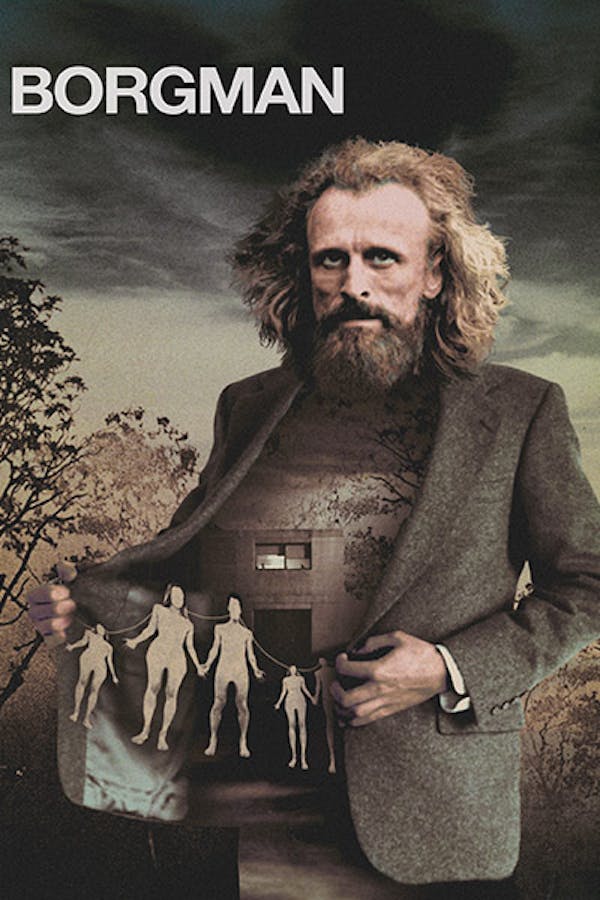 Borgman
Directed by Alex van Warmerdam
A dark suburban fable exploring the nature of evil in unexpected places, Borgman follows an enigmatic vagrant who enters the lives of an upper-class family and quickly unravels their carefully curated lifestyle. Charming and mysterious, Camiel Borgman seems almost otherworldly, and it isn't long before he has the wife, children and nanny under his spell in a calculated bid to take over their home life. However, his domestic assimilation takes a malevolent turn as his ultimate plan comes to bear, igniting a series of increasingly maddening and menacing events.
A vagrant meances the life of an upper-class family in this dark fable.
Cast: Jan Bijvoet, Tom Dewispelaere, Sarah Hjort Ditlevsen, Hadewych Minis
Member Reviews
will require a second watch and careful analyzing, but this movie is fantastic.
I have so many conflicting feelings about this movie. One one hand, I love movies that don't spoon feed everything to the audience. I like having to use my own brain power to figure out whats going on. And I do like some ambiguity in a film as mysterious as this. But I also feel like SOME answers should be provided by the end. Otherwise, its just a meaningless thing you watched for no reason. Minor spoilers... ...with a little bit of knowledge of folklore from around the globe, you can extrapolate that Borgman, and probably his cronies, are not actually human. But the movie never confirms this, and the suggestion is very subtle. His influence over her dreams, her subtle confusion that he may have been the dog at one point, and the fact that this movie starts with Borgman and co. being hunted by a priest. But even if they aren't human, we're not clear on what they actually are. Demons? Maybe some kind of psychic vampires? There's a really obscure folkloric tale about creatures called Pesantas which sort of fit the bill, but you'd have to do some digging to even consider that an option, and most of the audience aren't going to do that. At the same time, I kind of like that the movie wants you to do your own research. But then again, I actually found the ending of this movie very frustrating, with no resolution, and a little bit of wondering what the point of the movie was. But then I also enjoyed the ride. Like I said... SO MANY conflicting feelings!
Borgman was a strange dude
Some very uneven performances. I wish they had not had any spoken English in the film as it makes it worse. Obviously there is a lot of symbolism and an opaque plot. If you like understanding what's going on you won't like this. It was also too long. Very middle of the road for me.
interesting. sort of like a puzzle.