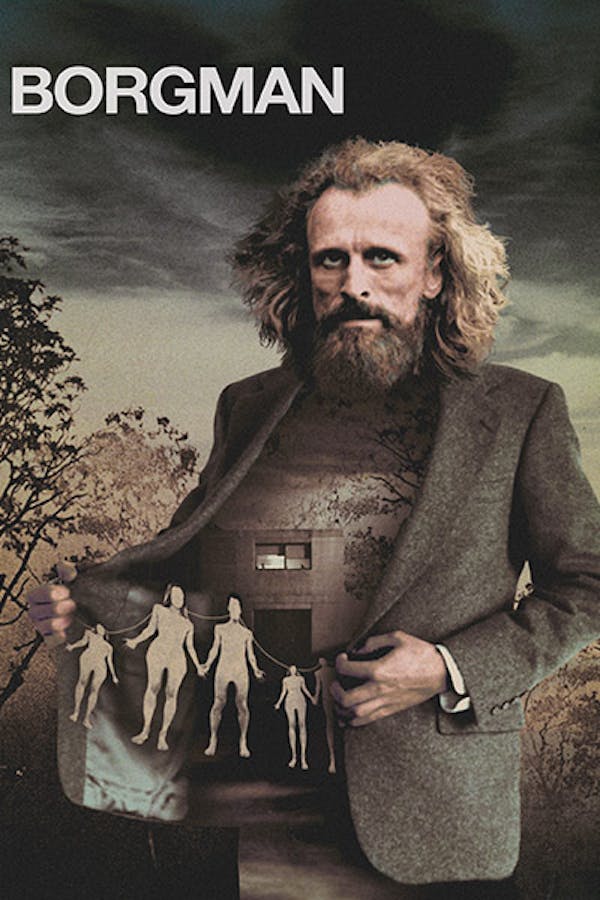 Borgman
Directed by Alex van Warmerdam
A dark suburban fable exploring the nature of evil in unexpected places, Borgman follows an enigmatic vagrant who enters the lives of an upper-class family and quickly unravels their carefully curated lifestyle. Charming and mysterious, Camiel Borgman seems almost otherworldly, and it isn't long before he has the wife, children and nanny under his spell in a calculated bid to take over their home life. However, his domestic assimilation takes a malevolent turn as his ultimate plan comes to bear, igniting a series of increasingly maddening and menacing events.
A vagrant meances the life of an upper-class family in this dark fable.
Cast: Jan Bijvoet, Tom Dewispelaere, Sarah Hjort Ditlevsen, Hadewych Minis
Member Reviews
i'm most impressed by borgman's commitment to abstinence.
This movie was so weird and I loved every second of it. Parasite meets Midsommar for sure. If you're trying to figure it out the whole time I think that might ruin it so I'd just sit back and enjoy the long, strange trip. Sidenote: Jeroen Perceval is really diverse as an actor IMO. Highly recommend 'Tabula Rasa'(Flemish mini-series).
Have you ever wanted to be hopelessly confused for 2 hours straight? Jesus Christ I am so angry. I started out thinking "wow I need to know what the hell is going on" and as the film progresses, it only becomes more and more confusing. An absolute crescendo of confusing events leads up to a finale where the movie just...ends? it's over? what's going on? somebody please send HELP
Similar to but ultimately probably superior to PARASITE. BORGMAN is a bonkers film from start to finish. Its pacing is excellent. You have to suspend disbelief that the husband wouldn't recognize Borgman with a haircut. Apart from that, and an absence of Borgman in the narrative for awhile, it's a masterful take on affluenza and pitch black comedy. There are some nice varied tiddies to boot. A lot of American audiences will struggle with this film since it makes you think. Highly recommended.
Similar to Parasite in some ways. For me, it built up a few weak theories for an ending that would have been a lot more satisfying than what they ended up going with, but that's largely unimportant. This one was more like a 3.5 than a 3