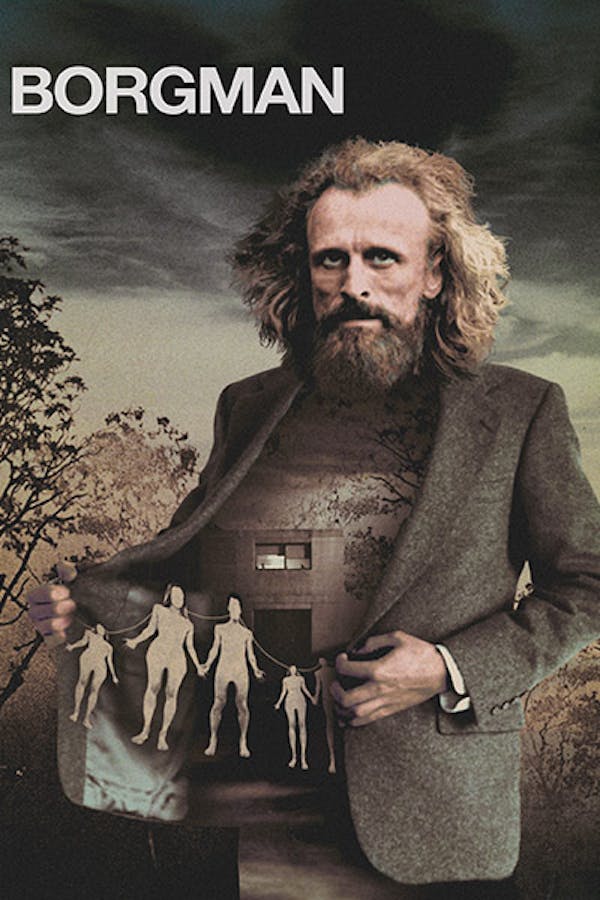 Borgman
Directed by Alex van Warmerdam
A dark suburban fable exploring the nature of evil in unexpected places, Borgman follows an enigmatic vagrant who enters the lives of an upper-class family and quickly unravels their carefully curated lifestyle. Charming and mysterious, Camiel Borgman seems almost otherworldly, and it isn't long before he has the wife, children and nanny under his spell in a calculated bid to take over their home life. However, his domestic assimilation takes a malevolent turn as his ultimate plan comes to bear, igniting a series of increasingly maddening and menacing events.
A vagrant meances the life of an upper-class family in this dark fable.
Cast: Jan Bijvoet, Tom Dewispelaere, Sarah Hjort Ditlevsen, Hadewych Minis
Member Reviews
Odd. I'm not sure I quite cared for it. Nothing off-putting. Nothing particularly redeeming.
I was enthralled by the progressive ambiguity this movie presents, it was quite thought provoking. The entire cast fitted their roles well, plus the movie had an offbeat setting which I appreciated.
Weather the movie has a plot or not, weather you know or dont know wats going on. Is almost all irrelevant. What matters ost is you have to admit the fact that mr borgan. Is fresh with it, straight Mac daddy. Lol low pro badass mofo. And well since the live was based on him alone. I think thats the only fair assessment you can give to this flic. My only real question if this is a question at all. But what didnt anyone else's heads get put into a concrete bucket, after the 3rd person was put in the little lake. I loved the imagery. But it would of been dope if you would have put all the victims like that in the lake. Lol so i was more on the line of. This guy is a masterpiece genius who knows how to get the best inspiration he can for his next painting kind of guy. But i guess not. Can you guess that im a painter? Anyway loved this movie! Awesome to watch baked!!
Got to say it was an interesting and mysterious watch, i liked it but then ... im confused. At first im thinking what are they after, money, are they aliens, criminals, a cult, did they do something? i mean they go through all the work, and trouble to do what they do to end up back where they started, huh? Theres no real story to it i mean theres no plot, theres no purpose or is there to what this guy does or is doing, what is he doing? Everything he does and says works and he pulls it off, complete strangers and somehow ... their let in like their guests or always been there. I was waiting for a reveal at the end like something was going to be explained, this movie is odd, surprising, weird, and for the most part you would say to yourself i dont get it, why would you do all that, you got everything... Its a decent movie, i sorta get who is who, but then who are they really, and where do they fit in, with the others, i know their together but ...what are they doing. Its incredible, the movie sorta of unfolds itself, it leaves you guessing as to where their all going with it all, its meticulous, it will keep you interested and makes you question things. It feels like its on the level of a demon or parasite somehow where the demon feeds something and then once it has what it wants it moves on.
After seeing a preview for this film, I thought this was going to be exactly my kind of weird. Unfortunately, it was only weird enough to keep me from turning it off. I had hoped for more...