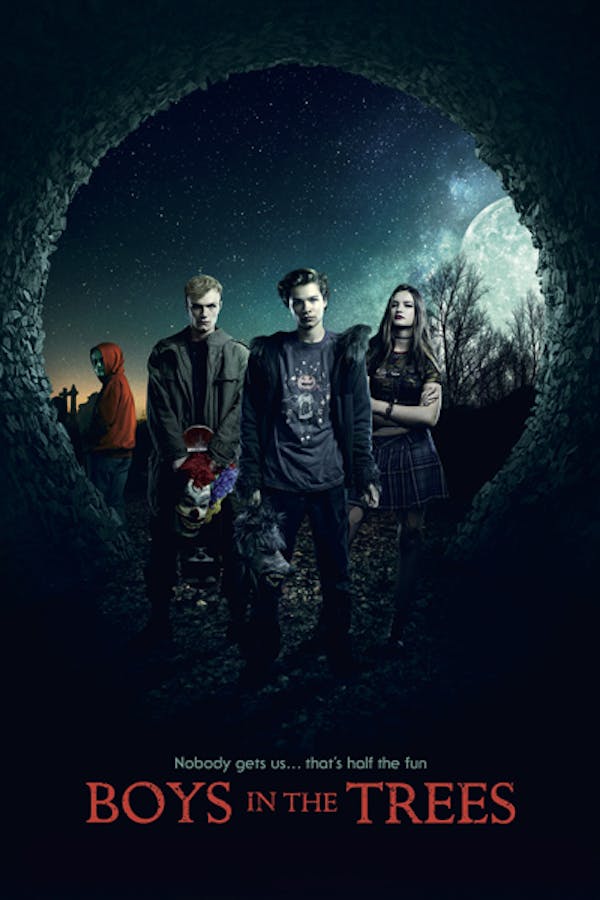 Boys in the Trees
Directed by Nicholas Verso
The last night of high school falls on Halloween and Corey and his friends are ready to step into adulthood. As a start, and making up for the past bullying of Jonah, a former childhood friend, Corey walks him home as an act of goodwill. However, what starts of as a normal walk through empty suburban streets quickly descends into something darker and more magical as the ghost stories and fears the two boys share soon take on a life of their own and no longer will hidden truths remain buried...
On Halloween, Corey takes a magicl, frightening walk home.
Cast: Toby Wallace, Gulliver McGrath, Mitzi Ruhlmann, Justin Holborow
Member Reviews
Ok movie, but very predictable. Teen-scary perhaps.
my first review was just warning about the dangerous incorrect use of inhaling nox . But this one acknowledge,s this movie is very good, and thought provoking. i started off hating the characters and gradually was invested and drawn in. its hard to watch if you have ever brushed somebody off you shouldn't have and regret it
just a warning to inexperienced people watching . The kids in the movie a portrayed to be inhaling nitrous oxide via a dispenser ( cream ,or soda stream ) DO NOT INHALE DIRECT LY it will kill you freeze your lungs . FILL A BALLOON 🎈 or dont dp it at all
Really enjoyed this, great acting.
Really enjoyed this. Not overly scary but definitely worth a watch!