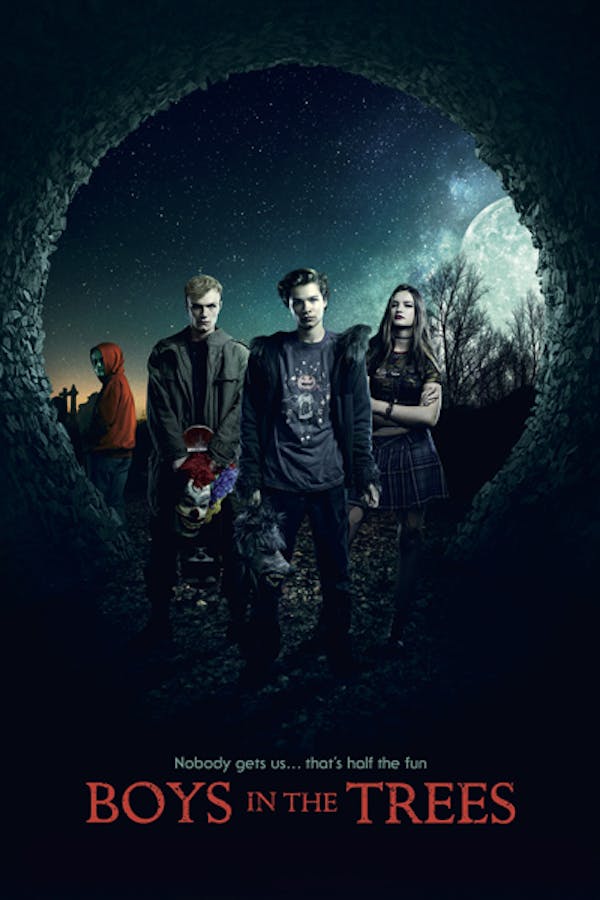 Boys in the Trees
Directed by Nicholas Verso
The last night of high school falls on Halloween and Corey and his friends are ready to step into adulthood. As a start, and making up for the past bullying of Jonah, a former childhood friend, Corey walks him home as an act of goodwill. However, what starts of as a normal walk through empty suburban streets quickly descends into something darker and more magical as the ghost stories and fears the two boys share soon take on a life of their own and no longer will hidden truths remain buried...
On Halloween, Corey takes a magicl, frightening walk home.
Cast: Toby Wallace, Gulliver McGrath, Mitzi Ruhlmann, Justin Holborow
Member Reviews
Nice supernatural teen drama, not exactly 'horror' but nicely paced once the main story kicks in (Corey and Jonah walking home). Plus a bit of an LGBT subtext if that helps.
Good solid film. with a great soundtrack to boot - 4 skulls
Good film although I thought this was going to be some kind of teen horror flick judging from the cover and fancied something easy watching like a teen horror for the night but it turned out to be something a little different than I was expecting and this was not a horror at all but more of a Thriller. This gets a little obvious how the end will turn out but still its a decent film and worth a watch. A rating of 3.5 from me.
Charming little film , for sure worth a watch if you are more into thinking then screaming.