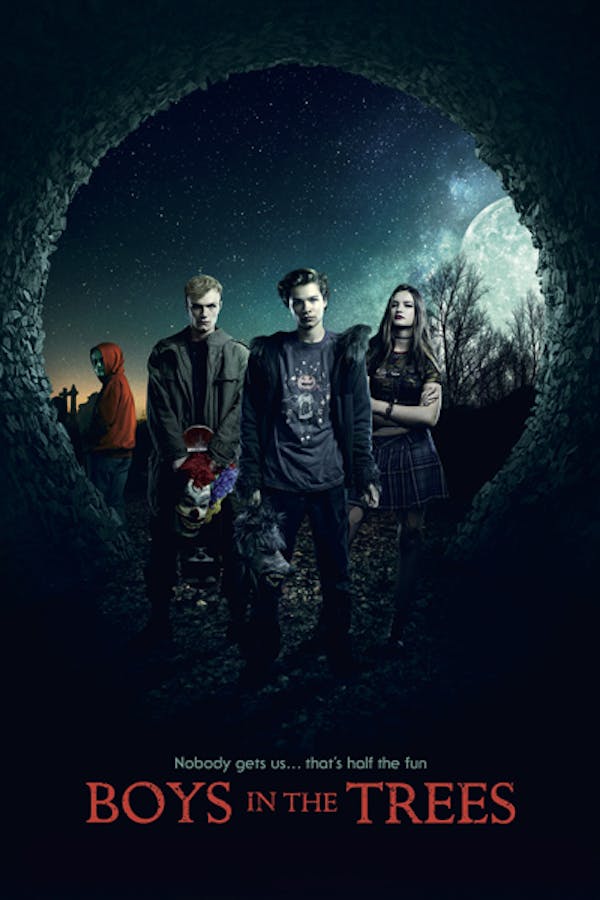 Boys in the Trees
Directed by Nicholas Verso
The last night of high school falls on Halloween and Corey and his friends are ready to step into adulthood. As a start, and making up for the past bullying of Jonah, a former childhood friend, Corey walks him home as an act of goodwill. However, what starts of as a normal walk through empty suburban streets quickly descends into something darker and more magical as the ghost stories and fears the two boys share soon take on a life of their own and no longer will hidden truths remain buried...
On Halloween, Corey takes a magicl, frightening walk home.
Cast: Toby Wallace, Gulliver McGrath, Mitzi Ruhlmann, Justin Holborow
Member Reviews
seen it before, i forgot how good it was
Not a horror but its a great little film
This film is an absolute gem and is the only film in the world that made me cry ! It's a wonderful film and now my favourite. I'm so glad I stumbled upon it !
no horror but don't know why I was hooked on it. Good flick and good story!
Great little horror gem. Thought provoking and utterly gripping. Perfect for Halloween...