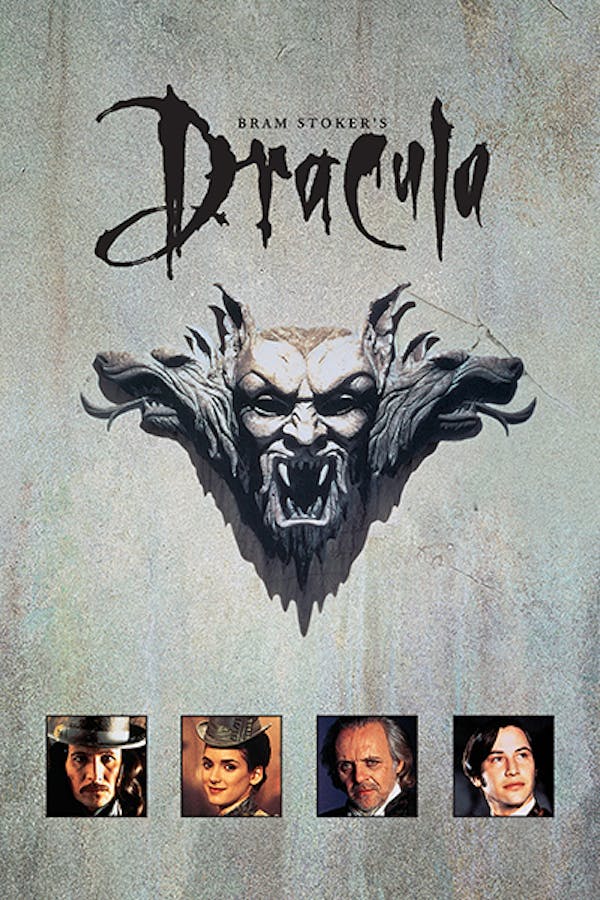 Bram Stoker's Dracula
Directed by Francis Ford Coppola
From Francis Ford Coppola comes the remake of the classic and chilling tale about the devastatingly seductive Transylvanian prince (Gary Oldman), who travels from Eastern Europe to 19th century London in search of human love. After centuries alone in his crumbling castle, Dracula's taste for humanity has grown bold with desire, drawing him out of seclusion. When the charismatic Dracula meets Mina (Winona Ryder), a young woman who appears as the reincarnation of his lost love, the two embark on a journey of romantic passion and horror.
Based on Bram Stoker's classic and dark love story about the vampire who travels from Eastern Europe to England in search of human love.
Cast: Gary Oldman, Winona Ryder, Anthony Hopkins, Keanu Reeves, Tom Waits
Member Reviews
one of if not the best vampire movies ever made
I've not seen this movie in decades, and since then I've listened to the audiobook numerous times (a yearly tradition for me in the fall). I get that films have to make creative decisions with a book adaptation, especially one told in the 19th century equivalent of social media. For the most part this film holds very close to the original story. I also get the casting decisions of Reeves and Ryder, since their star power at the time was used to draw in the younger crowd. Oldman, Hopkins, and Waits easily make up for it; chewing up every one of their scenes (probably why you pretty much never see more than 1 of them in a given scene). My biggest complaint is the inclusion of the romantic subplot. The story stands well enough on its own, and there's no reason to try and make Dracula a sympathetic character. All things aside it still holds up well almost 30 years later.
Now that I've finally read the novel, appreciate this one more. Hilarious Keanu accent and all