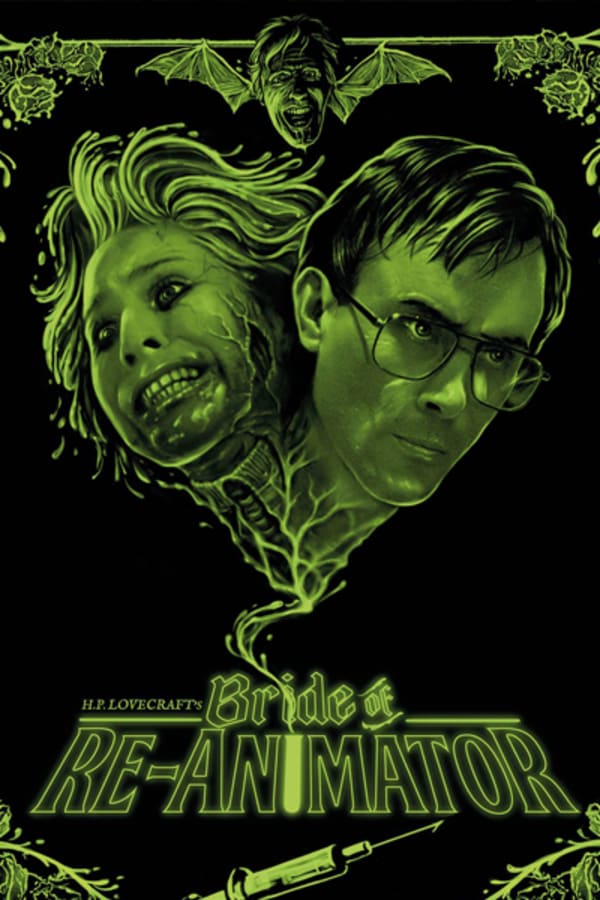 Bride of Re-Animator
Directed by Brian Yuzna
In this sequel to Stuart Gordon's cult comedy horror, RE-ANIMATOR, Hebert West returns once again, ready to have another go at bringing the dead back to life. Aided by his assistant, Dr. Cain, the pair set about making their own Frankenstein's monster from various female parts they find in the hospital morgue, attempting to make the perfect woman. However, things don't go to plan when a local sheriff and hospital doctor attempt to thwart the duo's plans in this screamingly funny parody of THE BRIDE OF FRANKENSTEIN Contains violence and gore.
Herbert West returns in the sequel to Stuart Gordon's horror-comedy classic.
Cast: Jeffrey Combs, Bruce Abbott, Fabiana Udenio
Member Reviews
Cheesy, but classic retelling of Bride of Frankenstein.
"Blasphemy? Before what? God? A God repulsed by the miserable humanity He created in His own image? I will not be shackled by the failures of your God. The only blasphemy is to wallow in insignificance. I have taken refuse of your God's failures and I have triumphed. There! THERE is my creation!"
The very best of the trilogy? Perhaps. More gore, more practical effects, more herbert West wit. So many scenes and sound bites can be taken from this movie and made into one hell of a music or tribute video. The first and the second are very different movie's but both are masterpieces...the third?...Well let's just say if you are a fan of the Re-Animator it's not your go-to film but we still love it anyway, kinda like a retarded stepchild compared to your 2 All American athlete boys, you still love him but...you are not proud of him (don't tell his mother I said that).