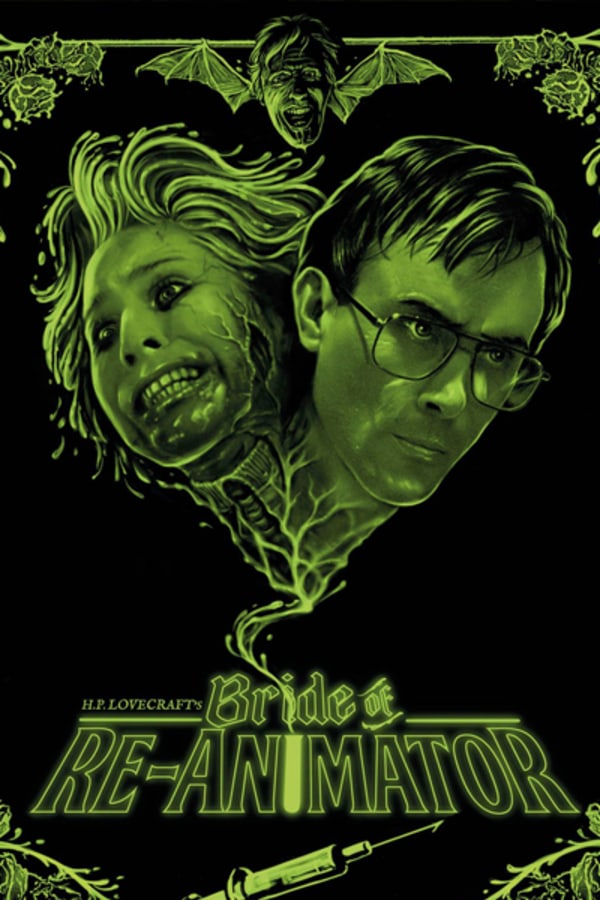 Bride of Re-Animator
Directed by Brian Yuzna
In this sequel to Stuart Gordon's cult comedy horror, RE-ANIMATOR, Hebert West returns once again, ready to have another go at bringing the dead back to life. Aided by his assistant, Dr. Cain, the pair set about making their own Frankenstein's monster from various female parts they find in the hospital morgue, attempting to make the perfect woman. However, things don't go to plan when a local sheriff and hospital doctor attempt to thwart the duo's plans in this screamingly funny parody of THE BRIDE OF FRANKENSTEIN Contains violence and gore.
Herbert West returns in the sequel to Stuart Gordon's horror-comedy classic.
Cast: Jeffrey Combs, Bruce Abbott, Fabiana Udenio
Member Reviews
The first one was much better.
Bride of Re-Animator is the sequel to Re-Animator, this time directed by Brian Yuzna. Our story kicks off with our "heroes", Dr. Herbert West and lab assistant Dr. Dan Cain, planning to create a new life form by using parts taking from corpses. Similar to the patchwork monstrosity that our main characters create, Bride of Re-Animator is a patchwork of plot ideas stitched together to create a new movie. And I enjoyed it. What keeps this film from falling apart at its seams are its special effects and characters. The film takes a premise used at the end of the original film (Herbert's Re-Agent is able to bring back individual body parts back to life) and runs with it. A lot of the scenes are just set ups for the teams of Screaming Mad George Inc. and K.N.B Effects to think of weird body part combinations. Like a leg being attached to an arm or a spider creature made of fingers and an eye-ball. For the cast, Jeffery Combs and Bruce Abbot return to reprise their roles as Herbert West and Dan Cain respectfully. Even David Gale comes back as the head of plagiarist Carl Hill. Jeffery Combs in particular plays the role of his life in Dr. Herbert West who chews every bit of scenery he is in. But the movie does have its issues. Chiefly in plots that start and end as soon as they begin, which makes you think why some of them are even in the movie. As great as David Gale's Carl Hill is, his story in the film is about 10 minutes, which concludes at the end when he shows up to end the movie. The original Re-Animator was definitely a tighter film and is still my favorite, but Bride of Re-Animator is a grotesque stunning mistress of her own.
Flying Dead Heads...Um yes please!! I just love Dr. West!! Just as good as the 1st movie!!