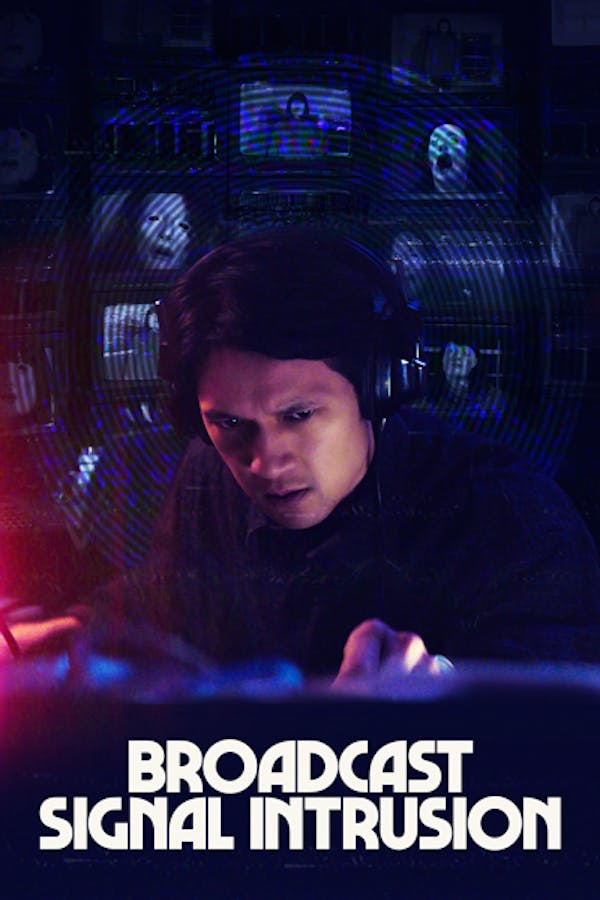 Broadcast Signal Intrusion
Directed by Jacob Gentry
For three years, James has been haunted by his wife's sudden and inexplicable disappearance. His best distraction is work—specifically, archiving old videos. While watching decade-aged TV news footage one night, he sees a video interference that's deeply disturbing. And it's not the only interference he'll see. As his obsession over these strange clips increases, and he submerges himself into their mysteries, James discovers troubling connections to his missing wife. Which will these broadcast intrusions bring him, though: long-desired answers or a never-ending nightmare?
In the late 90s, a video archivist unearths a series of sinister pirate broadcasts and becomes obsessed with uncovering the dark conspiracy behind them.
Cast: Harry Shum, Jr, Kelley Mack, Chris Sullivan
Member Reviews
i didnt get the end but i liked it
Kind of a slow-burn kind of movie with alot of spiderwebs. Some connect, some you leave wanting more. It's not the worst movie on this platform but it's nothing to get hyped over. I do hope they make a sequel about this story, and the plot is great!
Takes a cool dark web- like theme of creepy looking animatronics and latex masks and makes a movie out of them. Very much in the 'I feel fantastic' vibe at times. Sadly, overall it doesn't do enough to fully engage and isn't terribly well thought out but still worth a watch.
Not great, not terrible. Felt confused about its focus, would've liked to have seen it lean into the insanity vibe more. Didn't really feel resolved any which way, and dragged its feet getting there