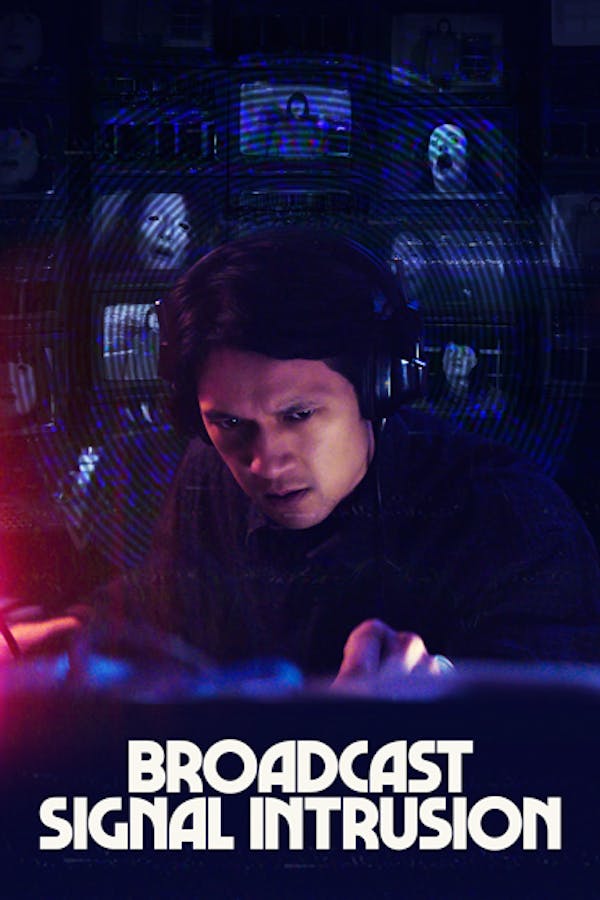 Broadcast Signal Intrusion
Directed by Jacob Gentry
For three years, James has been haunted by his wife's sudden and inexplicable disappearance. His best distraction is work—specifically, archiving old videos. While watching decade-aged TV news footage one night, he sees a video interference that's deeply disturbing. And it's not the only interference he'll see. As his obsession over these strange clips increases, and he submerges himself into their mysteries, James discovers troubling connections to his missing wife. Which will these broadcast intrusions bring him, though: long-desired answers or a never-ending nightmare?
In the late 90s, a video archivist unearths a series of sinister pirate broadcasts and becomes obsessed with uncovering the dark conspiracy behind them.
Cast: Harry Shum, Jr, Kelley Mack, Chris Sullivan
Member Reviews
Had potential. Great idea. Fails to deliver.
Ok but slow and not sure what the ending meant?
Very good mystery/suspense. The cast was spot-on, and the story progressed well.
Very creepy. Kept me riveted but a lot of things did not make sense and the ending was bad. Its creepiness deserves four stars though!