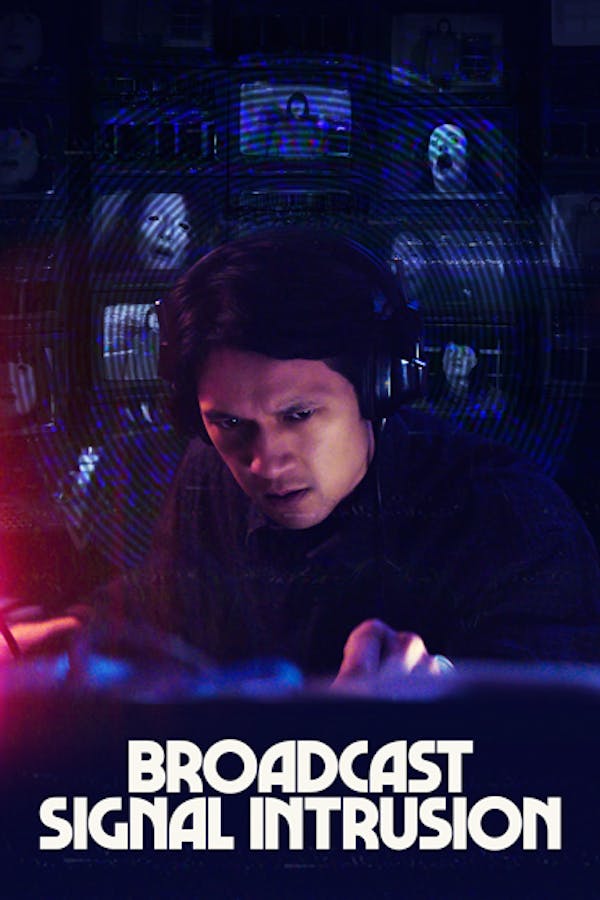 Broadcast Signal Intrusion
Directed by Jacob Gentry
For three years, James has been haunted by his wife's sudden and inexplicable disappearance. His best distraction is work—specifically, archiving old videos. While watching decade-aged TV news footage one night, he sees a video interference that's deeply disturbing. And it's not the only interference he'll see. As his obsession over these strange clips increases, and he submerges himself into their mysteries, James discovers troubling connections to his missing wife. Which will these broadcast intrusions bring him, though: long-desired answers or a never-ending nightmare?
In the late 90s, a video archivist unearths a series of sinister pirate broadcasts and becomes obsessed with uncovering the dark conspiracy behind them.
Cast: Harry Shum, Jr, Kelley Mack, Chris Sullivan
Member Reviews
Fantastic atmosphere, really lovely cinematography, and great acting. LOVED the soundtrack. I agree with other people that the ending felt jarring. There were hints of a larger conspiracy throughout--the FCC and FBI, the cryptic professor, the weird sounds, the strange guy--and, while it's always good to leave conspiracies ambiguous to make the audience ask questions, it's not good to leave the core question the protagonist is asking completely unanswered. And this movie genuinely didn't answer it. I don't necessarily want a tidy resolution with a bow on top, but there needed to be something.
i'm a zoomer with minimal experience with noir (what i assume was being emulated here) so i can't hold it to that standard, but i thought it was good. the soundtrack was very blade runner, and it had a very uneasy feel at moments i did hate that they made a point of talking about how james destroyed his phone, and then when he gets back to his busted apartment he immediately uses his phone. what does this mean
I watched this movie for 56 minutes. Nothing happened.
Great movie. Nice to see something different for once. A fun cross between "8MM" "Archive 81" and "Deadwax". Don't let other reviews put you off by saying it "went nowhere" or was "poorly executed". Those are overthinking this movie. Stop trying to be "professional" reviewers and enjoy the movies.