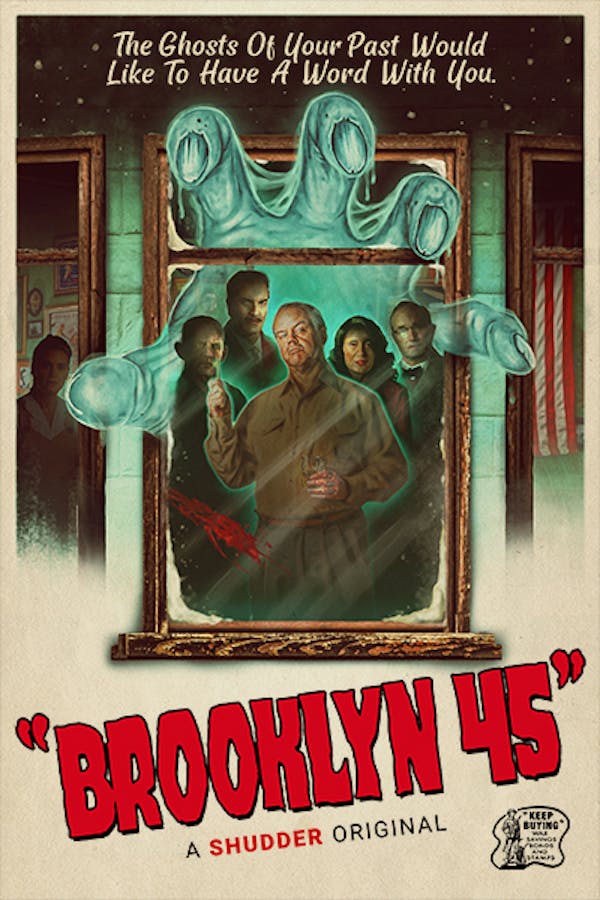 Brooklyn 45
Directed by Ted Geoghegan
Friday, December 27, 1945. Five military veterans gather in the ornate parlour of a Brooklyn brownstone. Best friends since childhood, they've reunited to support their troubled host – but when his invitation for cocktails turns into an impromptu séance, the metaphoric ghosts of their past become all-too-literal. Trapped in their host's lounge, the Greatest Generation now finds themselves put to one final test...with their only route to freedom being more bloodshed.
When WWII veterans gather for an impromptu séance, they must face the ghosts of their past.
Cast: Anne Ramsay, Ron E. Rains, Jeremy Holm, Larry Fessenden, Ezra Buzzington, Kristina Klebe
Member Reviews
not what i was expecting. but with that said still an 8.5/10
Pretty interesting premise, engaging atmosphere, and with some nice and slimey practical effects. Acting might have only slightly come off as campy to me personally, but I did still find myself fully immersed. Got me thinking that Ted Geoghegan could probably do a really good Twilight Zone project. Purdy dang good!
very good. first movie in a long time i could not predict EXACTLY what was going to happen. watch it.
Great script,actors, unexpected twists. Def worth a watch!