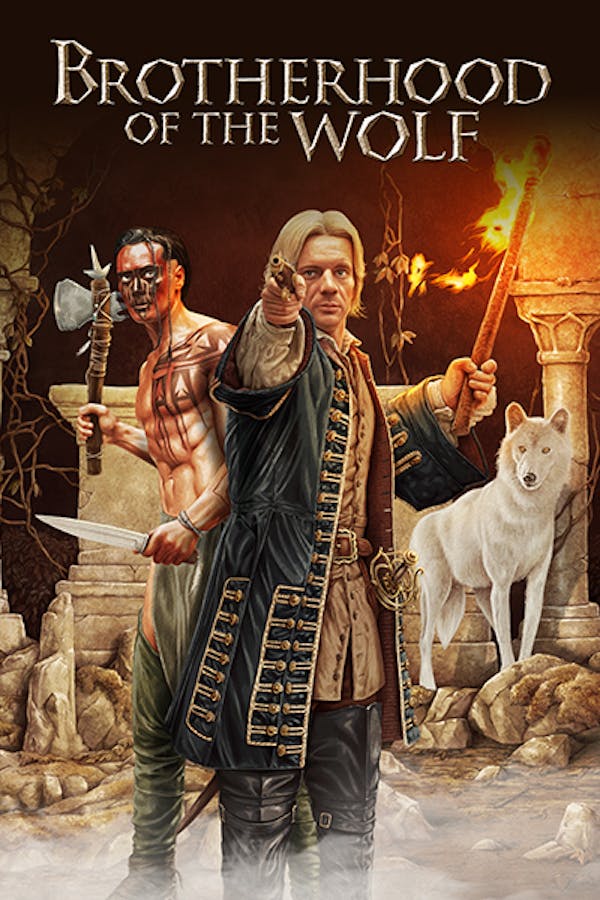 Brotherhood of the Wolf
Directed by Christophe Gans
In 18th-century France, the Chevalier de Fronsac and his Native American friend Mani are sent to the Gevaudan province, at the king's behest, to investigate the killings of hundreds by a mysterious beast.
The Chevalier de Fronsac and his friend Mani are sent to the Gevaudan province to investigate the killings by a mysterious beast.
Cast: Samuel Le Bihan, Mark Dacascos, Vincent Cassel
Member Reviews
Amazing movie. it is long but so worth the watch. They film it so well with the scenery and the colors. There is everything in this movie. Love, death, betrayal, creatures, twist and turns and action. Well done. You have to watch it in French with English subtitles otherwise it will sound so stupid and wreck the movie. You feel the actors and the energy with original voices. Give it a chance...
This is a good movie to watch, not all the time but still worth a watch. Saying "it's long and boring" is on you not the flick.
its super long and boring , do yourself a favor and start the movie at a little past the 1st hour if it , you wont miss anything, and youll still get to know the plot pretty easily . its got a couple minutes of cool action scenes at the end . really cool premise , terrible execution .
Great movie very well thought out gives off the Bloodborne vibes as well
It's a French period piece kung fu monster movie. If you haven't seen it you haven't truly lived.