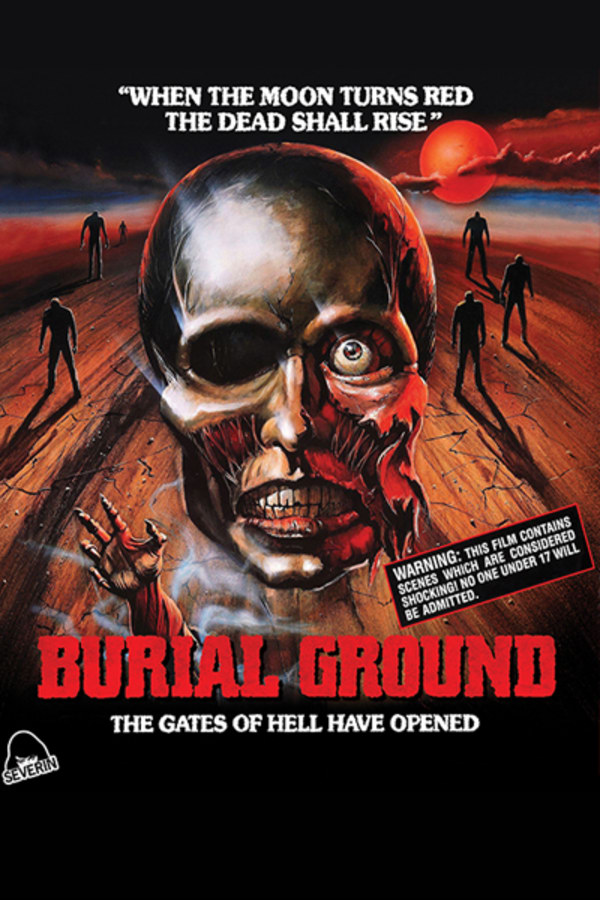 Burial Ground
Directed by Andrea Bianchi
For his only foray into the zombie genre, sleaze maestro Andrea Bianchi (MALABIMBA) unleashes enough flesh-ripping, gut-chomping and depraved oedipal mayhem to set insane new standards in Italian horror: Mariangela Giordano stars in the splatter classic about a cursed country estate besieged by horny houseguests, undead Etruscans and the unusual relationship between a mother (Giordano) and her mega-creepy young son (disturbingly portrayed by diminutive adult actor Peter Bark) that will trigger perhaps the most jaw-dropping scenes in grindhouse history.
The undead besiege a country estate in this Italian splatter classic.
Cast: Karin Well, Gianluigi Chirizzi, Simone Mattioli
Member Reviews
Pretty enjoyable for a B (bad) movie 1:21!!!OMG THAT made it worth watching
There's an interesting scene or two (hello, nipple), but for the most part this is a plotless bore. It's not awful, but it's subpar and I'm already forgetting what happened...
Underrated in my opinion!
If you're running low on available classic zombie films I think you'll enjoy this one as much as I did. Its a pretty basic formula of a zombie movie, huge mansion, zombies, and an eclectic mix of people. Beyond that without spoiling anything
This is far from the worst zombie movie, but still pretty poor if a good story is what you're after. I do like this style of zombie makeup, and i like the screen time the makeups get. Clearly the director knew he was ripping off better zombie movies/directors, even lifting the 'head pull into splinter' from Zombie 2. I really can't fault the film for knowing what it is.