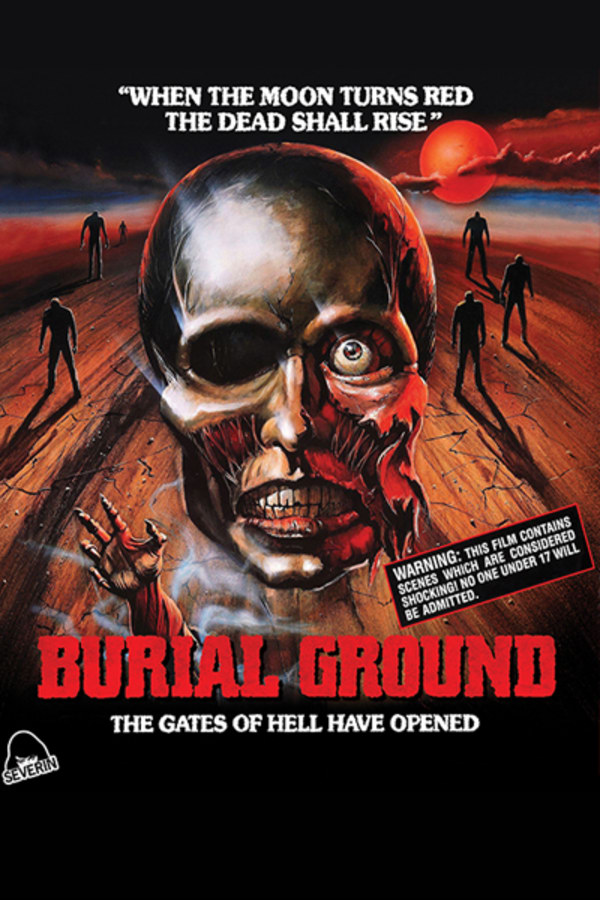 Burial Ground
Directed by Andrea Bianchi
For his only foray into the zombie genre, sleaze maestro Andrea Bianchi (MALABIMBA) unleashes enough flesh-ripping, gut-chomping and depraved oedipal mayhem to set insane new standards in Italian horror: Mariangela Giordano stars in the splatter classic about a cursed country estate besieged by horny houseguests, undead Etruscans and the unusual relationship between a mother (Giordano) and her mega-creepy young son (disturbingly portrayed by diminutive adult actor Peter Bark) that will trigger perhaps the most jaw-dropping scenes in grindhouse history.
The undead besiege a country estate in this Italian splatter classic.
Cast: Karin Well, Gianluigi Chirizzi, Simone Mattioli
Member Reviews
Nostalgic! Love this movie 👍
Wow. This movie is a turd. But it's a fun turd like when you were a kid and stumbled upon some dog poop to play with. I'd give it a much higher score if it actually had a plot though, cheap gore effects and bad acting can only hold your attention for so long.
One of the greatest 'so bad it's good' horror movies of all time. Congrats to Andrea Bianchi for making this outstanding film. I'm sure Ed Wood, Bruno Mattei and Claudio Fragasso must have been proud.
Such a weird zombie movie! But it hits all the right notes for a solid B movie. The son,Michael, is a little weird and there's an odd scene involving him and his mother. Trash. But in the best way possible. ''God damn you Leslie!''