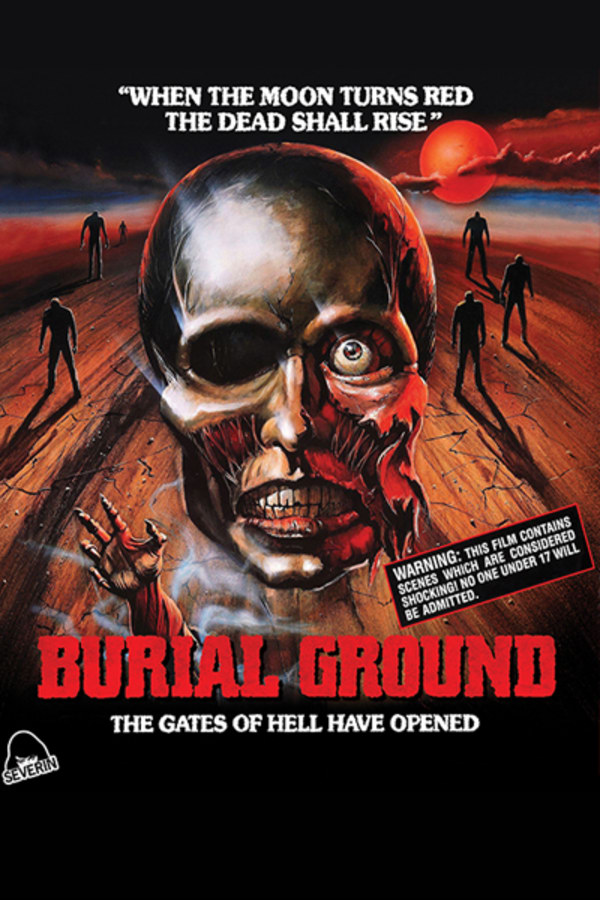 Burial Ground
Directed by Andrea Bianchi
For his only foray into the zombie genre, sleaze maestro Andrea Bianchi (MALABIMBA) unleashes enough flesh-ripping, gut-chomping and depraved oedipal mayhem to set insane new standards in Italian horror: Mariangela Giordano stars in the splatter classic about a cursed country estate besieged by horny houseguests, undead Etruscans and the unusual relationship between a mother (Giordano) and her mega-creepy young son (disturbingly portrayed by diminutive adult actor Peter Bark) that will trigger perhaps the most jaw-dropping scenes in grindhouse history.
The undead besiege a country estate in this Italian splatter classic.
Cast: Karin Well, Gianluigi Chirizzi, Simone Mattioli
Member Reviews
"Oh momma." Worst best film I've seen in a long time. Its a must own.
THE definitive trashy zombie movie. It doesn't get better than this, folks, buckle up.
A gore-hounds dream. Wonderful cinematography, gory, and well done.
A joyfully-ceaseless barrage of Euro-schlock with every dial turned to 11! It has it all: gratuitous zoom lens, nose-hair tickling close ups, shakey hand-held POV, psychotronic synth, redunkulous dubbed dialog, walking compost zombies a la Fulci. Let's not even mention the Oedipal zombie business! This was a lot of fun! My only complaint, and it could have been the alcohol, was that it felt about 15 minutes too long. The ending was great, but it could have all happened at the house.
Pretty enjoyable for a B (bad) movie 1:21!!!OMG THAT made it worth watching