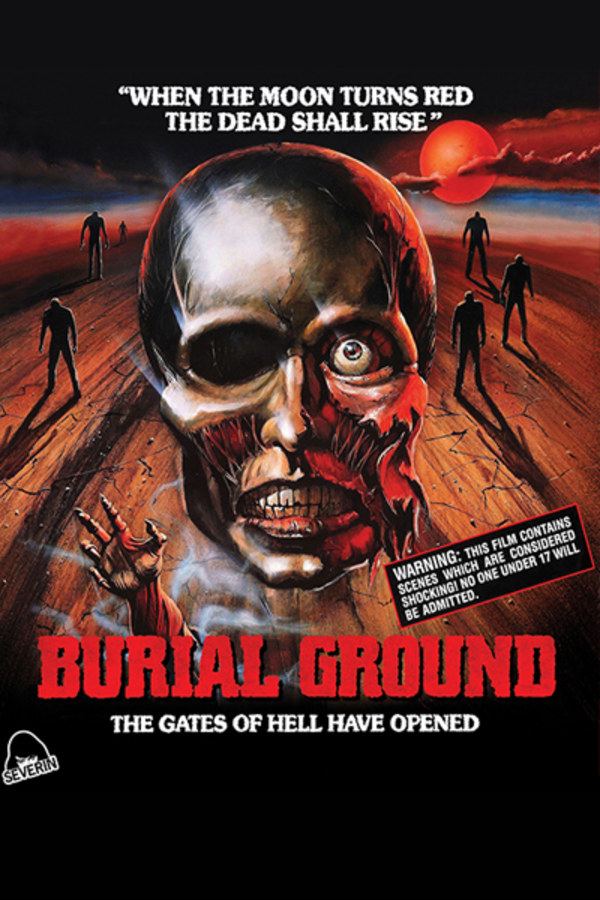 Burial Ground
Directed by Andrea Bianchi
For his only foray into the zombie genre, sleaze maestro Andrea Bianchi (MALABIMBA) unleashes enough flesh-ripping, gut-chomping and depraved oedipal mayhem to set insane new standards in Italian horror: Mariangela Giordano stars in the splatter classic about a cursed country estate besieged by horny houseguests, undead Etruscans and the unusual relationship between a mother (Giordano) and her mega-creepy young son (disturbingly portrayed by diminutive adult actor Peter Bark) that will trigger perhaps the most jaw-dropping scenes in grindhouse history.
The undead besiege a country estate in this Italian splatter classic.
Cast: Karin Well, Gianluigi Chirizzi, Simone Mattioli
Member Reviews
Strictly speaking, this is a terrible, terrible movie. Unlike flawed B-movie classics such as Zombi 2 or Demons, which while absolutely hacky and even incompetent in certain areas, are high quality in others, there is no craftmanship or talent here on any level. No pace or momentum, no expertly tuned set pieces, no Lovecraftian atmosphere. Yet there is nothing else like it. What it does have beggars belief. As referenced below, it is Tommy Wiseau all over again. Watch it with many beers and schlock loving buddies and you'll have a unique and occasionally amazing experience. And just a quick reference to a comment below - any movie with a modicum of quality or potential I'll give you (everything Fulci/Argento/Bava ever did would have been strengthened, to varying degrees, by proper dialogue delivery) but the notion that there is anything here to be ruined by bad dubbing strikes me as utterly inane. Don't read too much into the 3 stars... This kind of singular bad movie defies rating systems but if it sounds like your thing you gotta watch it.
The story got intriguing when Michael the son got very touchy Fili with his mother. And that's all I got to say about that.-___-
Solid Italian zombie gore fest with the requisite bad acting and zany creeped out characterizations . The child is flat out as disturbing as anything in this one . Worth a watch for sure just to see it for yourself