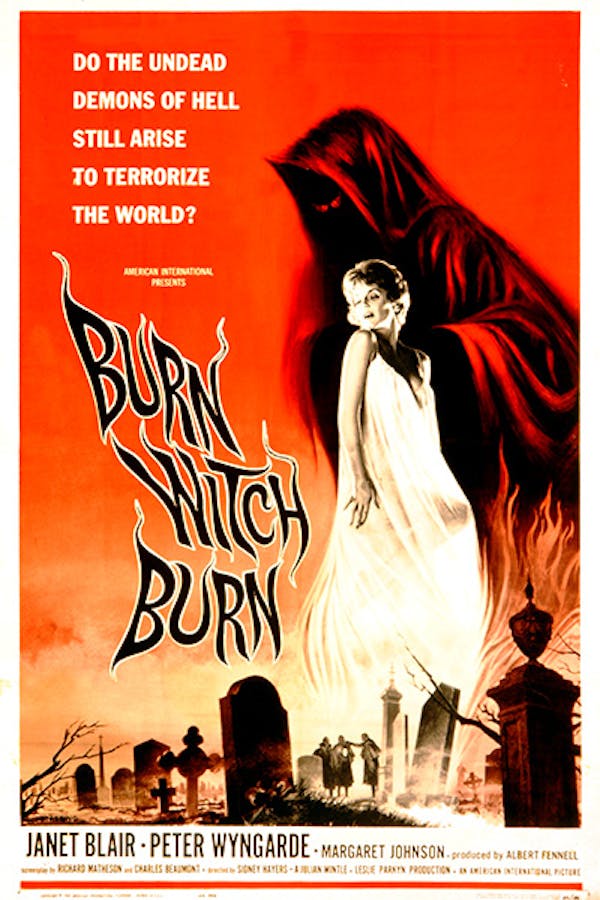 Burn, Witch, Burn!
Directed by Sidney Hayers
Professor Norman Taylor has been enjoying unusual success at work lately, but could it be due to the magic his wife Tansy practices in secret? Norman is infuriated upon discovering her methods, but when he destroys her protective spells, a vindictive force puts their lives in danger, leading to a final showdown that ranks as one of the most chilling in horror history.
When a British professor ties his success to his wife's black magic, he destroys her spells to diastrous results.
Cast: Anthony Nicholls, Bill Mitchell, Colin Gordon, Janet Blair, Jessica Dunning
Member Reviews
Great movie with some pretty cool special effects.
WOW...This was an unexpected treat! The cleverness of a Twilight Zone episode as a witch movie. Highly recommend this one if you love rhe classics and havent seen it yet.