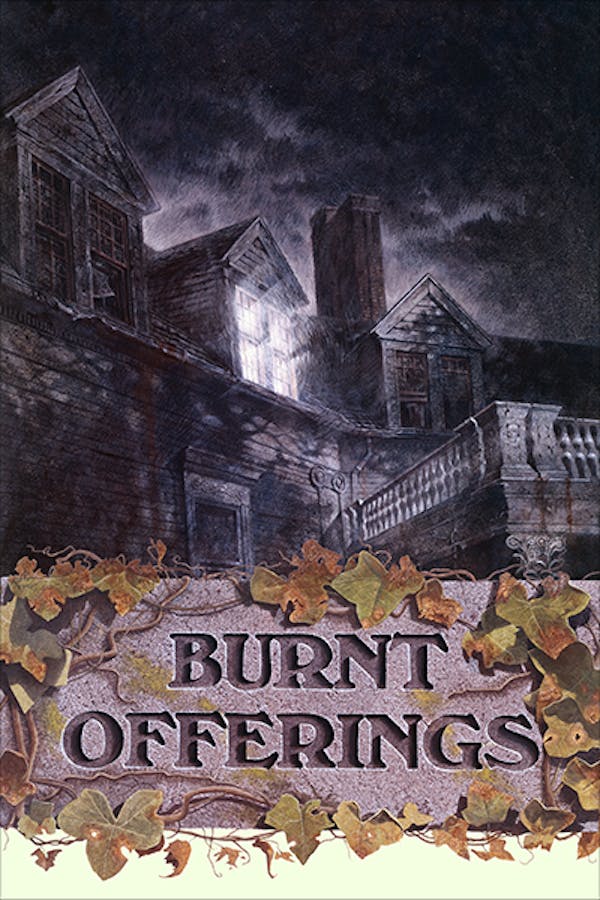 Burnt Offerings
Directed by Dan Curtis
Marian and Ben have rented a sprawling country mansion for the entire summer. But as they settle into their isolated estate, they find themselves surrounded by an evil, hypnotic living presence that feeds on torture, fear and murder. From 70s horror legend Dan Curtis, and starring the legendary Bette Davis and inimitable Oliver Reed, BURNT OFFERINGS is must-see haunter horror.
In this 70s classic, a family rent a home for the summer, only to find themselves in the grips of a terrifying evil.
Cast: Bette Davis, Burgess Meredith, Dub Taylor, Oliver Reed, Karen Black
Member Reviews
A great 70's flick. Oliver Reed is fantastic in this!
Kinda spooky but not really. Wasn't for me.
i like Oliver Reed and Karen Black but this aint it chief.Never liked this movie ever since i saw it in grade school. Unbearabley slow,Way too long,uninteresting story,and man do i hate that lame typical 70s ending.
This was a fun little haunted house flick.