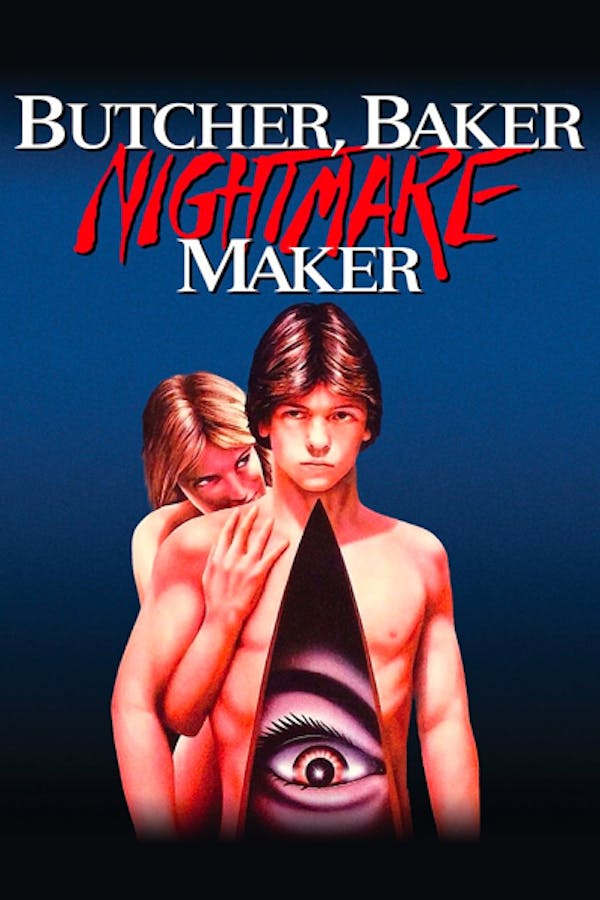 Butcher, Baker, Nightmare Maker
Directed by William Asher
With her nephew Billy about to graduate, the obsessive Aunt Cheryl will go to murderous lengths to keep him all to herself. Featuring Susan Tyrrell in a fearless performance, BUTCHER, BAKER, NIGHTMARE MAKER (aka NIGHT WARNING) is a twisted cult gem that must be seen.
Billy's about to graduate, but Aunt Cheryl wants him all to herself in this twisted cult gem.
Cast: Jimmy McNichol, Susan Tyrrell, Bo Svenson
Member Reviews
Wow. PLEASE WATCH THE OPENING SCENE! This movie is wild and i had no idea where it was going from one scene to the next. there are all kinds of problems with it. but I'll be damned if i wasn't watching with anticipation. good luck telling people what it's about!
love seeing lgbt movie creators be celebrated. this film is classic!
I went into this knowing nothing at all and wow what a watch haha. That opening is in competition with The Descent
I wasn't expecting much, just another cheesy 80s slasher. However, this is now my favorite Horror movie of all time and I cry just thinking about it! So amazing and underrated!