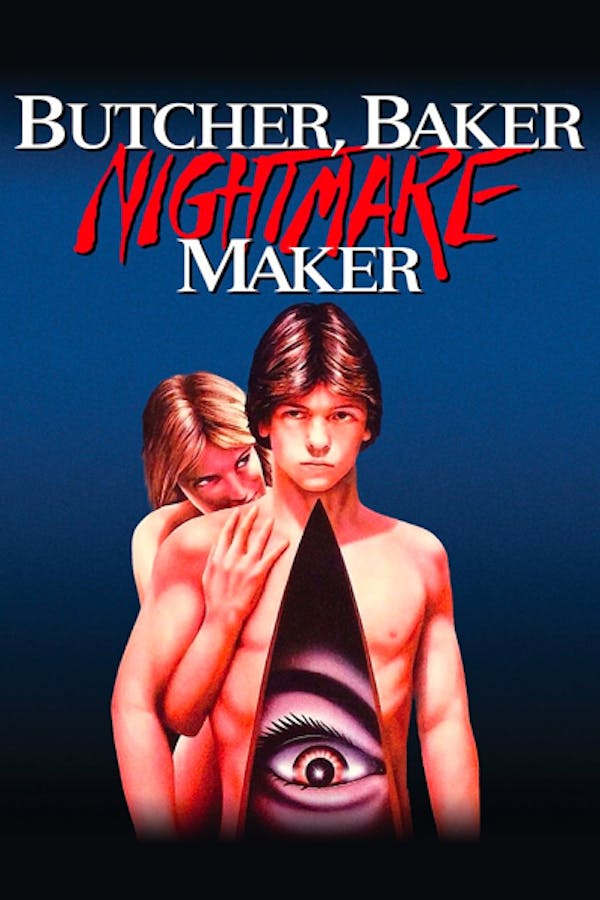 Butcher, Baker, Nightmare Maker
Directed by William Asher
With her nephew Billy about to graduate, the obsessive Aunt Cheryl will go to murderous lengths to keep him all to herself. Featuring Susan Tyrrell in a fearless performance, BUTCHER, BAKER, NIGHTMARE MAKER (aka NIGHT WARNING) is a twisted cult gem that must be seen.
Billy's about to graduate, but Aunt Cheryl wants him all to herself in this twisted cult gem.
Cast: Jimmy McNichol, Susan Tyrrell, Bo Svenson
Member Reviews
I watched it on a whim as I was craving some 80's horror. Really fun and insane movie, I honestly had no idea what would happen next despite the story being predictible. Also nice to see the Bigot cop get waht he deserved by Billy, who was such a cutie by the way.
Deliciously unhinged, with Susan Tyrrell acting for the rafters and some pretty progressive LGBTQ rep for 1982. Wish I watched late night in a packed rep cinema.
the first movie ive watched with my shudder subscription and i couldn't have made a more delightful choice ! aunt Cheryl was PERFECTLY unhinged and psychotic and creepy that lady is suuuuchhhh a talent ! in the final act when she was stompin round with her shoulders hunched and that leer on her face !!!! incredible !!!! i wish Marge had been the final girl how cool would that have been nosey neighbor final girl, guess they weren't brave enough :/// Billy was really great too ! such a golden boy and when he was on the phone to coach I really felt for him !!! love the anti pig propaganda too !!! ACAB
That was WAY too much touching from an aunt to not raise immediate red flags