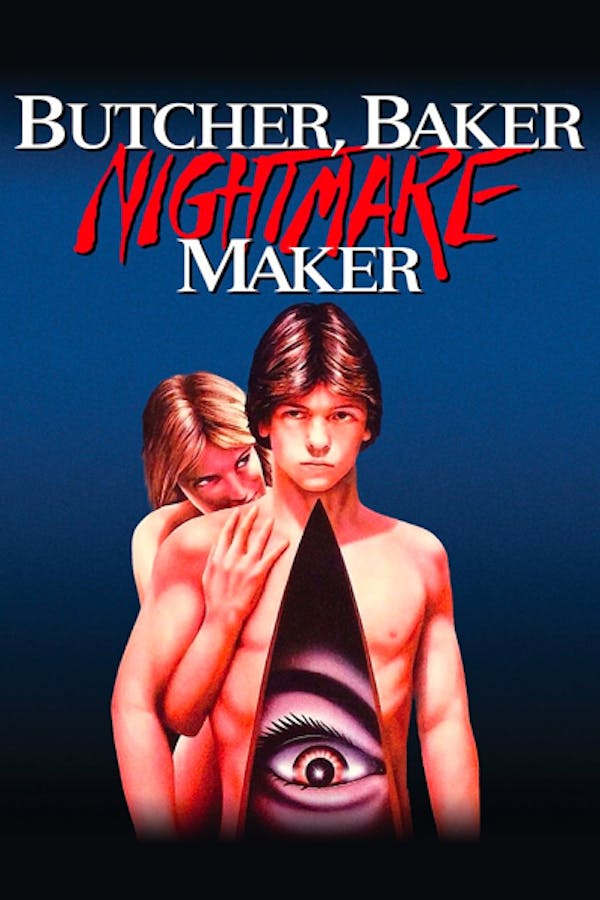 Butcher, Baker, Nightmare Maker
Directed by William Asher
With her nephew Billy about to graduate, the obsessive Aunt Cheryl will go to murderous lengths to keep him all to herself. Featuring Susan Tyrrell in a fearless performance, BUTCHER, BAKER, NIGHTMARE MAKER (aka NIGHT WARNING) is a twisted cult gem that must be seen.
Billy's about to graduate, but Aunt Cheryl wants him all to herself in this twisted cult gem.
Cast: Jimmy McNichol, Susan Tyrrell, Bo Svenson
Member Reviews
Really solid early 80s slasher(ish) movie where the dangerously unhinged obsessive aunt character is equally as horrorifying as the dangerously homophobic attitudes of the detective investigating the aunt's actions.
Forgotten camp masterpiece, fun and over the top
Campy fun, queer characters and palm trees.
Come for the psychologically unhinged captor story, stay for a potent lesson about the dangers of systematic homophobia and police prejudice!