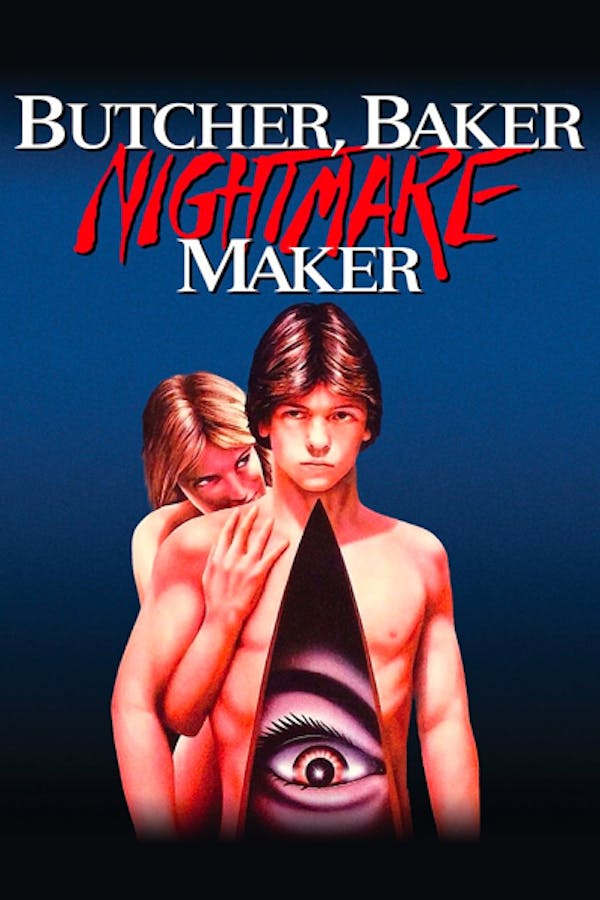 Butcher, Baker, Nightmare Maker
Directed by William Asher
With her nephew Billy about to graduate, the obsessive Aunt Cheryl will go to murderous lengths to keep him all to herself. Featuring Susan Tyrrell in a fearless performance, BUTCHER, BAKER, NIGHTMARE MAKER (aka NIGHT WARNING) is a twisted cult gem that must be seen.
Billy's about to graduate, but Aunt Cheryl wants him all to herself in this twisted cult gem.
Cast: Jimmy McNichol, Susan Tyrrell, Bo Svenson
Member Reviews
This is the most homophobic movie I've ever seen. But I guess justice was served for the most part. Billy was a very likable protagonist.
well there's a kicker, watched this last night somewhere else & under a different name. was a pretty good movie
Fantastic classic campy horror, loved it
Deliciously over the top acting. A camp classic
This movie was disturbing in so many ways but I enjoyed it anyway.