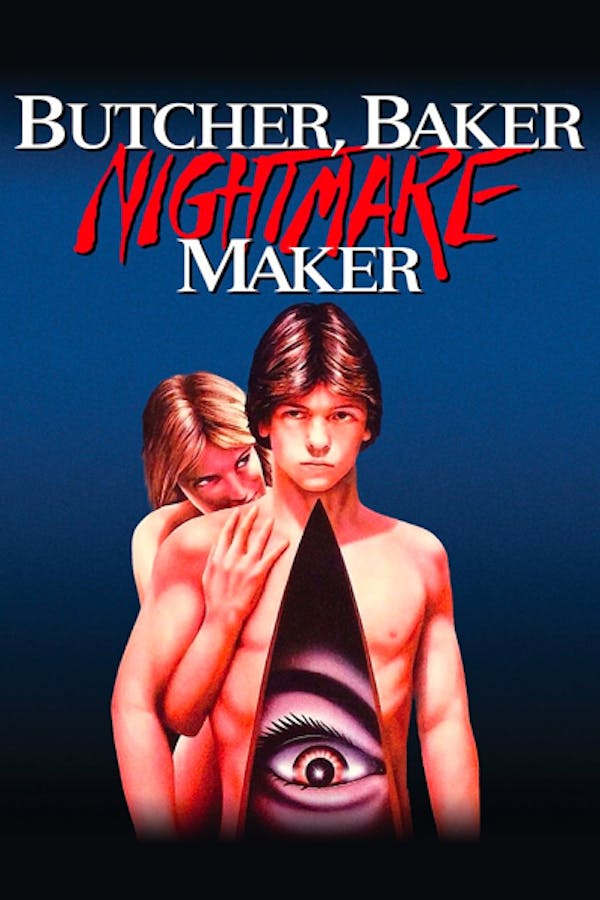 Butcher, Baker, Nightmare Maker
Directed by William Asher
With her nephew Billy about to graduate, the obsessive Aunt Cheryl will go to murderous lengths to keep him all to herself. Featuring Susan Tyrrell in a fearless performance, BUTCHER, BAKER, NIGHTMARE MAKER (aka NIGHT WARNING) is a twisted cult gem that must be seen.
Billy's about to graduate, but Aunt Cheryl wants him all to herself in this twisted cult gem.
Cast: Jimmy McNichol, Susan Tyrrell, Bo Svenson
Member Reviews
Pretty solid movie. Glad that the homophobic pos got blown away at the end.
If you're partial to campy female antagonists and rough-around-the-edges shocks, please watch this film. The story is bonkers and touches on themes of abuse and homophobia in a coarse and unrefined manner. F-bombs are dropped casually and at times I was concerned that this was a film on the wrong side of history. Fear not. The characters are treated with a surprising level of respect and the end result is a fun and highly satisfying horror.
That cop was a real son-of-b****! Though dry for the most part, it did gain momentum as it went on. Just to think this was actually based on a true story.
Absolutely Gem, great 80s horror .. great characters and great plot
I f*ckin loved this flick. I love the nostalgic vibes it gives off (a mix between Carrie/Jason/Sleepaway Camp). Definitely solid. And it just kept getting crazier. The lead actress has to be bat sh*t crazy IRL bc she murdered this role (pun intended). 4/5 skulls