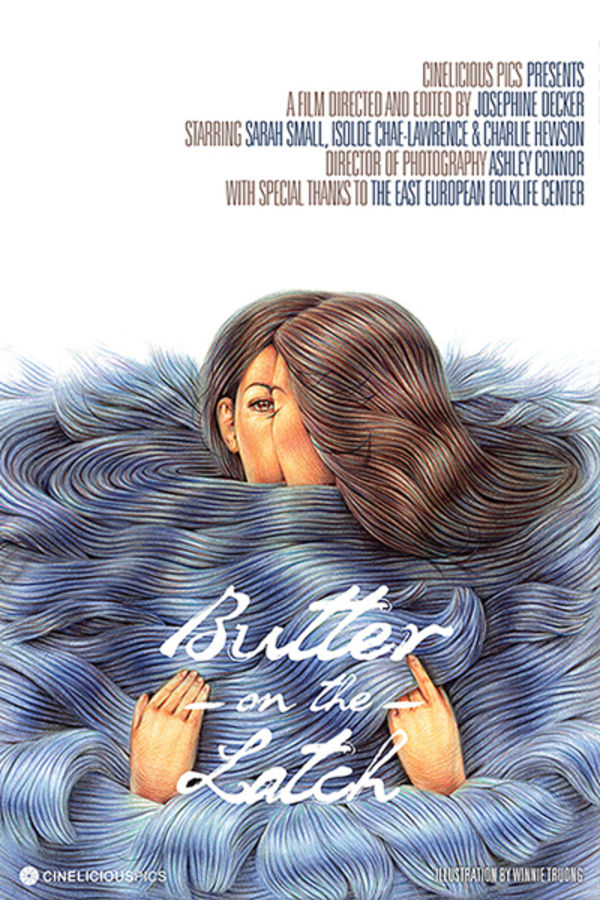 Butter on the Latch
Directed by Josephine Decker
Former performance artist Josephine Decker's stunning debut feature is a deeply subjective, mysterious and erotic portrait of a frantic young woman who leaves the city for the apparent safety of a Balkan music camp, hidden deep in the California woods. Once there, she reconnects with a former friend and does some hilariously foul-mouthed female bonding – until she finds herself growing attracted to a hunky male camper. Gradually her already-frayed grip on reality starts to unravel.
A frantic young woman's grip on reality unravels at a music camp in the California woods.
Cast: Isolde Chae-Lawrence, Stephan Goldbach, Charlie Hewson
Member Reviews
im into weird artsy and sometimes "slow" movies if they pay off in some way. with that said this was just horrible boring footage that was overall pretty pointless. Not worth watching at all.
I gave it 8 minutes and 29 seconds. This was pointless and annoying.
its good. what were you really gonna do with 70 minutes anyway,?