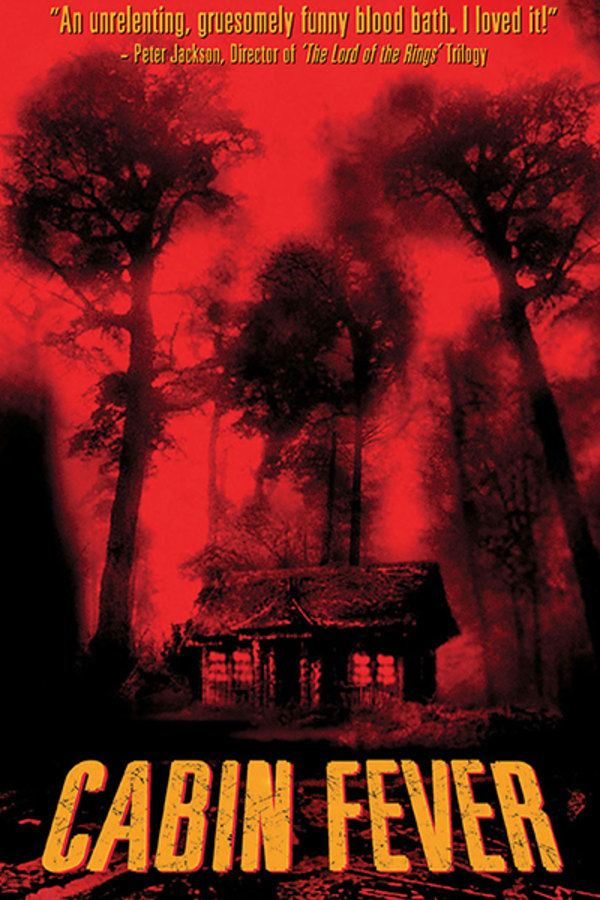 Cabin Fever
Directed by Eli Roth
In Eli Roth's breakthrough debut, five college friends with designs on partying in the woods are in for a hellish weekend away. Drinking and fooling around are on the docket, but as the co-eds sit at their campfire the first night, a blood-soaked hermit approaches, carrying a flesh-eating bacterial virus. As the hapless kids start to catch the bug, paranoia and hostility run rampant. Covered in humor, homage and gore, CABIN FEVER set Roth on the road to modern horror maestro.
Vacationing friends catch a horrifying flesh-eating virus in Eli Roth's debut.
Cast: Rider Strong, Jordan Ladd, James DeBello, Cerina Vincent
Member Reviews
Pretty good. Sticks with you.
Anyone else notice Shudder has this listed as "Directed by Rider Strong"?
A movie with good visuals, acting, and practical effects. Sadly, Eli Roth's writing is so bad that the horror and comedy elements work most of the time. 4/10
Great horror movie. Horror movie requisite of anything in the story that can go wrong does, and anything the characters can do wrong they do. Great gross scenes.
The perfect mix of gore and comedy, this film is a germaphobes worth nightmare. Definitely one of Eli Roth's best films.