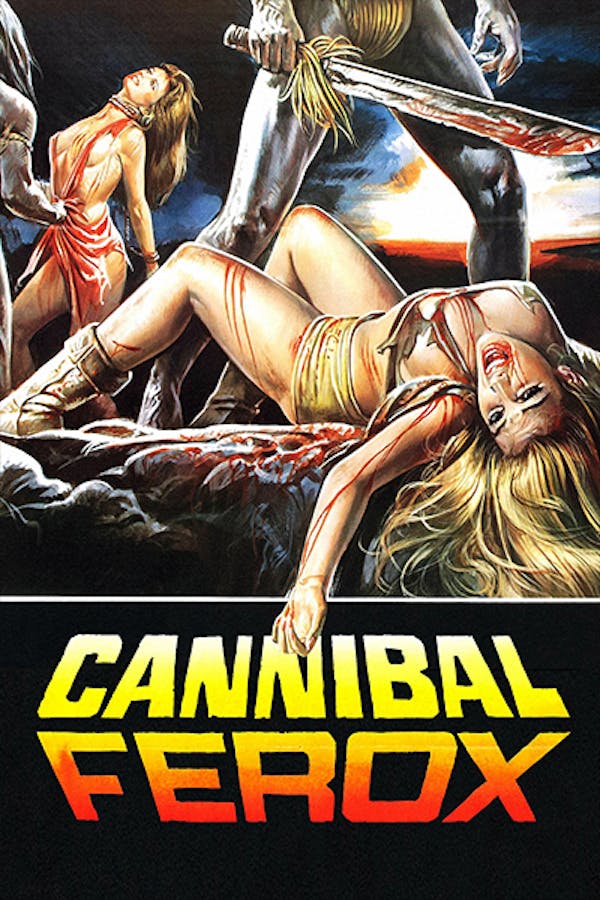 Cannibal Ferox
Directed by Umberto Lenzi
A drug dealer's attempts to exploit a cannibal tribe go very wrong in this notorious cannibal classic. After Mike rips off mobsters, he flees to the jungle, where his cocaine binges cause him to kill members of a local tribe. When Mike meets three students researching cannibals, he leads them into the jungle, where the angry tribe is waiting for revenge. Sleazoid Express' Bill Landis called the "ultraviolent and unrelenting" shocker, "an epochal event in horror movies. Much like BLOOD FEAST... it challenged the audience's expectations and surpassed them."
A drug dealer's attempts to exploit a cannibal tribe go very, very wrong.
Cast: John Morghen, Lorraine De Selle
Member Reviews
Slow, boring, and nowhere near as good as Cannibal Holocost. Also what's with these "stone age savages" always having inexplicable steel objects in these films? In this one it was these random steel meathooks hanging from ropes. In CH is was steel spearheads.
If you are here, you already know what you are in for.
This movie is definitely of the time period. Some corny acting and music but gore and disturbing images were pretty wicked. Cannibal Apocalypse is better.
Man, i remember this as a kid, watching it. It had a banned in like 40 (or so) countries on the front of the Video (yes video, back when Erol's video was a thing) i rented. Not as good as some other but a cult movie non the same.
Hannibal corpse was way better, this was still a good movie though not as much gore as I expected but still a good watch