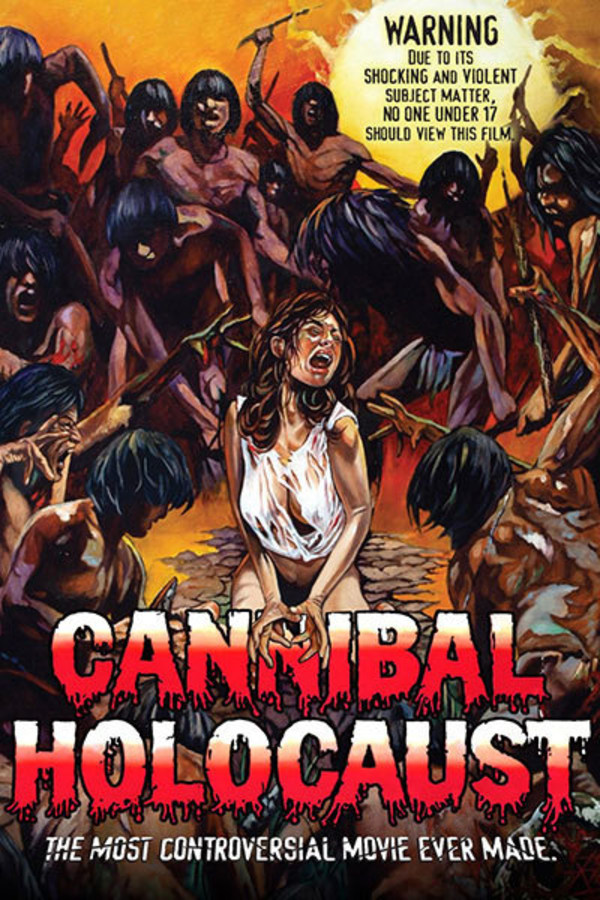 Cannibal Holocaust
Directed by Ruggero Deodato
A documentary crew get on the bad side of the cannibals they're filming in this gruesome exploitation classic. A researcher recovers footage a crew of filmmakers shot before they disappeared. But when he watches it, he sees horror far worse than he imagined. Made in 1979, but not released here until 1985, this controversial film quickly became a grindhouse smash. But it's biggest impact on horror is surely its innovative found-footage conceit, which led to the emergence of an entire subgenre in recent years. Vegetarians beware: the animal violence is very real.
A documentary crew get on the bad side of the cannibals they're filming.
Cast: Robert Kerman, Francesca Ciardi, Perry Pirkanen, Luca Barbareschi
Member Reviews
I actually really liked it. I came into it with hesitation because I find gore for the sake of gore to be tasteless and can ruin a film. This film provokes a level of though that very few horror films engage in and taps into high concept film. I was a little shook by the actual animal death scenes, but I think it's fair to keep in mind this film was made in the 70s. I think it's worth watching and a discussion on the theme and also cinematic censorship.
That was amazing! Not for the weak but awesome!
This movie is like herpes-stays with u forever☠️☠️☠️
Once you get past the shock factor (if you're desensitized like me, and you wouldn't be on Shudder if you weren't, the shock factor is not much) what you've got is a boring racist incoherent piece of shit movie. The animal cruelty doesn't help. This is quintessential torture porn, though frankly I've seen better wruting acting and direction in porn
Not into animal cruelty at all!!! Pass....