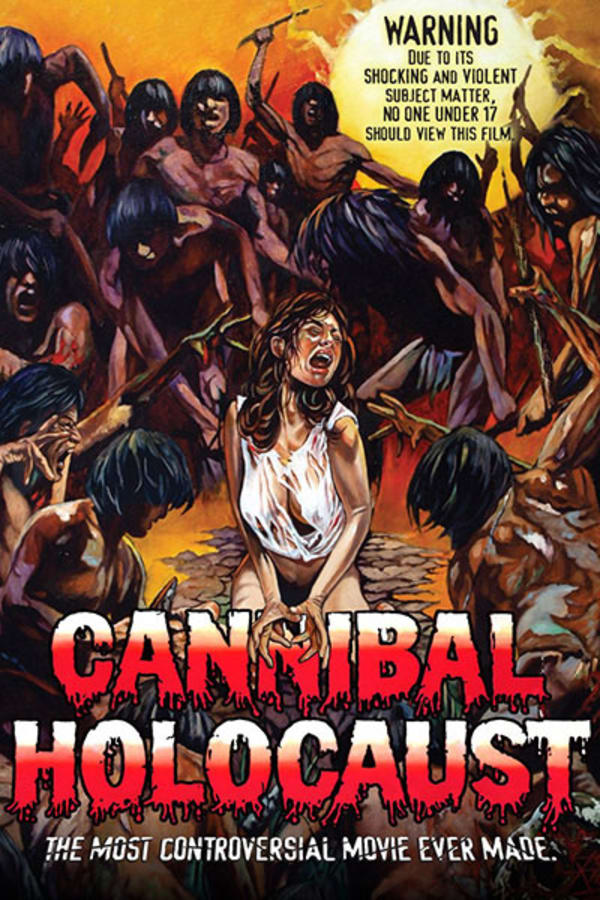 Cannibal Holocaust
Directed by Ruggero Deodato
A documentary crew get on the bad side of the cannibals they're filming in this gruesome exploitation classic. A researcher recovers footage a crew of filmmakers shot before they disappeared. But when he watches it, he sees horror far worse than he imagined. Made in 1979, but not released here until 1985, this controversial film quickly became a grindhouse smash. But it's biggest impact on horror is surely its innovative found-footage conceit, which led to the emergence of an entire subgenre in recent years. Vegetarians beware: the animal violence is very real.
A documentary crew get on the bad side of the cannibals they're filming.
Cast: Robert Kerman, Francesca Ciardi, Perry Pirkanen, Luca Barbareschi
Member Reviews
There are warnings and directions before the movie even begins. If you can't read, don't watch. This is a piece of movie art and history, and should be recognized for it. Sensitive (or moral) watchers discredit it as a "snuff" or "crime against humanity" film, but its the opposite; its a cultural phenomenon and should stay that way. Not condoning the things shot or shown, but still, this movie is a piece of art.
What the fuck were you thinking when putting this movie on the list. This movie was nothing but rape and animal cruelty. Seriously, this shit made me sick to my fucking stomach. I couldn't watch this movie, and I love violence and gore. But what the fuck were you thinking Shudder. What the fuck was the director thinking. The fuck college kids go and fuck with an unknown tribe and not think they are going to fucking take revenge. I do not recommend this movie. This is no classic, it's a fucking snuff film, an animal cruelty and rape. That's all this shit is. A better version is the Green Inferno. At least Eli Roth had some decency to rape every damn thing. Disgusting and horrific.
This is one of the most disgusting movies I have ever seen. The rock rape scene made me legitimately sick. And i love horror, don't get me wrong, but this went too far. Made me feel so disgusting just for watching it, but then again, that's the whole point of the movie I guess