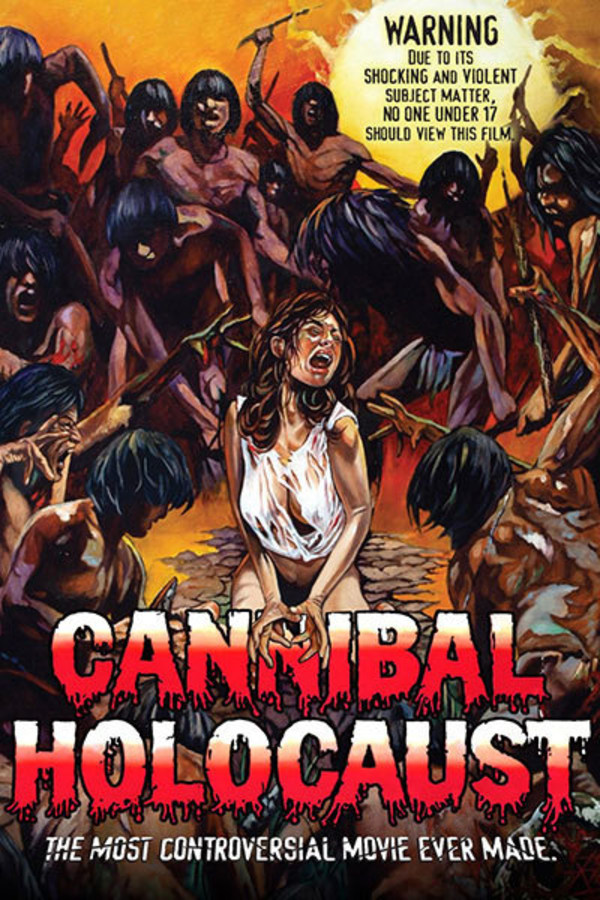 Cannibal Holocaust
Directed by Ruggero Deodato
A documentary crew get on the bad side of the cannibals they're filming in this gruesome exploitation classic. A researcher recovers footage a crew of filmmakers shot before they disappeared. But when he watches it, he sees horror far worse than he imagined. Made in 1979, but not released here until 1985, this controversial film quickly became a grindhouse smash. But it's biggest impact on horror is surely its innovative found-footage conceit, which led to the emergence of an entire subgenre in recent years. Vegetarians beware: the animal violence is very real.
A documentary crew get on the bad side of the cannibals they're filming.
Cast: Robert Kerman, Francesca Ciardi, Perry Pirkanen, Luca Barbareschi
Member Reviews
I found my self saying wtf a good amount of times through this film, def shocking and understandably controversial.
Keeps you on the edge of your seat and eager to find out what's going to happen next that's for sure.
This film almost compensates for its gratuitous nature by trying to be a self-aware critique of the genre. The sleazy film crew and television producers push for more sensation and less restraint in order to appeal to the base desires of a wider audience. Morality and decenecy are sacrificed for "the footage" throught the film. Overall however, it's a self-indulgent mess of cheap shock. The infamous turtle scene is probably the best example, serving no value to the plot or tension of the film. It has no consequence in the story, acting only as a gross-out that sets the tone of clumsily-justified, schlocky gore. Still, while not exactly defensible as fine art, the flick's a classic of the genre that every fan of horror should probably see once.