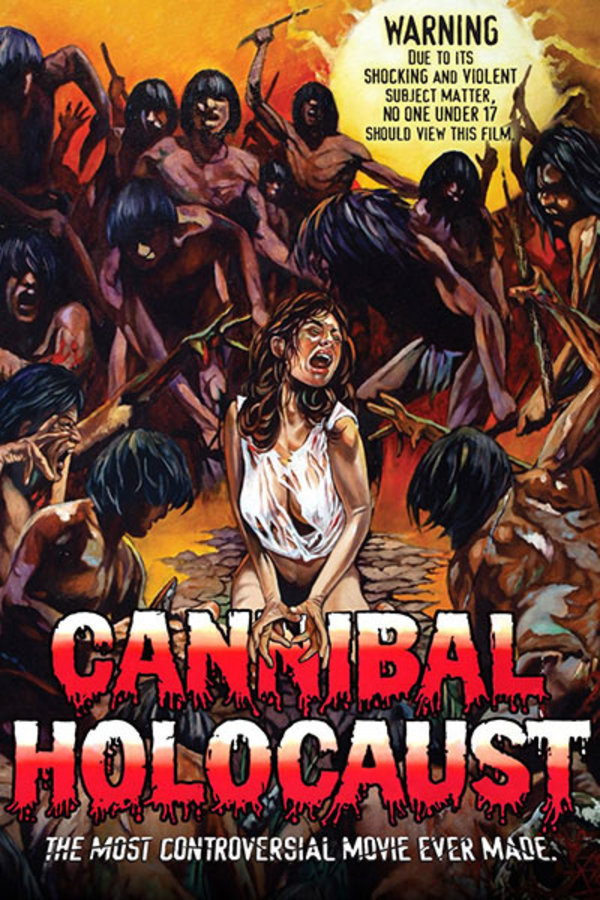 Cannibal Holocaust
Directed by Ruggero Deodato
A documentary crew get on the bad side of the cannibals they're filming in this gruesome exploitation classic. A researcher recovers footage a crew of filmmakers shot before they disappeared. But when he watches it, he sees horror far worse than he imagined. Made in 1979, but not released here until 1985, this controversial film quickly became a grindhouse smash. But it's biggest impact on horror is surely its innovative found-footage conceit, which led to the emergence of an entire subgenre in recent years. Vegetarians beware: the animal violence is very real.
A documentary crew get on the bad side of the cannibals they're filming.
Cast: Robert Kerman, Francesca Ciardi, Perry Pirkanen, Luca Barbareschi
Member Reviews
Yo this movie was more of a snuff movie than a zombie/horror film. Lots of rape, and some animal abuse as well. The plot is loose, and characters are forgettable. Nothing in this movie is groundbreaking. If you never saw this film you'd be better off.
Well i tried to watch it, but the thing kept stopping and wouldn't let me. i guess it's okay because i can't stand to see animals hurt. the first horror movie i ever saw as a kid and i was babysitting with the kids father watching I spit on your grave...Ive had enough rape for a lifetime i think. Ill come back another night to watch this one.
I have been wanting to watch this movie for a while now. I finally did and for some reason, it kinda fucked with me (in a good way of course). It felt very real and for being made in the 70's, I applaud them. I did not like the animal scenes though due to it being real. At least the monkey scene anyways. I remember doing research on this movie years back (curiosity due to this movie being banned in so many countries) and the director wanting to use fake monkey brains but the tribe said no because monkey brains are a "delicacy" to them. I thought that was interesting but very disturbing to watch! Overall, I enjoyed this movie but definitely gave me nightmares since it is very realistic and reminds me that there are still tribes in the Amazon that practice cannibalism! Definitely would not want to have a run in with one of these tribes if I am going to be honest, lol
That was a thing that happened. Very hard movie to stomach, even by today's standards. Not sure if I'll ever watch it more than once.
One of the most truly horrifying movies of all time, for many reasons