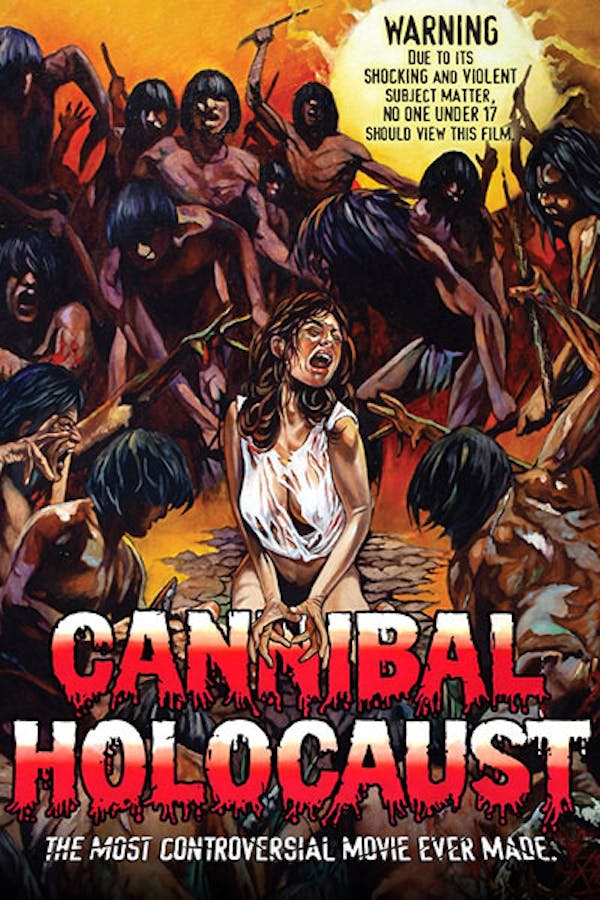 Cannibal Holocaust
Directed by Ruggero Deodato
A documentary crew get on the bad side of the cannibals they're filming in this gruesome exploitation classic. A researcher recovers footage a crew of filmmakers shot before they disappeared. But when he watches it, he sees horror far worse than he imagined. Made in 1979, but not released here until 1985, this controversial film quickly became a grindhouse smash. But it's biggest impact on horror is surely its innovative found-footage conceit, which led to the emergence of an entire subgenre in recent years. Vegetarians beware: the animal violence is very real.
A documentary crew get on the bad side of the cannibals they're filming.
Cast: Robert Kerman, Francesca Ciardi, Perry Pirkanen, Luca Barbareschi
Member Reviews
The filmmakers that set things up deserved to get eaten. Talk about white privilege. The only horror I got from this was seeing the disrespect and disregard for the Yacumo people and their culture. Excellent eye opening movie and deserves a more intellectual view than it gets.
Easily the worst movie I've ever seen. This movie has zero redeeming qualities.
Just watch the green inferno that's a way better movie than this. The only reason it has hype is cause they killed real animals in it.
Easily one of the worst movies I've seen. Even away from the "shock" factor, it's just not a good movie. I watched it for the first time about a year ago and was psyched because of how insane and good it was supposed to be and after it was done I was just like "uh, okay". It's not even an enjoyable watch.
Before watching this movie, I had read up online about how grotesque and horrifying this movie was due to all of the effects and story behind it. After watching this one of a kind display of horror, the reviews of this movie did not lie. These effects of the violence, makeup, and props used were no doubt realistic and on point to even Dali himself would applaud. 5 skulls all day long.