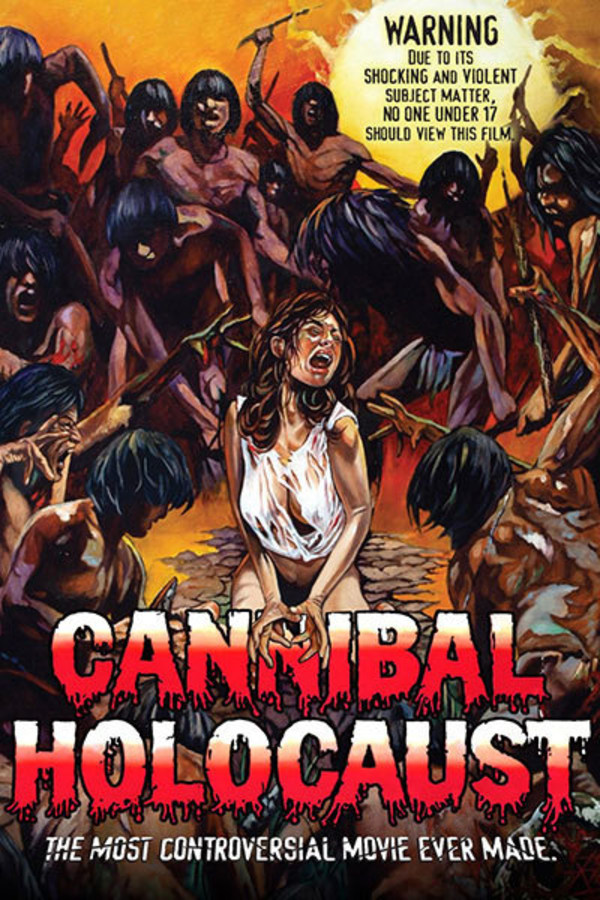 Cannibal Holocaust
Directed by Ruggero Deodato
A documentary crew get on the bad side of the cannibals they're filming in this gruesome exploitation classic. A researcher recovers footage a crew of filmmakers shot before they disappeared. But when he watches it, he sees horror far worse than he imagined. Made in 1979, but not released here until 1985, this controversial film quickly became a grindhouse smash. But it's biggest impact on horror is surely its innovative found-footage conceit, which led to the emergence of an entire subgenre in recent years. Vegetarians beware: the animal violence is very real.
A documentary crew get on the bad side of the cannibals they're filming.
Cast: Robert Kerman, Francesca Ciardi, Perry Pirkanen, Luca Barbareschi
Member Reviews
I don't support animal cruelty, therefore I don't support this film. I originally saw it on VHS ages ago, before I knew the animal killings were real, and I still didn't think it was a good film. It's just shock value for the sake of shock value, from an edgy guy that wanted to push the envelope of what was socially acceptable within horror in the 80s. If you wanna see mindless gore, spare yourself the 96 minutes of (horribly) attempted plot, and just go watch messed up videos on reddit or wikileaks.
Gory & boring. Confused like this review after watching this movie? Not to be worried, they said it's a classic! ;)
This movie is fucked up! It's incredible! Def8niteky lives up to the hype
My favorite movie of all time. You find yourself sympathizing with the natives so the ending is that much sweeter.
Horrible horrible just horrible.. gore☠️, blood, violence and nudity all together makes this movie the ultimate horror film. 👍 but the only thing l did not and will not EVER approve was the slaughter of the Turtle, ARE YOU F&€£ING KIDDING ME...... 👎 #GREATfilm #POORturtle