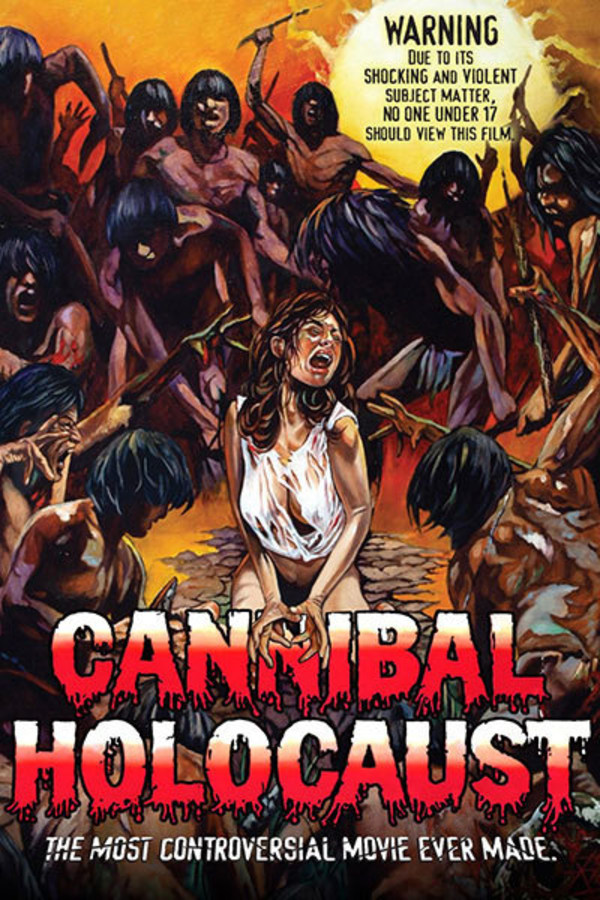 Cannibal Holocaust
Directed by Ruggero Deodato
A documentary crew get on the bad side of the cannibals they're filming in this gruesome exploitation classic. A researcher recovers footage a crew of filmmakers shot before they disappeared. But when he watches it, he sees horror far worse than he imagined. Made in 1979, but not released here until 1985, this controversial film quickly became a grindhouse smash. But it's biggest impact on horror is surely its innovative found-footage conceit, which led to the emergence of an entire subgenre in recent years. Vegetarians beware: the animal violence is very real.
A documentary crew get on the bad side of the cannibals they're filming.
Cast: Robert Kerman, Francesca Ciardi, Perry Pirkanen, Luca Barbareschi
Member Reviews
A 90 minute romp in the amazon mud, while your senses are bombarded by one some of the worst dubbing and possibly the worst repetitive soundtracks ever. And this is a classic huh?
If you like controversial and incredibly violent films, then Cannibal Holocaust is definitely a must see for that aspect alone. It's a deeply uncomfortable movie -- there's plenty of sexual violence towards women, with close to the beginning of the film having a really nasty genital mutilation scene. Then there's the animal cruelty, the coati (mistaken as a muskrat) and turtle scenes honestly made me feel ill. Apparently seven animals were killed in this movie, which includes two monkeys whose brains were eaten by the indigenous actors. The film tends to linger on deeply violent acts for a while, more than I'd like at times. The soundtrack is very enjoyable and recognizable though, which sometimes adds to the tension. If you have a strong stomach, then I recommend watching this movie at least once, especially since Shudder did a great job at keeping it authentic!
Terrible. Not entertaining. Just gore. No thanks.
I think 1. The team planted that snake in Felipe's boot and 2. They were the ones who impaled the girl on the pole.