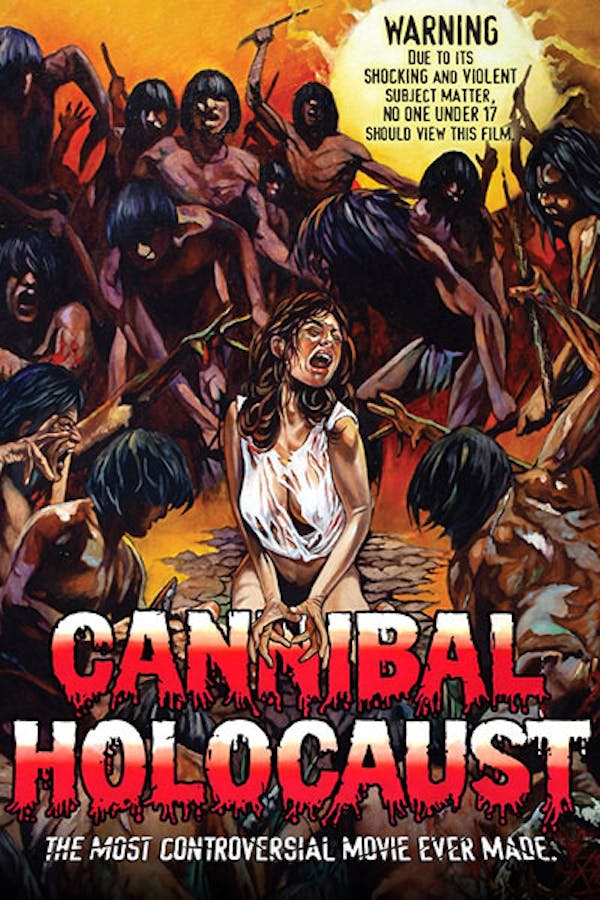 Cannibal Holocaust
Directed by Ruggero Deodato
A documentary crew get on the bad side of the cannibals they're filming in this gruesome exploitation classic. A researcher recovers footage a crew of filmmakers shot before they disappeared. But when he watches it, he sees horror far worse than he imagined. Made in 1979, but not released here until 1985, this controversial film quickly became a grindhouse smash. But it's biggest impact on horror is surely its innovative found-footage conceit, which led to the emergence of an entire subgenre in recent years. Vegetarians beware: the animal violence is very real.
A documentary crew get on the bad side of the cannibals they're filming.
Cast: Robert Kerman, Francesca Ciardi, Perry Pirkanen, Luca Barbareschi
Member Reviews
it's all cool guys, i was eaten off set
We do I begin I mean like dude holy F*** this movie just crossed so many lines
I watched the first 30-45 minutes and It was really good! Loved the film style and I was super intrigued about what was going on. I actually felt awful for the tribes and what they had to indure. Then the animal cruelty came and I honestly couldn't stomach watching it, so I had to skim over those parts. The ending tied everything together even though it was still difficult to watch. I reccomend watching it if you're not easily squeamish..I think the message is very important and it was and still is a truly groundbreaking movie in the horror genre. I don't think I'll watch it again however I am glad that Shudder offers moves such as Cannibal Holocaust.
Why did I watch this before bed?
I'm sure other people can relate to this, but after watching horror for so long you can get desensitized to certain aspects of the genre, such as gore. Cannibal Holocaust certainly tests those boundaries. This movie pushes an envelope. It is an important, iconic film for horror. It is no holds barred. If you can stomach the gore, it's a must watch.