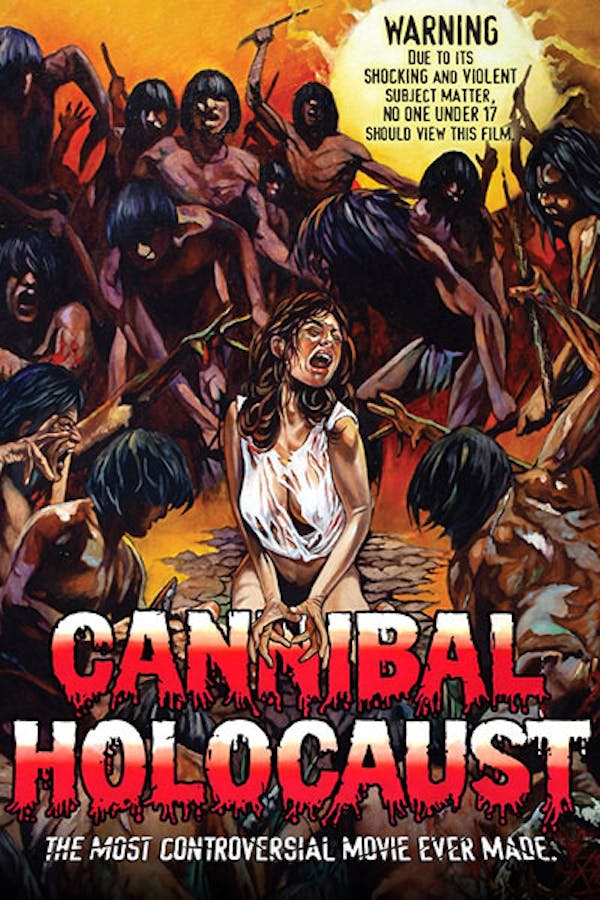 Cannibal Holocaust
Directed by Ruggero Deodato
A documentary crew get on the bad side of the cannibals they're filming in this gruesome exploitation classic. A researcher recovers footage a crew of filmmakers shot before they disappeared. But when he watches it, he sees horror far worse than he imagined. Made in 1979, but not released here until 1985, this controversial film quickly became a grindhouse smash. But it's biggest impact on horror is surely its innovative found-footage conceit, which led to the emergence of an entire subgenre in recent years. Vegetarians beware: the animal violence is very real.
A documentary crew get on the bad side of the cannibals they're filming.
Cast: Robert Kerman, Francesca Ciardi, Perry Pirkanen, Luca Barbareschi
Member Reviews
Love it or hate it, its an important film and I'm glad I watched it.
Of course the animal cruelty was awful because it was real. Now that's out of the way, this movie could've been really good if the theme wasn't so explicit. Writers aren't supposed to explicitly state the theme in dialogue; it doesn't give readers (viewers) enough credit. Obviously the "journalists" were the real savages, we don't need the professor to tell us. I gave it an extra skull because I thought the score was good.
Great iconic film. If you can handle seeing it through to the end, it's worth it.
Admittedly, most of the notoriety came from off-screen, and the acting and writing are overall marginal; however, its importance to the horror genre (and film in general) makes it important to watch. If you're sensitive to animal death, rape, or murder -- unsurprisingly, you will have issues with the film. Nothing is graphic by today's standards, but (some) of the animal deaths are genuine, as are the natives filmed (though obviously, the events were all acting).