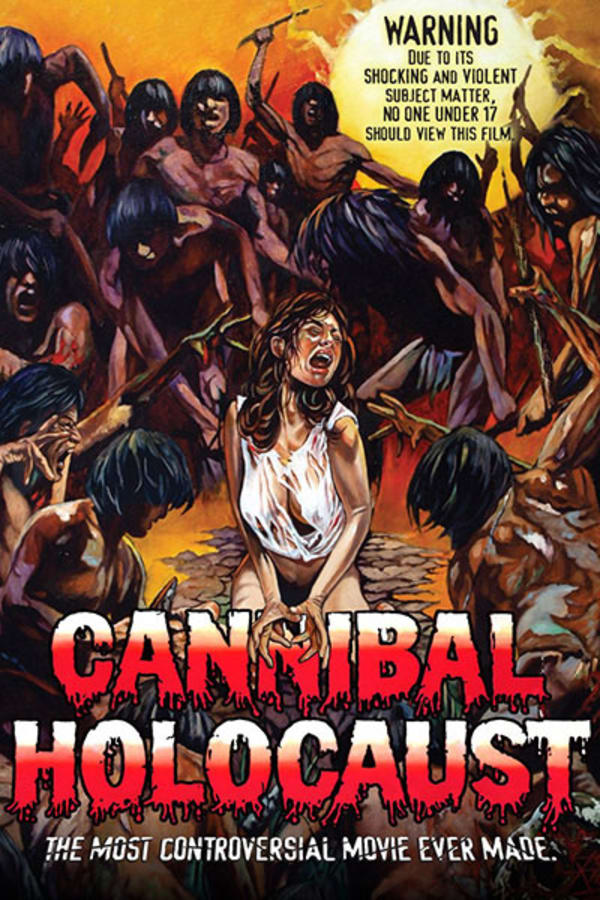 Cannibal Holocaust
Directed by Ruggero Deodato
A documentary crew get on the bad side of the cannibals they're filming in this gruesome exploitation classic. A researcher recovers footage a crew of filmmakers shot before they disappeared. But when he watches it, he sees horror far worse than he imagined. Made in 1979, but not released here until 1985, this controversial film quickly became a grindhouse smash. But it's biggest impact on horror is surely its innovative found-footage conceit, which led to the emergence of an entire subgenre in recent years. Vegetarians beware: the animal violence is very real.
A documentary crew get on the bad side of the cannibals they're filming.
Cast: Robert Kerman, Francesca Ciardi, Perry Pirkanen, Luca Barbareschi
Member Reviews
From everything I'd heard about this movie I was prepared to be grossed out. The only thing gross was the "civilized" man in this movie. All said it was interesting.
No such thing as a free trip to Peru! Keep an open mind, it's a very entertaining film as long as you have an idea of what you're walking into. Also, make sure you bust BEFORE watching this, you probably won't want to for a couple days after this one, but totally worth it.
Wasn't a fan of the animal cruelty but product of the tjme i suppose
the fact that this was released in 1980 is mind blowing, its amazing how great of a job theh did with the gpry effects for the time it was. i love movies that make me squirm and feel uncomfortable, i finally get what all the hype is about. 10skulls!
i can see why people called the cops on this movie, i was blown away at how realistic it