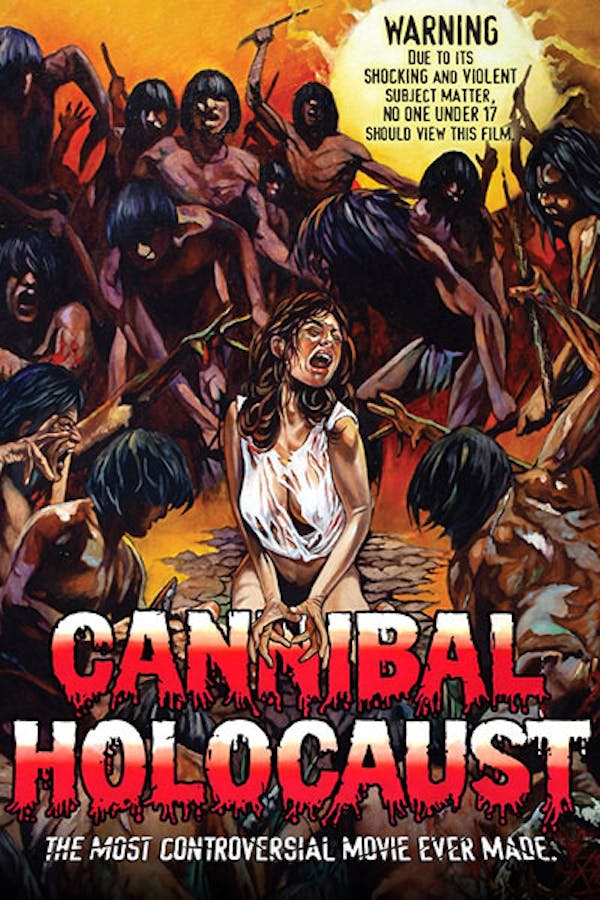 Cannibal Holocaust
Directed by Ruggero Deodato
A documentary crew get on the bad side of the cannibals they're filming in this gruesome exploitation classic. A researcher recovers footage a crew of filmmakers shot before they disappeared. But when he watches it, he sees horror far worse than he imagined. Made in 1979, but not released here until 1985, this controversial film quickly became a grindhouse smash. But it's biggest impact on horror is surely its innovative found-footage conceit, which led to the emergence of an entire subgenre in recent years. Vegetarians beware: the animal violence is very real.
A documentary crew get on the bad side of the cannibals they're filming.
Cast: Robert Kerman, Francesca Ciardi, Perry Pirkanen, Luca Barbareschi
Member Reviews
A fascinating film. Depicting the genuine exploitation of aboriginal peoples and the comeuppance of the Western documentary crew it is truly a visionary effort.
One of my favorite films.
Very VERY VERY conflicted on this movie. tho i ADORE the plot, concept and messages, i have a bit of a hang up woth the visuals of certain scenes, in particular the scenes where they are actively killing animals. im no vegetarian and i watch the most gruesome scenes of a movie but that distuebred me. i feel those scenes were unnecessary and was not needed to move the story along plot wise.
Definitely the first time I've seen real animals actually hurt in the making of a film 😥
Terrible all around. How did this ever become a cult classic! Burn all this lolololol!