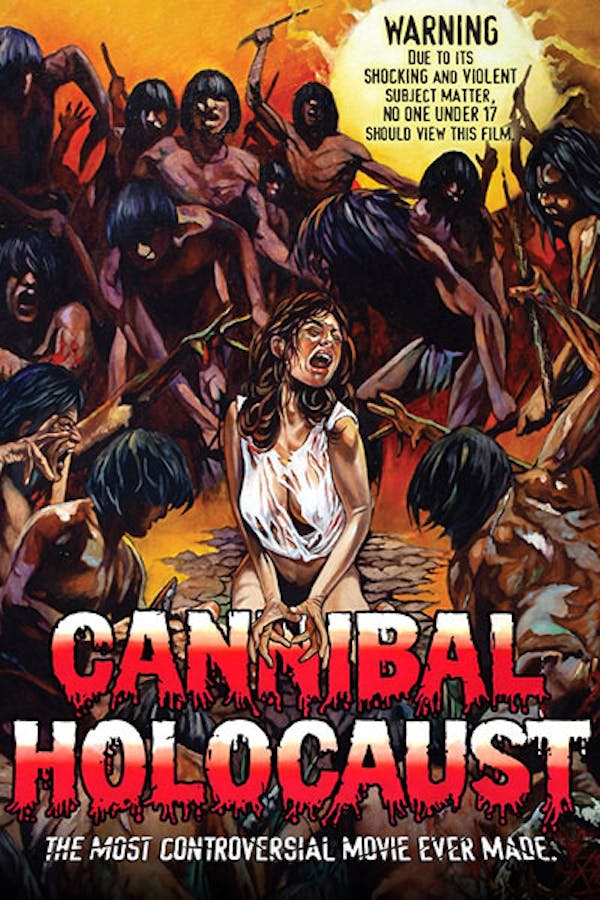 Cannibal Holocaust
Directed by Ruggero Deodato
A documentary crew get on the bad side of the cannibals they're filming in this gruesome exploitation classic. A researcher recovers footage a crew of filmmakers shot before they disappeared. But when he watches it, he sees horror far worse than he imagined. Made in 1979, but not released here until 1985, this controversial film quickly became a grindhouse smash. But it's biggest impact on horror is surely its innovative found-footage conceit, which led to the emergence of an entire subgenre in recent years. Vegetarians beware: the animal violence is very real.
A documentary crew get on the bad side of the cannibals they're filming.
Cast: Robert Kerman, Francesca Ciardi, Perry Pirkanen, Luca Barbareschi
Member Reviews
Honestly a great movie. Loved everything about it, it was shot amazingly, down to every single detail. This movie really makes your wonder..who truly are the savages?
This is a ground-breaking film. The message gets over-shadowed by the grotesque images used throughout, but it's still meaningful. Manipulated "reality" sold to consumers who don't know any better. The story of how the film was made, how it was initially received and the legal trouble the director got into just makes it all the more interesting. I think this is a must-watch horror film. Absolute gut-punch, shocking and horrific and at the same time it offers social commentary and a relevant message. 5/5 absolutely.
Ok so this is what I call a one time movie. It got the emotions it wanted out of me. I don't have to watch it again.
While visually grotesque, the themes in this movie remain relevant today in 2021. Who are truly the savages? Excellent film.