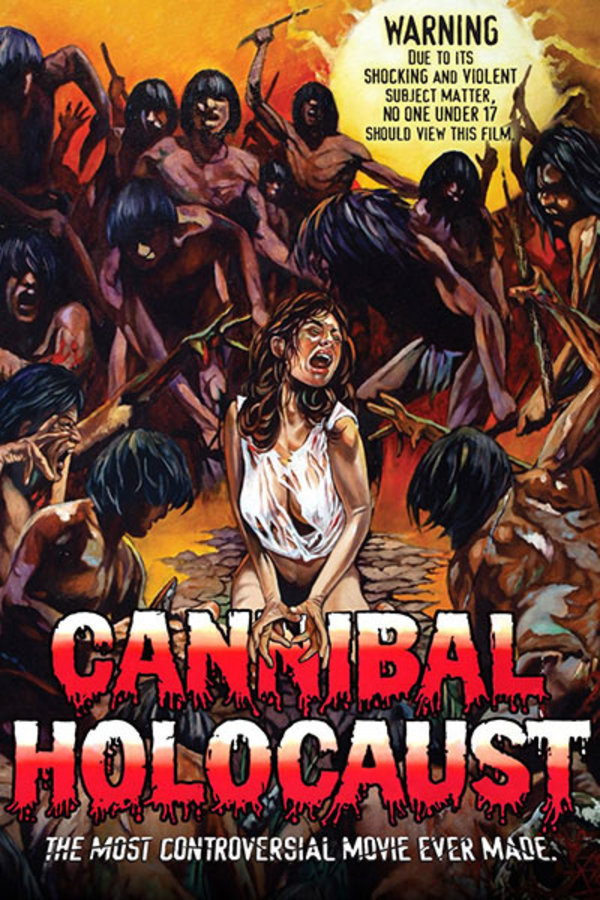 Cannibal Holocaust
Directed by Ruggero Deodato
A documentary crew get on the bad side of the cannibals they're filming in this gruesome exploitation classic. A researcher recovers footage a crew of filmmakers shot before they disappeared. But when he watches it, he sees horror far worse than he imagined. Made in 1979, but not released here until 1985, this controversial film quickly became a grindhouse smash. But it's biggest impact on horror is surely its innovative found-footage conceit, which led to the emergence of an entire subgenre in recent years. Vegetarians beware: the animal violence is very real.
A documentary crew get on the bad side of the cannibals they're filming.
Cast: Robert Kerman, Francesca Ciardi, Perry Pirkanen, Luca Barbareschi
Member Reviews
It was really good, I remember hearing all the controversies around this movie. But over all I really liked it!
The reason I'm giving it a 3/5 is for all of the research I needed to do because of how realistic this is. So here is my disclaimer after watching this in its entirety. Animal Violence, graphic depictions of rape, sex, nudity, mutilation, and death. This is NOT a snuff film, but it is also NOT for the faint of heart. There was an actual court case on charges of murder but were dropped with the emergence of how they did it and proof of life. This is not an official disclaimer, but it's one that I wish I had read. Some of the scenes are very hard to watch - I actually had to take a walk halfway through the second half. Also, don't watch this for a first date. Seriously.
i love my movies disturbing and gory but there is just a switch that is flicked inside of me when you add animal cruelty to the mix. i just cant handle it. cant watch it. besides having to flick past those parts it was a decent watch. definitely controversial and packs a punch