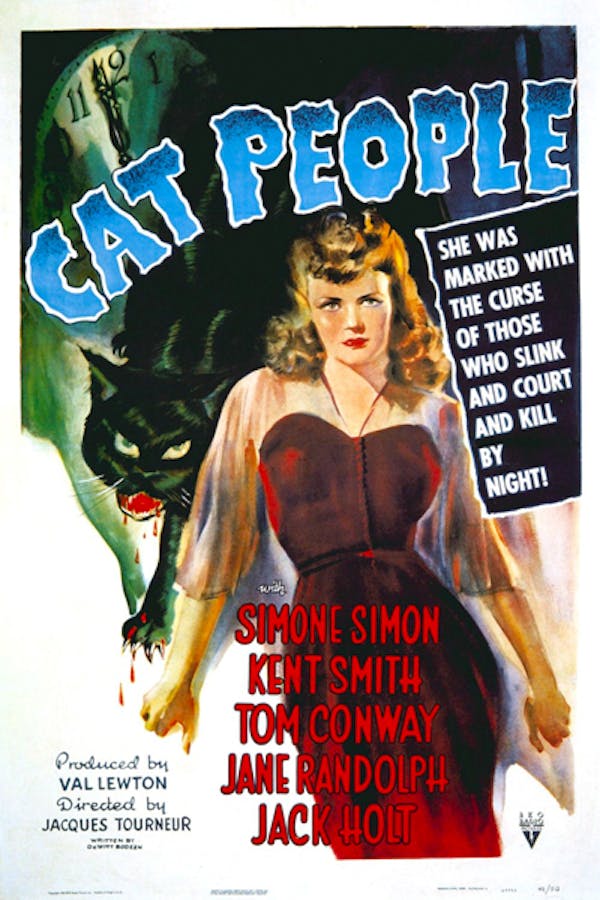 Cat People
Directed by Jacques Tourneur
Serbian Irena Dubrovna's people believe that they are haunted by an ancient curse: Whenever their passions are aroused, they change into a panther--with lethal consequences. Yet when Irena moves to New York, she falls in love with Oliver Reed and gets married. Slowly she starts to believe she may be the terrifying feline presence she's known along. Hunted and half-mad, Irena flees. But the mystery remains: In the heat of passion, does she change ... or doesn't she?
In this horror classic, a woman believes she is haunted by an ancient curse that will totally transform her.
Cast: Simone Simon, Tom Conway, Kent Smith
Member Reviews
An eerie classic, more subdued and suggestive than the standard horror if its time.
A dark and brooding masterpiece of suspense.
I feel bad writing this with all the good reviews, but this is awful. The premise is fine but the movie is boring, the pacing is too slow, and the action consists of shadows projected on a wall. I blame David Bowie for making such a good song. I think that version of the movie is better, but from what I remember it's quite different and much more artsy. BTW, this is still much better than the Danzig movie.
I really enjoyed the eeriness of this one!