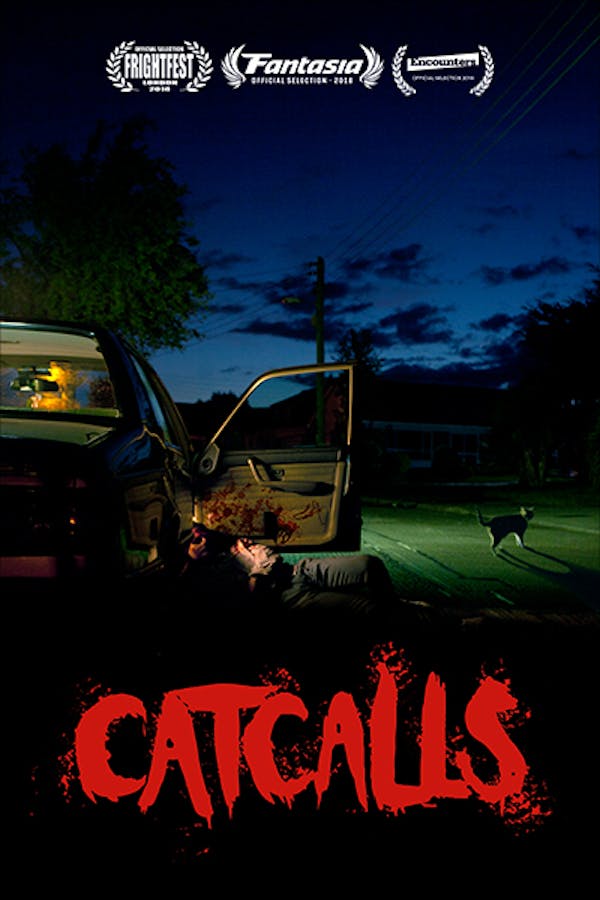 Catcalls
Directed by Kate Dolan
A man cruises around late at night looking for something. He pulls in to ask two young girls for directions - only to flash them to get a cheap thrill. Unfortunately, he has picked the wrong girls. They are also out hunting tonight and they will stop at nothing to get their kill.
A man cruises around looking for prey, unfortunately tonight he has picked the wrong girls.
Cast: Martin O'Sullivan, Cesca Saunders, Edel Murphy, Sarah Kinlen
Member Reviews
This 9 minutes makes up for 9 minutes wasted somewhere else.
What a great concept! Would love to see this turned into a feature, with the same tone.
when men catcall me this is also what i want to do them.
I literally put it on and before I actually watched it, it was over
Great, Lewton-esque short! Dripping in atmosphere, with tension continually dialled up and held all the way through. Love it!