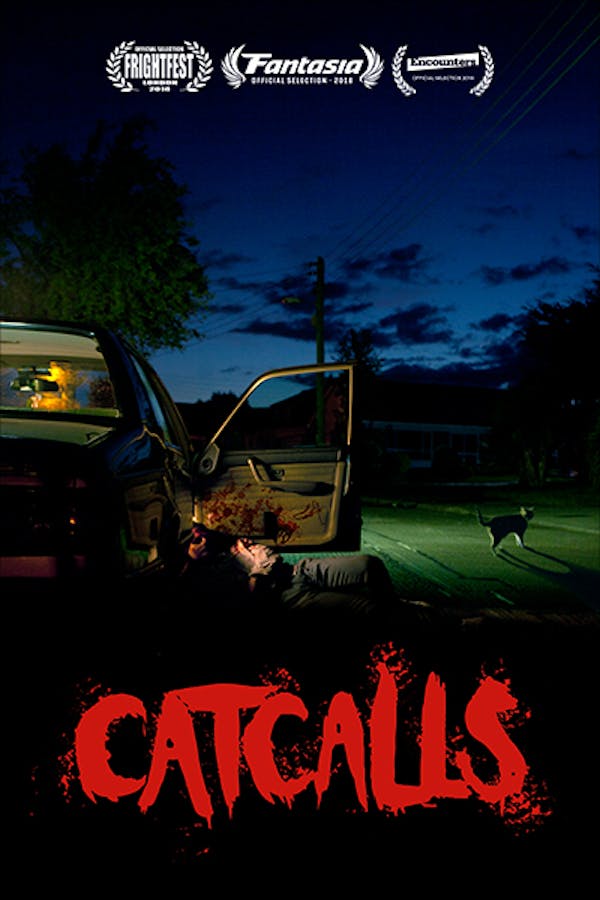 Catcalls
Directed by Kate Dolan
A man cruises around late at night looking for something. He pulls in to ask two young girls for directions - only to flash them to get a cheap thrill. Unfortunately, he has picked the wrong girls. They are also out hunting tonight and they will stop at nothing to get their kill.
A man cruises around looking for prey, unfortunately tonight he has picked the wrong girls.
Cast: Martin O'Sullivan, Cesca Saunders, Edel Murphy, Sarah Kinlen
Member Reviews
do well as a full length movie
Poor Jen, she didnt deserve that.
Cute short film, lacking in some areas while doing really well in others. I always love me some good revenge stuff
cute short, fun concept, doesn't over explain itself. could easily watch an 1 - 1 1/2 hour movie of some girlies butchering perverts <3