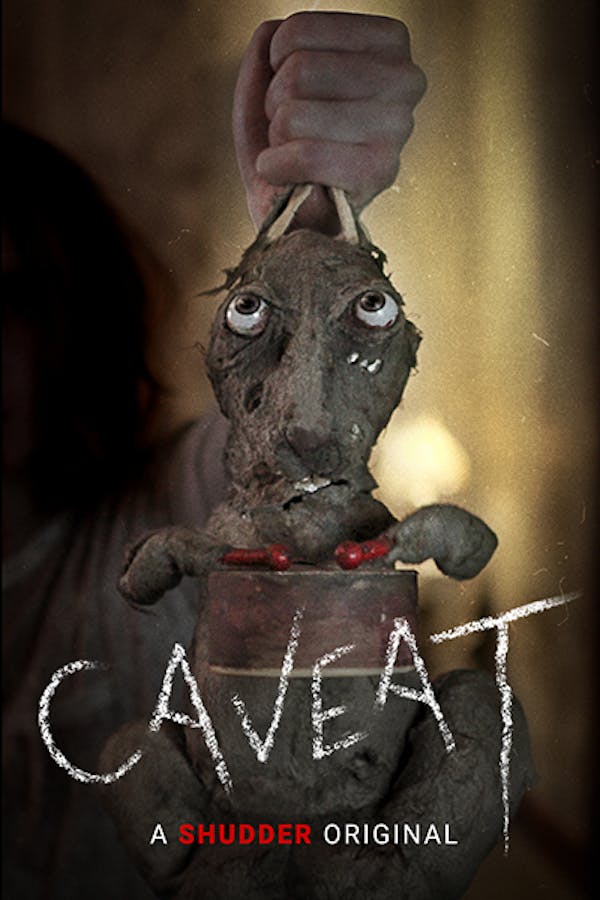 Caveat
Directed by Damian Mc Carthy
In an abandoned house on an isolated island, Isaac accepts a job looking after his landlord's niece, Olga. But there is a catch. He must wear a leather harness and chain that restricts his movements to certain rooms in order to protect Olga's extremely frail mental state. Once left alone, Isaac makes horrific discoveries in the house that trigger a deeply buried, traumatic memory. A SHUDDER ORIGINAL.
In an abandoned house on an isolated island, a lone drifter makes horrific discoveries. Discover a wholly original new vision of terror.
Cast: Jonathan French, Leila Sykes, Ben Caplan
Member Reviews
It was a very interesting and artistic film. There were several points of symbolism that I really enjoyed and think the subtle scares were very well done especially in comparison to modern paranormal cinema, this film did everything right. They didn't rely too heavy on jumpscares so if that's your thing then this might not be your cup of tea. People have complained about a lack of exposition and I see where they're coming from, but really what I think the writers were trying to accomplish was a method of leaving certain things to interpretation. One of the scariest things is uncertainty and this films accomplished that to a tee. Overall one of my favorite films that I've seen on this platform.
Movie had so much potential from the beginning and lost it halfway to the end
Decent but I got the ick when a grown man was being hunted by a teen girl
When you've been chained up / on an island, remember: / some bunny loves you.
Weird. Atmospheric. I loved it!