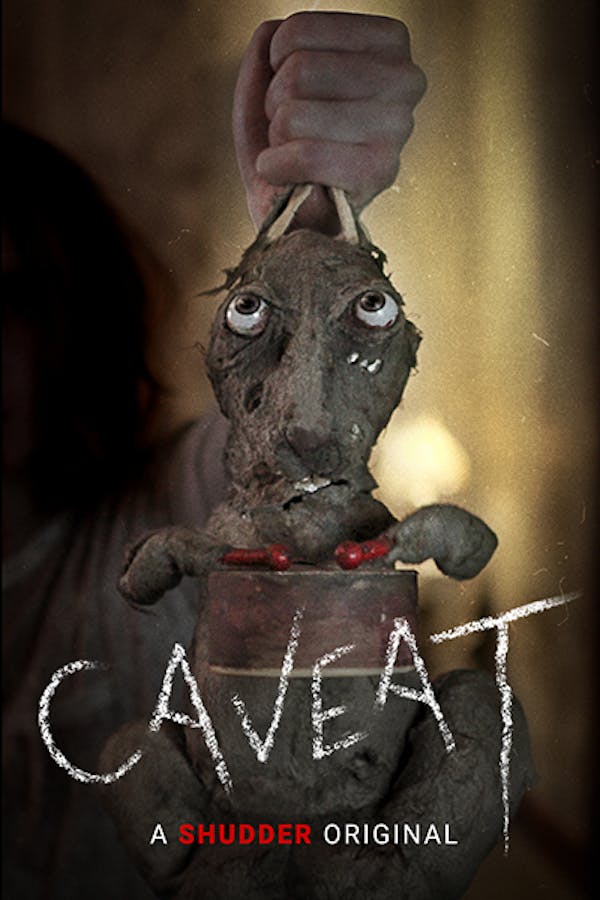 Caveat
Directed by Damian Mc Carthy
In an abandoned house on an isolated island, Isaac accepts a job looking after his landlord's niece, Olga. But there is a catch. He must wear a leather harness and chain that restricts his movements to certain rooms in order to protect Olga's extremely frail mental state. Once left alone, Isaac makes horrific discoveries in the house that trigger a deeply buried, traumatic memory. A SHUDDER ORIGINAL.
In an abandoned house on an isolated island, a lone drifter makes horrific discoveries. Discover a wholly original new vision of terror.
Cast: Jonathan French, Leila Sykes, Ben Caplan
Member Reviews
Slow and boring, offerd nothing to be genuinely afraid of but a teenage girl witu a crossbow. The plot is paper thin, the characterization is negligable at best, and the motivations are nonsensical. At no point are you given the feelijg that whatever is around the next corner might get you, and there's virtually no ambiguity of what that danger might be, or even if it could even be there or lurking in the shadows. This movie tries to make the atmosphere carry the scares, but seeing as how nothing within is even a possible threat, it falls flat on its face.
I liked the ending. The movie wasn't huge in jumpscares and didn't over show anything to keep an air of mystery.
So many people enjoyed this movie but it did nothing for me. The only thing remotely creepy was the little rabbit thing.
Hell yeah! Watch this shit!
I liked it, agree with five skulls