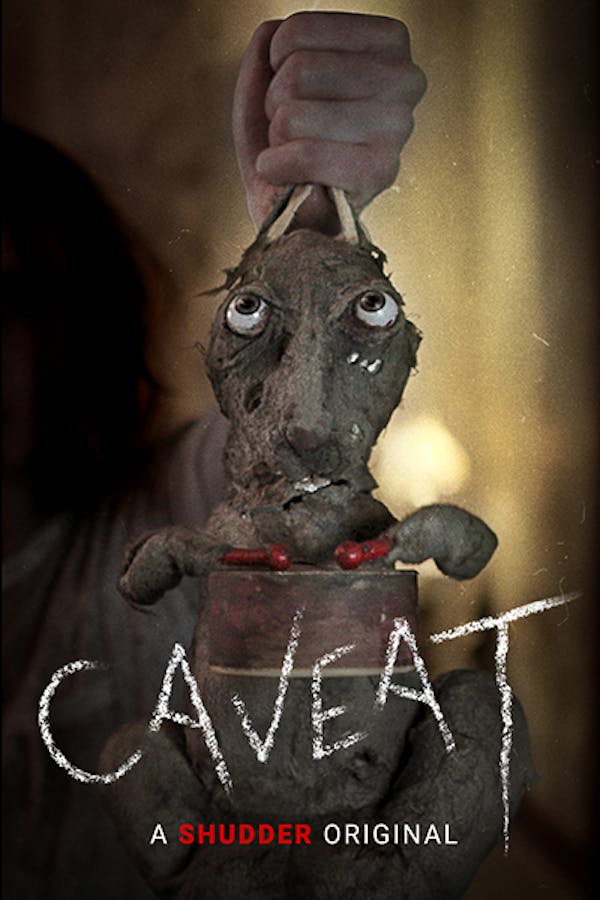 Caveat
Directed by Damian Mc Carthy
In an abandoned house on an isolated island, Isaac accepts a job looking after his landlord's niece, Olga. But there is a catch. He must wear a leather harness and chain that restricts his movements to certain rooms in order to protect Olga's extremely frail mental state. Once left alone, Isaac makes horrific discoveries in the house that trigger a deeply buried, traumatic memory. A SHUDDER ORIGINAL.
In an abandoned house on an isolated island, a lone drifter makes horrific discoveries. Discover a wholly original new vision of terror.
Cast: Jonathan French, Leila Sykes, Ben Caplan
Member Reviews
in my opinion its one of the best shudder originals. Great setting and atmosphere, acting is incredible. I've probably watched it 8 times and I still feel terrified watching it
Ok so what the actual fuck was that about? Idfk. Great cinematography, acting and direction. Despite being fairly indecipherable, it was absolutely engaging and fascinating. Four stars for the psychotic drumming rabbit.
The pacing and atmosphere was great, but it bothered me that the main character did nothing after being shot at with the crossbow the first time.
I dont understand how this man didn't just punch the girl in the face and leave like seriously HES AN ADULT AND SHES A CHILD....... great premise but executed very poorly,