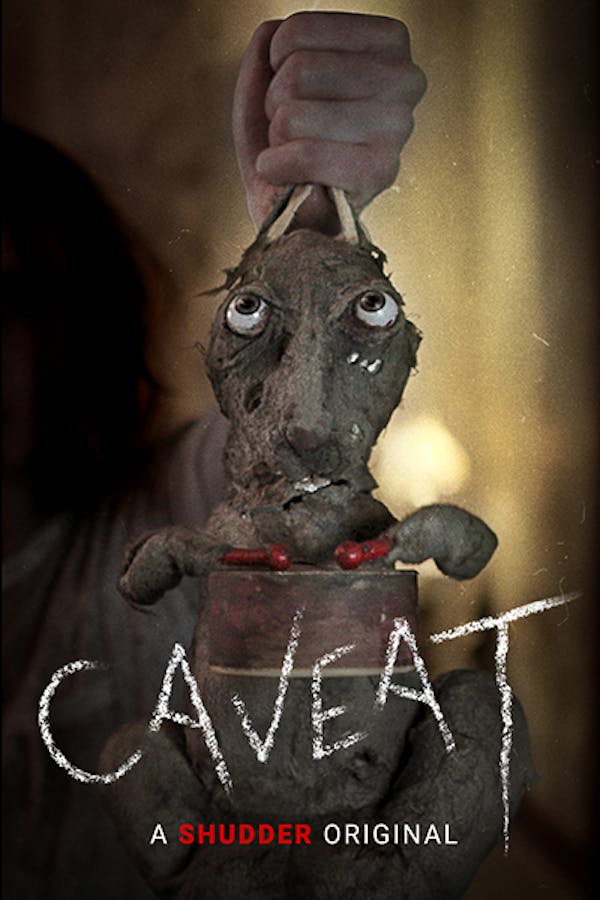 Caveat
Directed by Damian Mc Carthy
In an abandoned house on an isolated island, Isaac accepts a job looking after his landlord's niece, Olga. But there is a catch. He must wear a leather harness and chain that restricts his movements to certain rooms in order to protect Olga's extremely frail mental state. Once left alone, Isaac makes horrific discoveries in the house that trigger a deeply buried, traumatic memory. A SHUDDER ORIGINAL.
In an abandoned house on an isolated island, a lone drifter makes horrific discoveries. Discover a wholly original new vision of terror.
Cast: Jonathan French, Leila Sykes, Ben Caplan
Member Reviews
Nice atmosphere, very chilling
I have tried watching this twice now... boredom is on the menu ... i have not finished it yet...one day i will maybe. But not today lol
Thought it was going to be boring, was super slow to start with. The last 15 minutes gave me shivers. I definitely had trouble sleeping after that! Worth sticking it out just to get the scare at the end.
Middle of the road, at times extraordinary. Others incoherent or nonsensical. A hint of boredom at times, but others makes you feel spooked in a way most thrillers or horrors fail to. I feel it's worth a watch, and not a waste of time,
there are very few times I have been literally hiding behind my hands and pausing every 20 mins to take a breather and check the door is locked. Simply put, this is a fantastic example of less is more, a truly unique film in the way it feels and is designed from the ground up to give you nightmares, loved it!