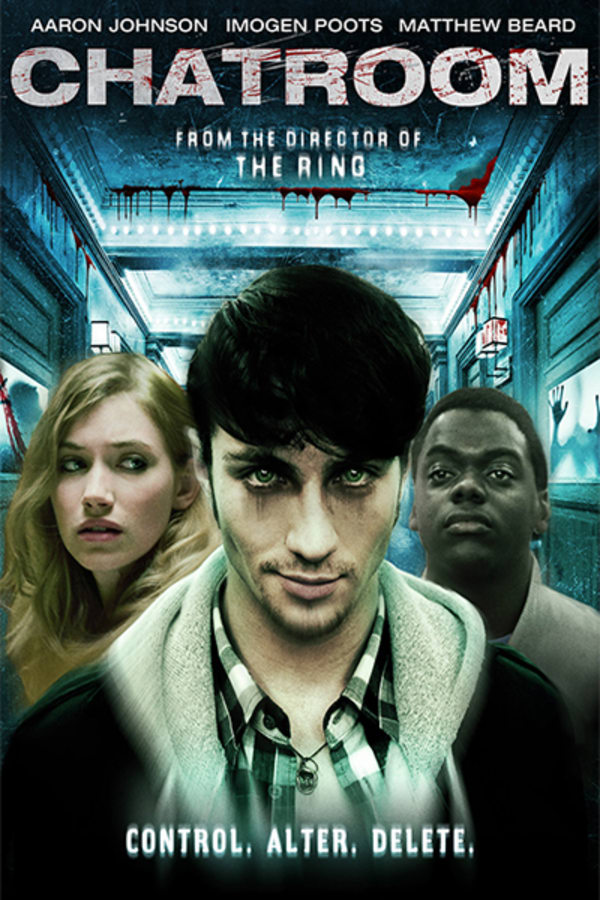 Chatroom
Directed by Hideo Nakata
William, a dark manipulative teen, opens an online chatroom where he meets Jim, Eva, Emily, and Mo. As they become friends in this fantastical cyber reality, William's charisma impresses the others and he gains influence over their lives. He targets Jim, who already suffers from depression, setting him into a path of self-destruction. As the other teens discover the truth about William, they must escape cyberspace and find Jim in the real world.
A manipulative teen gains influence over five strangers in an online chat.
Cast: Aaron Taylor-Johnson, Imogen Poots, Matthew Beard, Hannah Murray, Daniel Kaluuya
Member Reviews
Intriguing theme, but I feel I've seen it done better...
I wasn't expecting that. Not horror but very good.
I am a big Aaron Taylor Johnson fan, this is one of my favorites of his. Its not horror but it can really mess with you if you are not in the best mindset
I really enjoyed his movie!
I was unsure of this movie during the first few minutes, but i'm glad I watched it through the end. If you're in a certain type of mindset, please be weary.