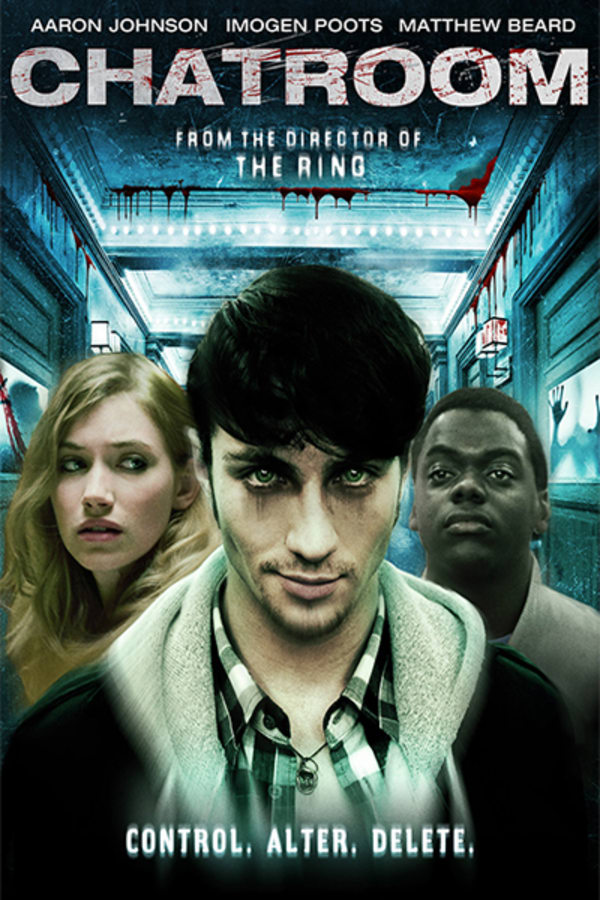 Chatroom
Directed by Hideo Nakata
William, a dark manipulative teen, opens an online chatroom where he meets Jim, Eva, Emily, and Mo. As they become friends in this fantastical cyber reality, William's charisma impresses the others and he gains influence over their lives. He targets Jim, who already suffers from depression, setting him into a path of self-destruction. As the other teens discover the truth about William, they must escape cyberspace and find Jim in the real world.
A manipulative teen gains influence over five strangers in an online chat.
Cast: Aaron Taylor-Johnson, Imogen Poots, Matthew Beard, Hannah Murray, Daniel Kaluuya
Member Reviews
I really do like this film. I watched it when it came out in 2011 and felt compelled to revisit it today. Although there are a sprinkling of cheesy teenybopper moments, this film gets dark and takes on the sensitive topics of teen suicide and online bullying. I would consider this more of a psychological thriller than a horror film. The last 30 minutes or so are pretty disturbing and suspenseful; the ending was satisfying enough. I thought the way they switched between real life and the virtual world was an interesting concept. Overall it's worth a watch if you're a thriller fan with some extra time on your hands. If you're here for gore or jump scares this isn't your film.
Cleverly executed and I don't think it romanticized suicide at all. Worth the watch
I hate movies that romanticize suicide. People who are mentally ill are drawn to it anyway. They don't need movies to make it seem exciting. There are better answers. If you are struggling, seek help.
I give it a five because I love how many people it confused.