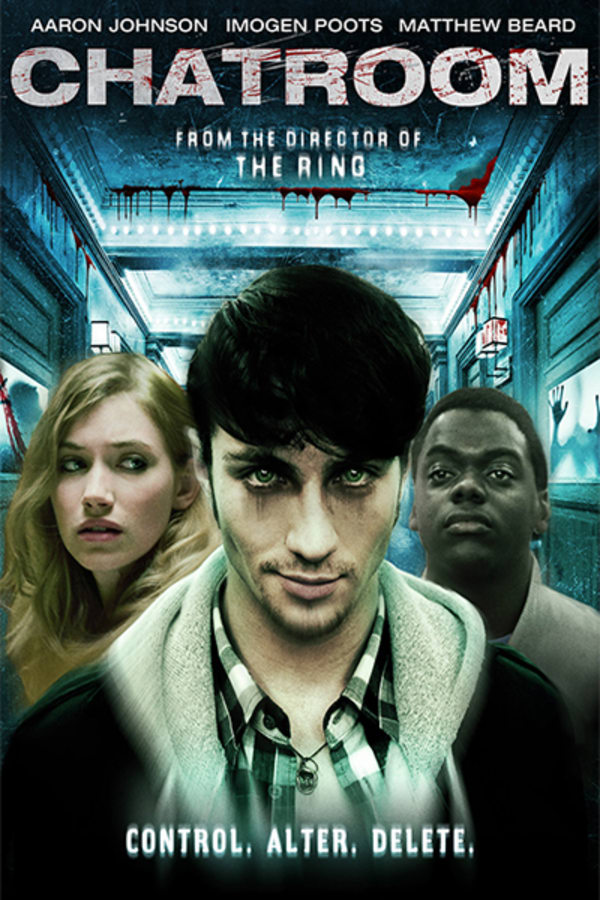 Chatroom
Directed by Hideo Nakata
William, a dark manipulative teen, opens an online chatroom where he meets Jim, Eva, Emily, and Mo. As they become friends in this fantastical cyber reality, William's charisma impresses the others and he gains influence over their lives. He targets Jim, who already suffers from depression, setting him into a path of self-destruction. As the other teens discover the truth about William, they must escape cyberspace and find Jim in the real world.
A manipulative teen gains influence over five strangers in an online chat.
Cast: Aaron Taylor-Johnson, Imogen Poots, Matthew Beard, Hannah Murray, Daniel Kaluuya
Member Reviews
Entertaining and creative movie. I enjoyed the subject matter of mental illnesses and how people influence each other on the web. Worth a watch!
It was well acted, at least by the main character and Jim, and the story was alright too. Still some vague details that could have been filled in. Solid 3.5-4/5.
I really like this movie. It's weird and creepy. Aaron Taylor-Johnson is great in it!