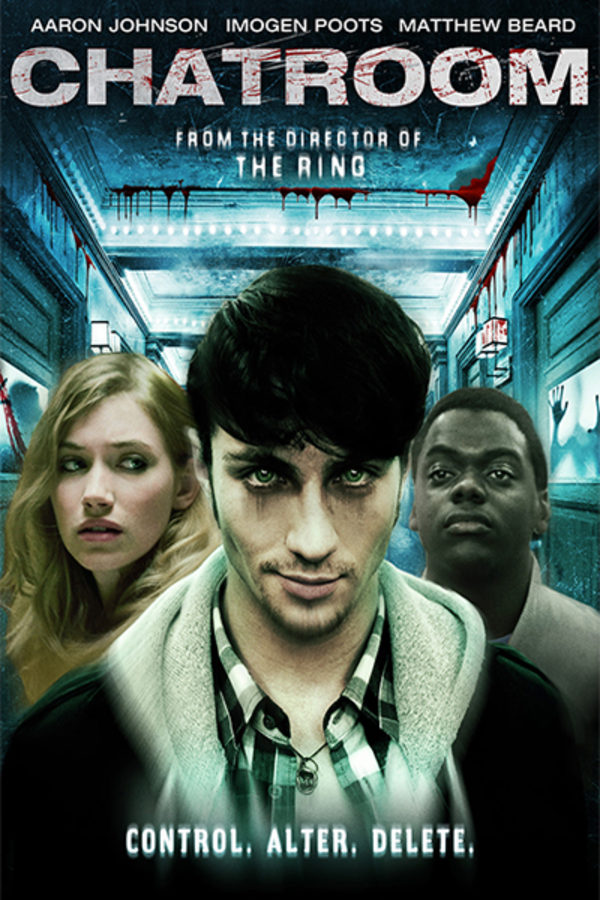 Chatroom
Directed by Hideo Nakata
William, a dark manipulative teen, opens an online chatroom where he meets Jim, Eva, Emily, and Mo. As they become friends in this fantastical cyber reality, William's charisma impresses the others and he gains influence over their lives. He targets Jim, who already suffers from depression, setting him into a path of self-destruction. As the other teens discover the truth about William, they must escape cyberspace and find Jim in the real world.
A manipulative teen gains influence over five strangers in an online chat.
Cast: Aaron Taylor-Johnson, Imogen Poots, Matthew Beard, Hannah Murray, Daniel Kaluuya
Member Reviews
A little confusing at times but over all a great movie. Good acting and play on emotion. Highly recommend if you enjoy internet theme horror.
Brilliant movie. Not horror, but disturbing at times. The plot is genius, but I can completely see how people may split 50/50 on it. You are either aware of the online world portrayed in the movie or you aren't, and that will have a huge influence on how this movie strikes you. I loved it.
I'm a big fan of the "internet horror" genre and I really liked the way the movie designated the online spaces vs. real life spaces. It also delved into some pretty heavy topics like mental illness, suicide, and pedophilia. It did feel a little slow and some of William's manipulations seemed a little too simplistic, at least as someone who grew up in online chat rooms similar to these and has seen some pretty crazy stuff. Worth a watch though, especially if you like movies about how online interactions affect real life.
surprisingly good, a lot my friends always mention this movie but never got around to watching it until now. I was hoping for a better ending but still a great movie. it's crazy to see some actors from game of thrones in this and Daniel Kaluuya from Get Out.
Wow. I am pleasantly surprised by this movie. Fucked up that shit like this happens all the damn time. The dark side of chat rooms. Definitely worth a watch.