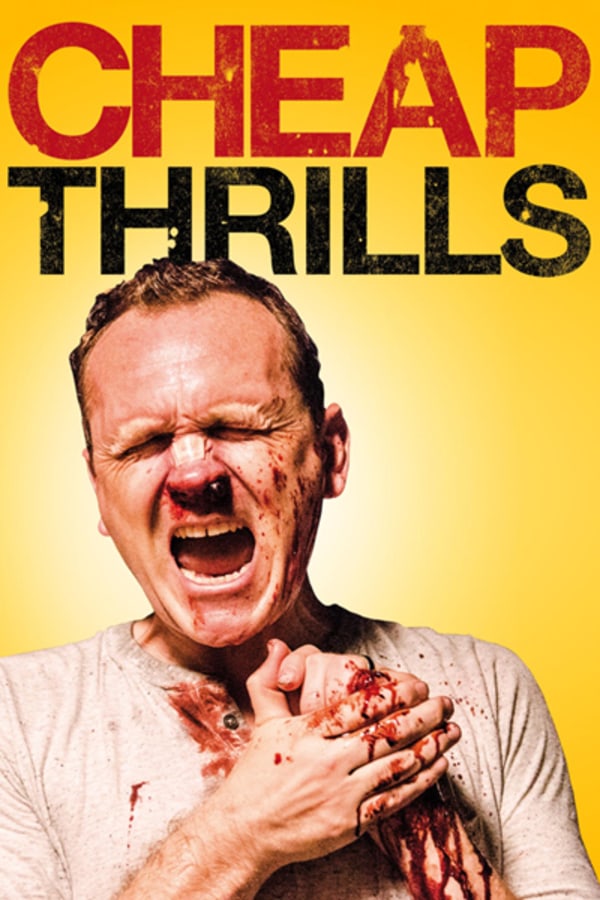 Cheap Thrills
Directed by E.L. Katz
After down-and-out family man Craig (Pat Healy, COMPLIANCE) simultaneously loses his job and is served an eviction notice, he runs into his long-lost deadbeat pal Vince (Ethan Embry, EMPIRE RECORDS) at a local dive bar. As the two drink their troubles away, they are lured by a couple celebrating a birthday (ANCHORMAN's David Koechner and THE INNKEEPER's Sara Paxton), who shell out obscene wads of cash to Craig and Vince in exchange for taking on harmless bets.The party continues to a strip club and eventually to the couple's home, where the cash payoffs increase wildly as the challenges become more outrageous, hilarious, illegal and even downright inhuman.
A darkly comic thriller, CHEAP THRILLS follows the one-night descent of two friends participating in a series of escalating paid dares to entertain a wealthy couple with a twisted sense of humor.
Cast: Pat Healy, Ethan Embry, Sara Paxton, David Koechner
Member Reviews
The amount of dark comedy boils over into hysteria. A bloody cruel look on social and economic desperation. It's brilliant minus a few fingers to count.
What would you do for a SHIT TON OF MONEY???
Loved this one! Surprise twist ending. Could watch this again and again.
Man didn't expect much at the beginning but this movie delivered. Anxiety-inducing tension from the get this is a great movie to have on the Shudder collection.