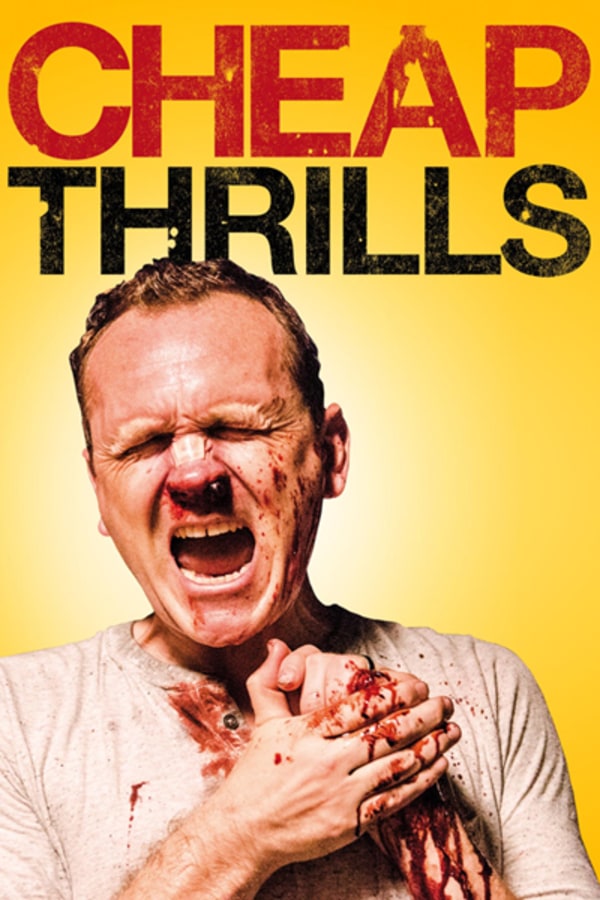 Cheap Thrills
Directed by E.L. Katz
After down-and-out family man Craig (Pat Healy, COMPLIANCE) simultaneously loses his job and is served an eviction notice, he runs into his long-lost deadbeat pal Vince (Ethan Embry, EMPIRE RECORDS) at a local dive bar. As the two drink their troubles away, they are lured by a couple celebrating a birthday (ANCHORMAN's David Koechner and THE INNKEEPER's Sara Paxton), who shell out obscene wads of cash to Craig and Vince in exchange for taking on harmless bets.The party continues to a strip club and eventually to the couple's home, where the cash payoffs increase wildly as the challenges become more outrageous, hilarious, illegal and even downright inhuman.
A darkly comic thriller, CHEAP THRILLS follows the one-night descent of two friends participating in a series of escalating paid dares to entertain a wealthy couple with a twisted sense of humor.
Cast: Pat Healy, Ethan Embry, Sara Paxton, David Koechner
Member Reviews
There has been a series of films like this recently, but here in Cheap Thrills, it's more grounded, guttural and emotionally raw. Whilst the film keeps you entertained through out, the actual content is far too sour with little else to balance-it out. A light sprinkle of humour might just have raised the film up from it's dreary outlook and cold ending.
pretty entertaining flick. worth the watch.
Highly recommend, high replay value
Pretty good, less fun than I expected though