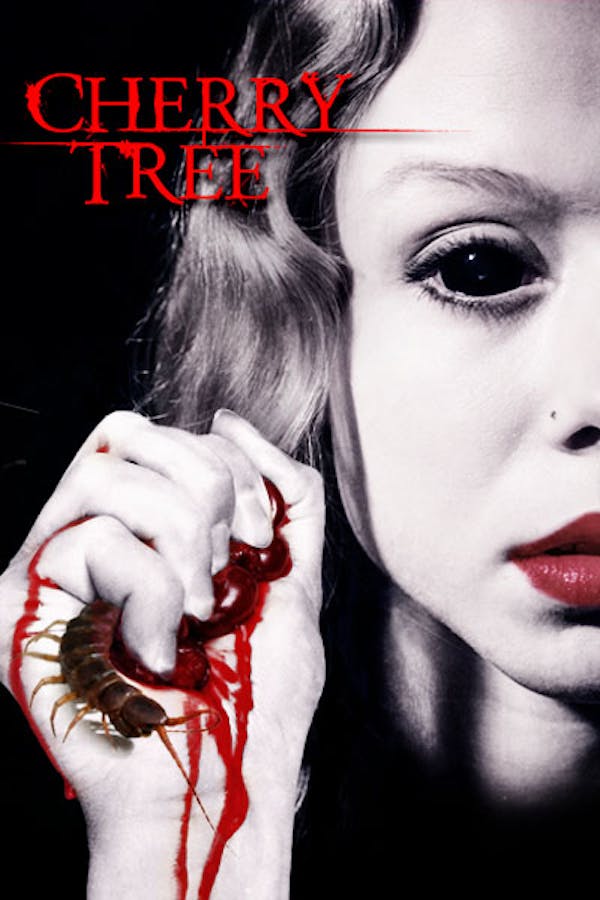 Cherry Tree
Directed by David Keating
A 15-year-old virgin makes a pact with a witches' coven in order to save her father's life in David Keating's follow-up to Shudder favorite WAKE WOOD. After learning dad's leukemia has advanced, Faith is stunned when her teacher approaches her with a devilish deal. If Faith gets pregnant and hands the baby over for a sacrifice, the sorceress will heal poor papa. But there's always a catch, and when Faith realizes what she's actually agreed to, the sweet deal goes sour very fast. Viewers with chilopodophobia (fear of centipedes), should skip to the next title. Trust us.
A 15-year-old makes a pact with a witches' coven to save her father's life.
Cast: Anna Walton, Naomi Battrick, Sam Hazeldine
Member Reviews
this movie was ok...i liked the makeup of the main witch after the sacrifice!
Such a cheesy movie, campy, and some gross effects. OKay if you like to have stuff playing in the background while you work or clean.
A low budget feature that has a lot of spirit, but it gets dragged down by the poorly developed plot line. A cool idea that didn't get fully drawn out. Strange ending that seems to counter the rest of the film's message.
when you are trying to sneak around clomping along is not the way to do it. it was a good movie.
SO. I liked it, mostly. Until that lame line and cheap jumpscare ending. The movie has some odd quality dips and was overall a basic, but mostly well-executed film. MOST of the effects were good, and there was a good setup. It was so close to being a 5 skull rating things got a little cheap near the end. The last line alone knocked this to a three. To sum it up. Worth a watch. But not much more.