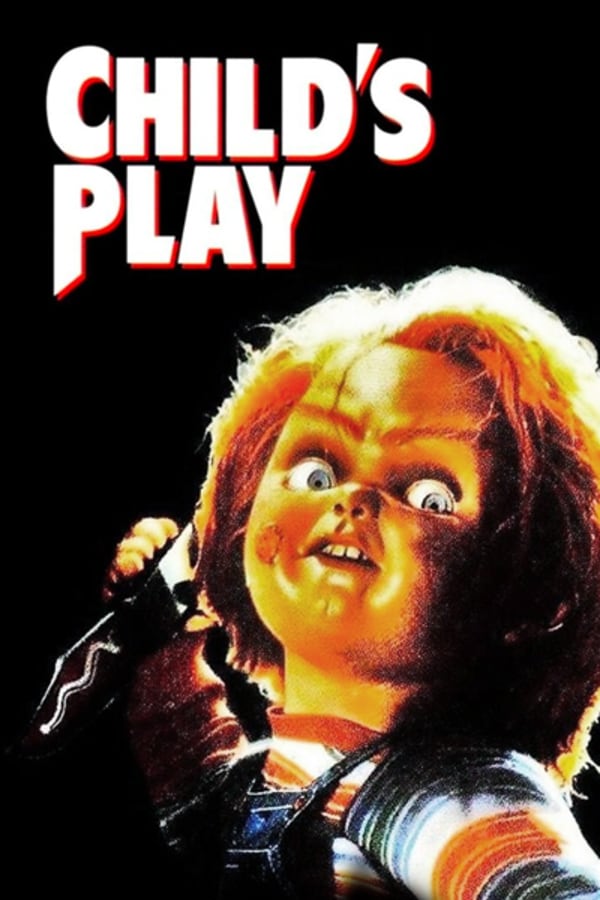 Child's Play
Directed by Tom Holland
When serial killer Charles Lee Ray is mortally wounded in a police shoot-out, he uses a voodoo spell to transfer his soul into Chucky, a "Good Guys" doll. Young Andy receives the doll as a birthday gift, and Chucky soon resumes his killing spree. However, Charles doesn't want to be trapped in the body of a doll forever. His only escape would be to transfer into the first human he revealed his true identity to... which places Andy in mortal danger.
The infamous Chucky skyrocketed to cult status in this clever thriller about an innocent looking doll inhabited by a killer's bloodthirsty soul.
Cast: Alex Vincent, Brad Dourif, Catherine Hicks, Chris Sarandon, Dinah Manoff
Member Reviews
It's come a long way, with some interesting developments over the last decade and a half, but this first one just didn't give a shit. No canon to adhere to means it's less "clever" and far less ambitious, but it does what it says on the tin. Direction serviceable, not auteur-like. Trash with a smile on its face and a song in its heart.
Always loved this movie it is a great watch.
It's a classic, and I loved it.. I remember as a kid, watching this being scared. But now as adult, loves it. It's killer doll, what possibility could go wrong? Trust your, kid if they are saying the dolls saying something... LOL Chucky is like My Buddy back then... But it's not... :)
Believe it or not I had never seen this movie until recently. I have never had an attraction to the allure of the Chucky doll but I decided one day I would give the first movie a try. I am so glad I did. This is a great original story with the foul mouth psycho killer doll. It is a bit dated but it does stand up and is very enjoyable to watch in 2020. I have not watched any of the sequels at this time and I don't know if I will but it's always great to watch the original of the series and see what made it special enough to have sequels.