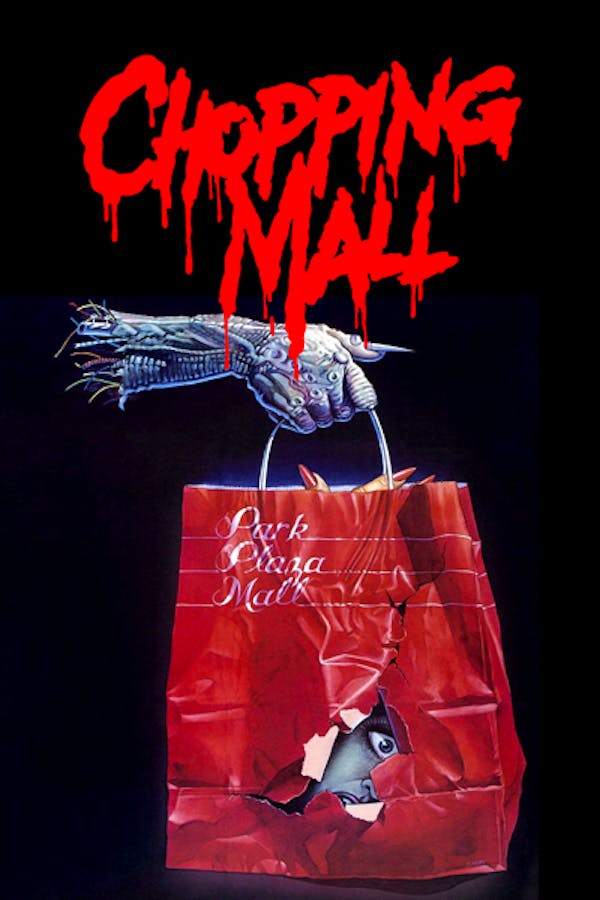 Chopping Mall
Directed by Jim Wynorski
A group of teenagers that work at the mall all get together for a late night party in one of the stores. When the mall goes on lockdown before they can get out, the robot security system malfunctions and goes on a killing spree. One by one, the three bots try to rid the mall of the "intruders." The only weapons the kids can use are the supplies in other stores. Or . . . if they can make it 'til morning when the mall reopens.
In this slasher favorite, eight teenagers are trapped in a high tech shopping mall, pursued by killbots.
Cast: Kelli Maroney, Tony O'Dell, Russell Todd, Karrie Emerson, Barbara Crampton
Member Reviews
I love it because it's super cheesy
Holy hell, didn't expect it to be this entertaining! So much fun!
It's stupid and I love it.
I own it seen it 3 years ago, not bad... not good. Tits and max.c.sheens that su.s it up.