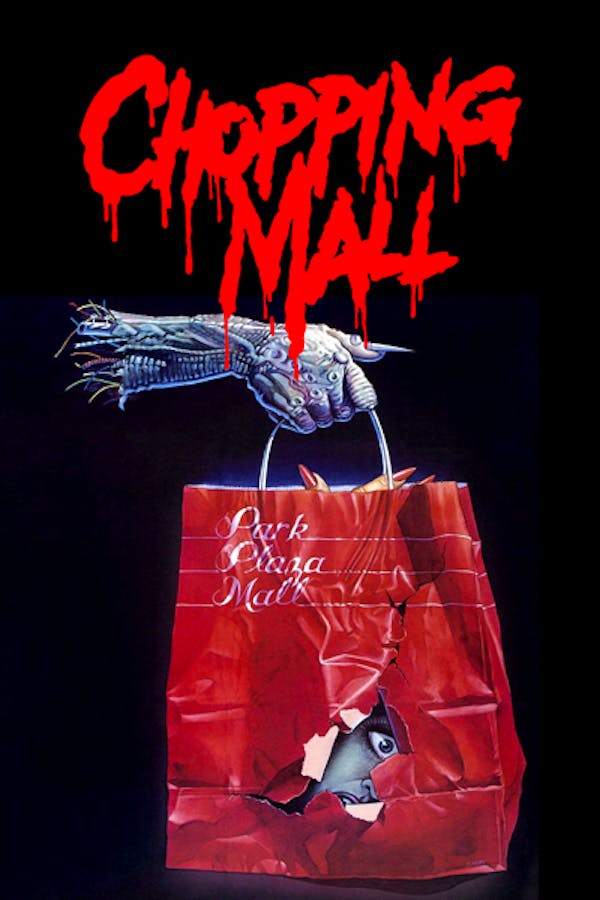 Chopping Mall
Directed by Jim Wynorski
A group of teenagers that work at the mall all get together for a late night party in one of the stores. When the mall goes on lockdown before they can get out, the robot security system malfunctions and goes on a killing spree. One by one, the three bots try to rid the mall of the "intruders." The only weapons the kids can use are the supplies in other stores. Or... if they can make it 'til morning when the mall reopens.
In this slasher favorite, eight teenagers are trapped in a high tech shopping mall, pursued by killbots.
Cast: Kelli Maroney, Tony O'Dell, Russell Todd, Karrie Emerson, Barbara Crampton
Member Reviews
Fun Action Scenes Scenes And Awesome Robots And Lazers Pink And Blue! And There Is A Slumber Party Massacre Film Poster In The Diner Scene
This was probably one of the most "80's" feeling movies I have seen yet on Shudder. A fun watch, but not something I would go out of my way to watch again.
Loved the movie it was funny in a dollar store robocop kind of way!! :)
Omg not scary at all but funny so funny I loved it. Typical 80s.