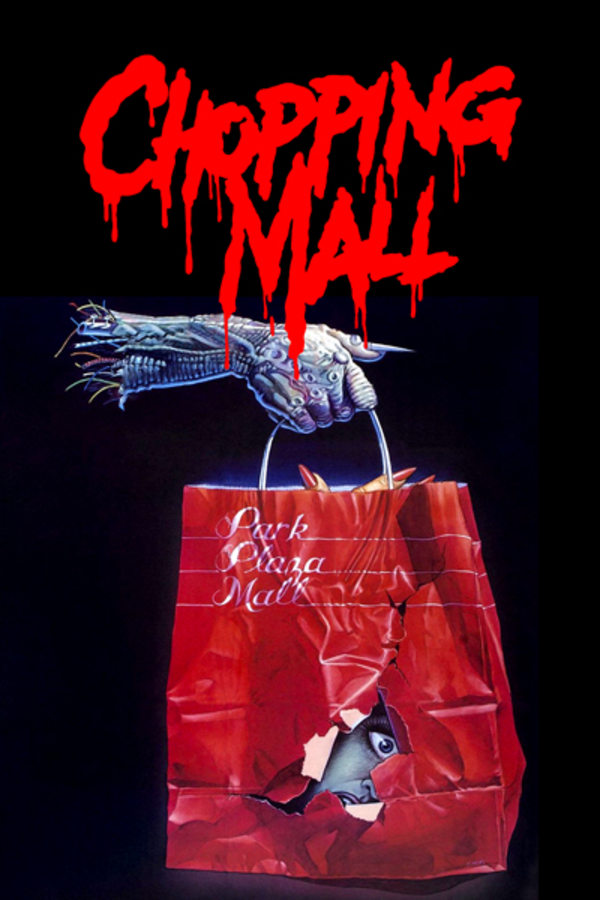 Chopping Mall
Directed by Jim Wynorski
A group of teenagers that work at the mall all get together for a late night party in one of the stores. When the mall goes on lockdown before they can get out, the robot security system malfunctions and goes on a killing spree. One by one, the three bots try to rid the mall of the "intruders." The only weapons the kids can use are the supplies in other stores. Or . . . if they can make it 'til morning when the mall reopens.
In this slasher favorite, eight teenagers are trapped in a high tech shopping mall, pursued by killbots.
Cast: Kelli Maroney, Tony O'Dell, Russell Todd, Karrie Emerson, Barbara Crampton
Member Reviews
Stuck in that unpleasant middle of "so bad, it's bad". I certainly wouldn't call it a slasher or even horror; it has much more in common with being a Terminator knock-off. There isn't even a very good justification for why the robots start killing. Just all-around disappointing with only one good kill and a lot of really bad ones.
As long as you go into this with low expectations and take it for the low budget 80s movie it is, you'll be thoroughly entertained.
this movie is the greatest everyone should watch it
I have watched this movie three times this year so obviously I enjoy it. What do I enjoy? The mall! The story is rather ridiculous but the footage of a mall in the 80s is so nostalgic it makes this movie stand out and an instant hit.