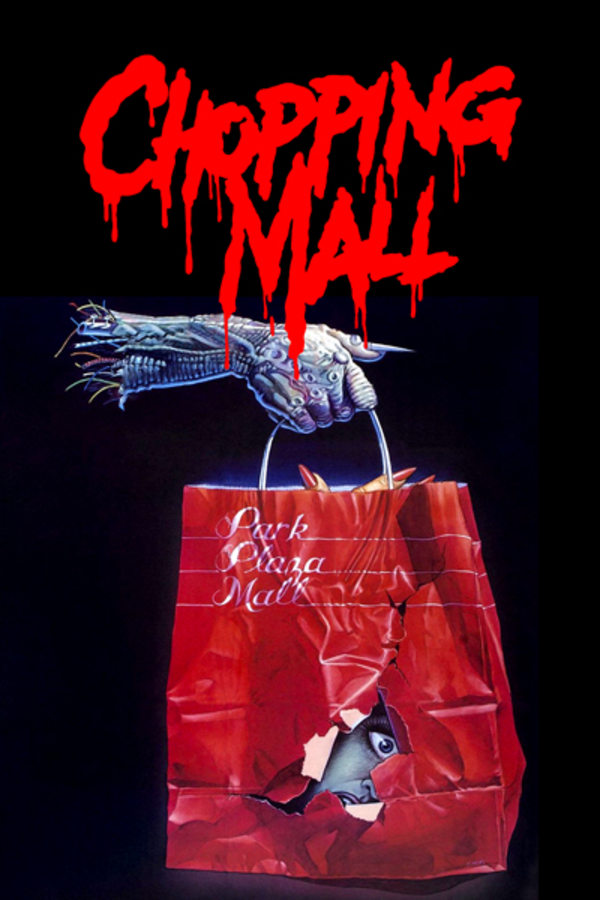 Chopping Mall
Directed by Jim Wynorski
A group of teenagers that work at the mall all get together for a late night party in one of the stores. When the mall goes on lockdown before they can get out, the robot security system malfunctions and goes on a killing spree. One by one, the three bots try to rid the mall of the "intruders." The only weapons the kids can use are the supplies in other stores. Or . . . if they can make it 'til morning when the mall reopens.
In this slasher favorite, eight teenagers are trapped in a high tech shopping mall, pursued by killbots.
Cast: Kelli Maroney, Tony O'Dell, Russell Todd, Karrie Emerson, Barbara Crampton
Member Reviews
sweet sweet silly B movie horror goodness. You can literally taste the hair spray. I digs it.
"Waitress, more butter." You know what you're getting into with an '80s B movie like this: cheesy-good one liners, gratuitous T&A, the final girl trope, and some decent synth pop soundtrack. Hold all these in the palm of your mind with a willing suspension of disbelief, and this is worth 70 minutes.
Horror/Comedy classic that's great to watch with a group. Cheesy, silly and has a Dick Miller cameo. What more do you want.
Rented it. Beyond ridiculous. Incoherent and loosely plotted. Been wanting to see this for thirty years and needn't have bothered. Best thing about it by far is the theme music.
The premise is so ridiculous that you can't help but love it. Most malls probably have thick metal doors that lock down the building until dawn as deadly robots roam the food court. That doesn't sound weird at all.