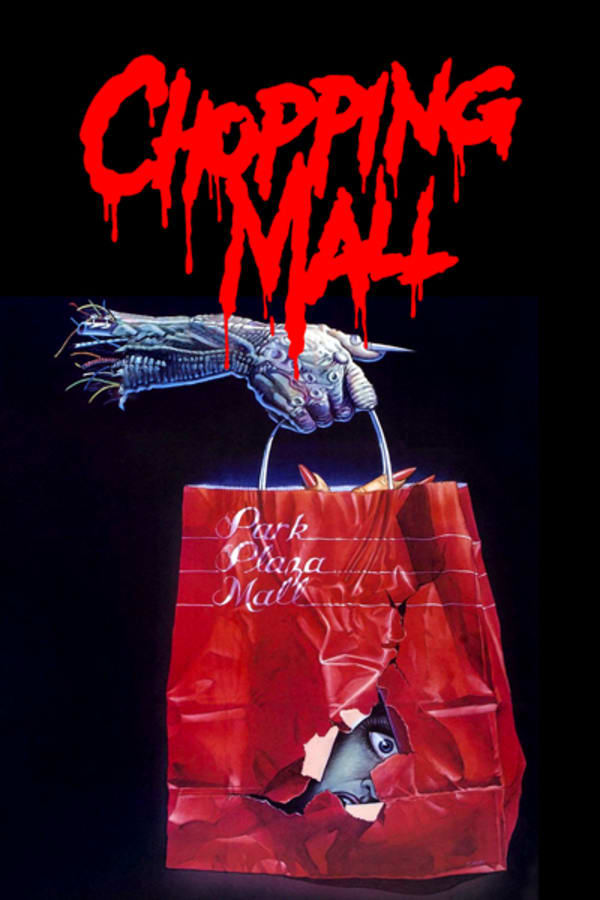 Chopping Mall
Directed by Jim Wynorski
A group of teenagers that work at the mall all get together for a late night party in one of the stores. When the mall goes on lockdown before they can get out, the robot security system malfunctions and goes on a killing spree. One by one, the three bots try to rid the mall of the "intruders." The only weapons the kids can use are the supplies in other stores. Or . . . if they can make it 'til morning when the mall reopens.
In this slasher favorite, eight teenagers are trapped in a high tech shopping mall, pursued by killbots.
Cast: Kelli Maroney, Tony O'Dell, Russell Todd, Karrie Emerson, Barbara Crampton
Member Reviews
cheesey and fun enough said
"This was - they knew - what is it called? They knew the future. It was premeditated. Idk. They knew what was goin to happen. They guessed it, how our malls are dying and how robots are ruling our security. We put too much trust in technology, and look what happens. You take the amber out of the mosquito, you get Jurassic Park, it's too much power than we should have."
Great movie exactly what you'd want from an 80's horror movie.
Glorious god awful 80s horror cheese. One liners and everything.