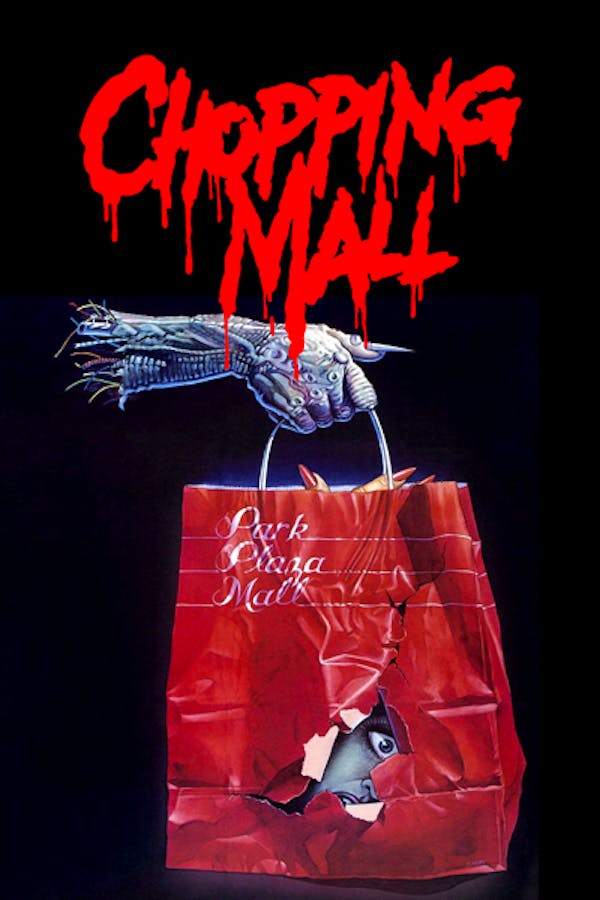 Chopping Mall
Directed by Jim Wynorski
A group of teenagers that work at the mall all get together for a late night party in one of the stores. When the mall goes on lockdown before they can get out, the robot security system malfunctions and goes on a killing spree. One by one, the three bots try to rid the mall of the "intruders." The only weapons the kids can use are the supplies in other stores. Or . . . if they can make it 'til morning when the mall reopens.
In this slasher favorite, eight teenagers are trapped in a high tech shopping mall, pursued by killbots.
Cast: Kelli Maroney, Tony O'Dell, Russell Todd, Karrie Emerson, Barbara Crampton
Member Reviews
It's exactly what you'd expect from a movie called, "Chopping Mall" and I mean that in the best way possible haha Very entertaining and cheesy! I loved it
Cheese is dripping, and its a good thing. An excellent bad movie. Prob lived off the coatails of Terminator. Quick watch, no prolonged wastes of time.
Surprisingly good and charming.
Pretty standard robot stuff, total Terminator rip off minus the time travel, with the nearly exact same score. Fun movie though, great as far as 80s cheesy horror goes.