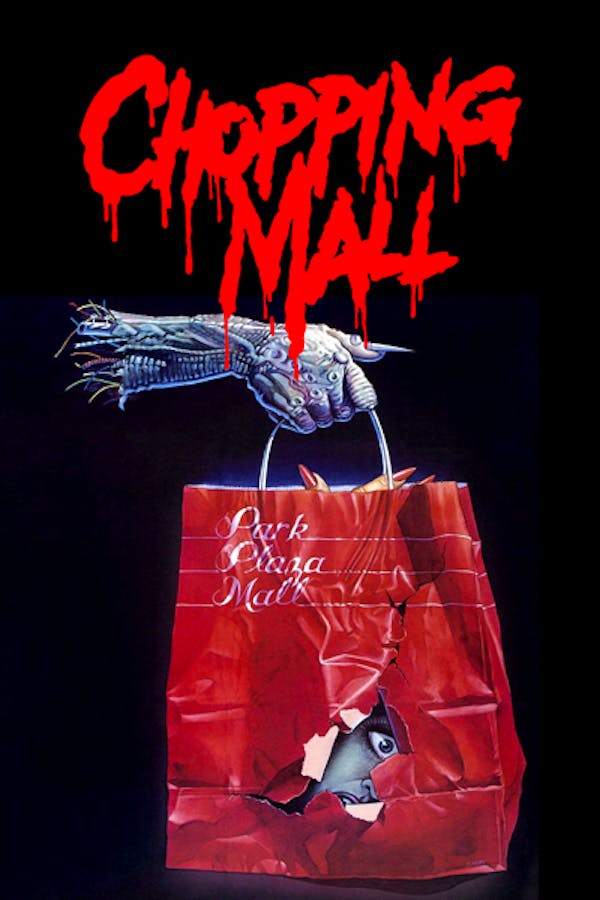 Chopping Mall
Directed by Jim Wynorski
A group of teenagers that work at the mall all get together for a late night party in one of the stores. When the mall goes on lockdown before they can get out, the robot security system malfunctions and goes on a killing spree. One by one, the three bots try to rid the mall of the "intruders." The only weapons the kids can use are the supplies in other stores. Or . . . if they can make it 'til morning when the mall reopens.
In this slasher favorite, eight teenagers are trapped in a high tech shopping mall, pursued by killbots.
Cast: Kelli Maroney, Tony O'Dell, Russell Todd, Karrie Emerson, Barbara Crampton
Member Reviews
So totally 80's but still held down a good plot with characters I rooted for. Even though I was rooting for the robots too. Also the robots all look like Alpha 5 from power rangers.
Fun movie. Very cheesy. Great soundtrack. Really brought me back to the 80's.
Classic Dalek problem without the "Exterminate" chant...just dorkier looking. Killbots indeed. Seriously cheesy and totally 80's, well worth the watch but not the best the decade had to offer--both Maroney and Crampton went on to do better work elsewhere. For a movie set in a mall there are so many missed creative opportunities. The poster for the movie is completely misleading by the way.
Cheesy good fun, only one major plot hole.
SO 80S SO 80S SO 80S IM HAVING A HEART ATTACK