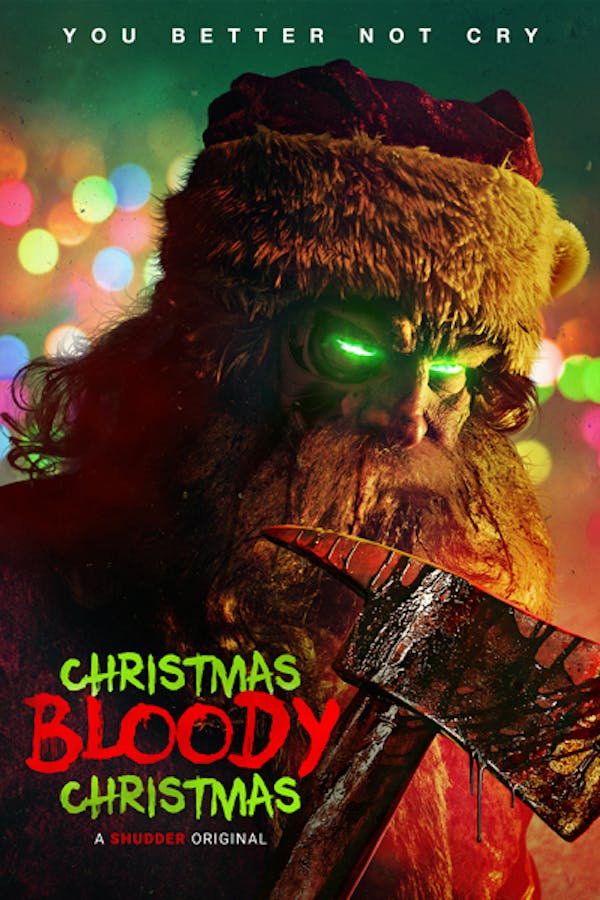 Christmas Bloody Christmas
Directed by Joe Begos
It's Christmas Eve and Tori just wants to get drunk and party, but when a local toy store's robotic Santa Claus goes haywire and begins a rampant killing spree through her small town, she's forced into a battle for survival. A SHUDDER ORIGINAL
A local toy store's robotic Santa Clause goes haywire and begins a rampant killing spree through a small town.
Cast: Riley Dandy, Sam Delich, Jonah Ray Rodrigues, Dora Madison, Jeff Daniel Phillips, Abraham Benrubi
Member Reviews
I wish I could give this one ZERO skulls, because I don't think it deserves even one. Totally hated the "dialogue" -- it sounded like some loser pre-teens trying to act all "cool" by inserting the F word as many times as possible in each sentence. I could go on and on but this is about as much time as I want to spare on this.
This movie was such a disappointment. I'm writing this review a little late, and I honestly remember very little. I watched it not too long ago, and if that doesn't say something, I don't know what else does. Expected Silent Night Deadly Night, but instead got The Terminator. Absolutely no story, just random violence for no reason. Lighting throughout the entire movie is terrible, and the acting is mediocre. Do not recommend
I liked the story a lot, but whatever low-budget camera they used ruined it for me. Otherwise, I would have given it 5 skulls!
This movie was excellent and I'm giving it a 5 star rating. It kept me on guessing & on the edge of my seat.