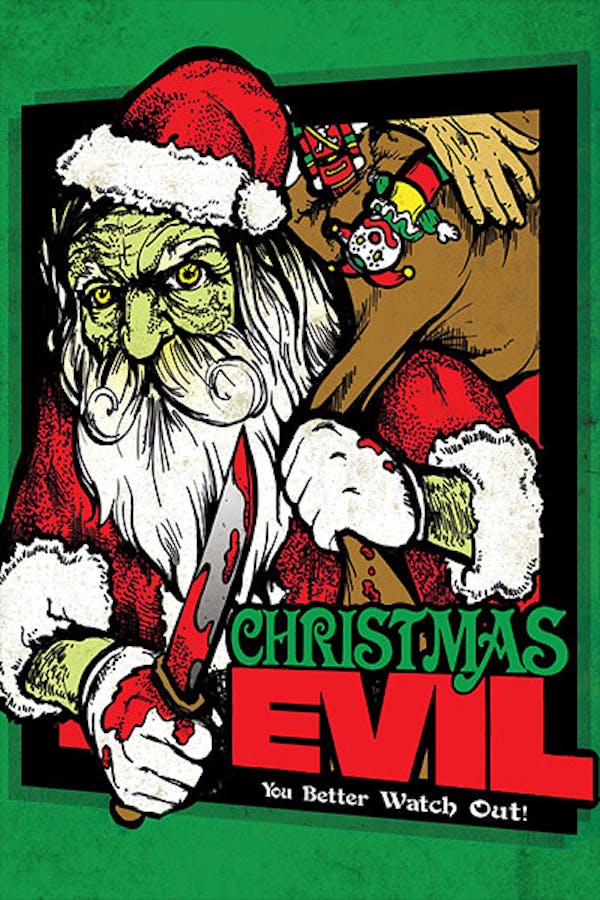 Christmas Evil
Directed by Lewis Jackson
A man obsessed with Santa Claus snaps and goes on a yuletide killing spree in this utterly deranged Christmas horror fable that John Waters called "the greatest Christmas movie of all time." Harry is a schmuck and both kids and adults treat him like garbage. But they wouldn't be so mean if they knew he was keeping track of them on his "naughty list." After Harry's nut gets cracked, he starts delivering deadly justice to bad boys and girls - leading to a jaw-dropping finale you won't see coming. A perverse and hilarious antidote to the holiday season. Contains strong language, sexual scenes, violence and gore.
A man obsessed with Santa Claus snaps and goes on a yuletide killing spree.
Cast: Brandon Maggart, Jeffrey DeMunn, Dianne Hull
Member Reviews
One of my favorite holiday horrors. Fiona Apple's dad carries the movie well; he's convincingly unhinged but also a sympathetic character. There's no way to describe this one. You just gotta see it.
Way creepier darker and twisted than I imagined it would be, serves as a great character study of a mans descent into delusions. Has a touch of comedy if this is your type of humor, if john waters recommend it you know your in for a weird wild ride . Ending was a bit much but what do you expect from a campy Christmas horror.
One of the best Christmas horror movies out there.
The descent into madness is what makes this movie good. This pacing is a little slow and feels drawn out at points.
I love this movie, but it's definitely not for everyone. It's slow, random, and weird, but for me it works. Bonus points for the lead character being portrayed by Fiona Apple's dad.