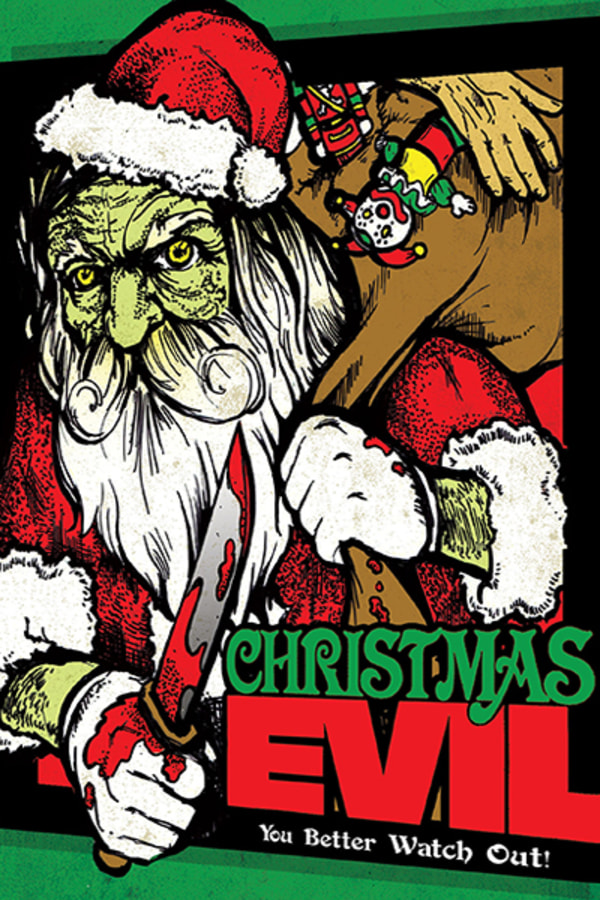 Christmas Evil
Directed by Lewis Jackson
A man obsessed with Santa Claus snaps and goes on a yuletide killing spree in this utterly deranged Christmas horror fable that John Waters called "the greatest Christmas movie of all time." Harry is a schmuck and both kids and adults treat him like garbage. But they wouldn't be so mean if they knew he was keeping track of them on his "naughty list." After Harry's nut gets cracked, he starts delivering deadly justice to bad boys and girls - leading to a jaw-dropping finale you won't see coming. A perverse and hilarious antidote to the holiday season. Contains strong language, sexual scenes, violence and gore.
A man obsessed with Santa Claus snaps and goes on a yuletide killing spree.
Cast: Brandon Maggart, Jeffrey DeMunn, Dianne Hull
Member Reviews
It's about what we signed up for, an average B movie, nothing special. I kinda liked it but not the type of movie I would watch again and again.
So much hype on this when I finally got around to see this nearly fell asleep.so booorrinng ridiculously slow the story wasn't really that good either . for the length of time should had been some crazy scenes ,anything with a bang to make it entertaining .i rather just re watch silent night deadly night or don't open till Christmas if I'm going oldies Christmas horror . A hundred times more entertaining then this.
Not too bad for an older movie. I enjoyed watching someone slowly slip into madness.
Very enjoyable. Good acting and synth music. It captured the dark cold of winter. My favorite part was the late punch!
Really well made. Ultimately doesn't pay off but the ending is pretty WTF.