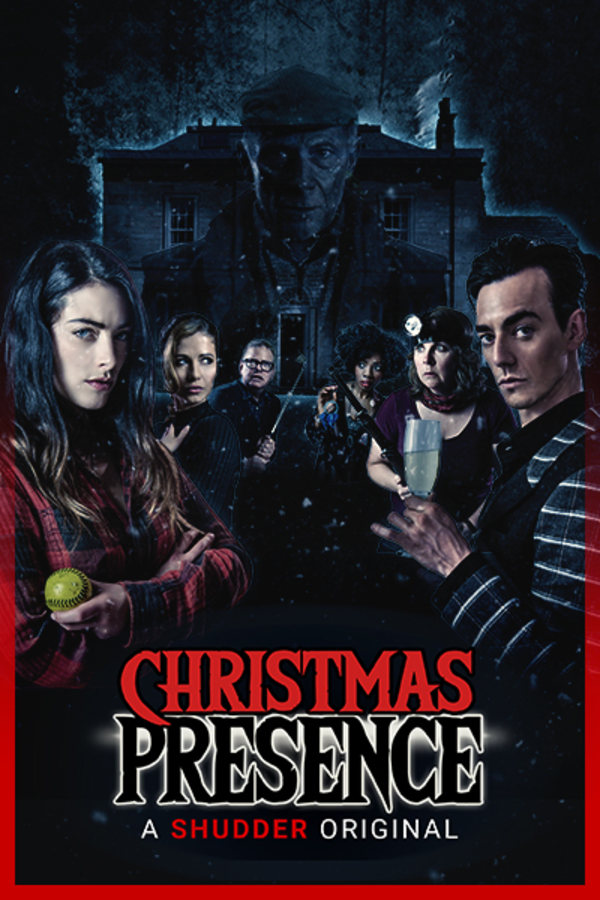 Christmas Presence
Directed by James Edward Cook
A group of friends gather for the Holiday season in a remote lodge, but plans go awry when someone goes missing and the truth is disclosed. Christmas quickly turns to chaos and a bloody nightmare ensues in this eerie yuletide terror. A SHUDDER ORIGINAL.
A Friendsmas quickly turns to chaos and a bloody nightmare ensues.
Cast: Charlotte Atkinson, Elsie Bennett, Lorna Brown
Member Reviews
Not bad..But I wouldn't watch again..So I give only 3 stars.
It was good. The casting was odd but otherwise a smart twist.
This is an abject failure as a shoestring-budget production, as an attempt to tell a story, and no matter how well-adjusted you may be to watching movie-trainwrecks, NOTHING can justify the release of this disaster into the public. I have been a Shudder subscriber since pretty much their first weeks as an official streaming service, and I used to hold this company in high regard due to the quality of the sparse but exclusive content they had in those early days. BUT NOW I FEEL AS THOUGH A SHUDDER DRUGGED ME, REMOVED A KIDNEY, STOLE MY DOG, BLEW UP MY CAR, AND LEFT ME TO WAKE UP IN AN ICE BATH OF CONFUSION & BETRAYAL This was NOT what I signed up for, Shudder. Keep your part of the deal going or don't be surprised when subscription numbers decline, fast. You guys have done so well in the past, but in the last year or so it feels like half of these "exclusives" are either not exclusive at all (in which case most are pretty great & can be watched elsewhere) or in cases such as this where your endorsement/approval is stamped on it, making it even more disturbing that someone at the company actually saw this movie and said, "Yeah let's upload it to our site, it's not bad enough to make our loyal customers question our ability to provide watchable horror content." If you haven't already done so, FIRE THAT PERSON. If left employed, I weep for future of your company. Don't say you weren't given honest feedback...