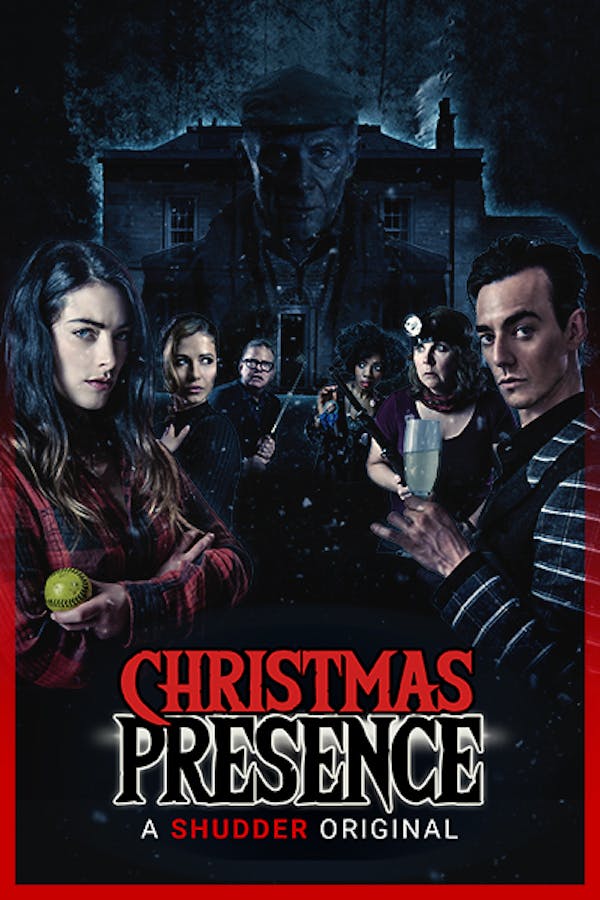 Christmas Presence
Directed by James Edward Cook
A group of friends gather for the Holiday season in a remote lodge, but plans go awry when someone goes missing and the truth is disclosed. Christmas quickly turns to chaos and a bloody nightmare ensues in this eerie yuletide terror. A SHUDDER ORIGINAL.
A Friendsmas quickly turns to chaos and a bloody nightmare ensues.
Cast: Charlotte Atkinson, Elsie Bennett, Lorna Brown
Member Reviews
The only reason I finished this one is because it was background noise while setting up our tree. Nothing original. Wasn't very funny. Boring throughout. Awful characters.
Shudder should be ashamed to have this transphobic mess as a Shudder original. Even if you could set aside the rampant transphobia and homophobia throughout the script, its a dull, uninspired, sloppy, mess of a movie. The only redeaming factor is some of the jokes are funny. The color grading, audio design, and visual effects are bad even by B hirror standards. Skip this disaster.
Why would any of these people be friends with each other? They are all pretty much horrible.
Liked the final girl. But the movie didn't know what it wanted to be. 2 skullz