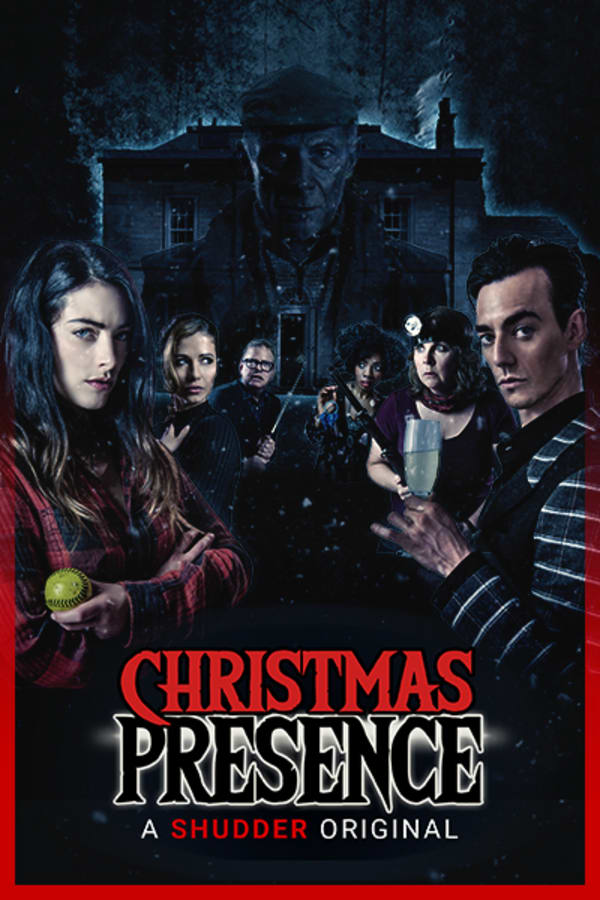 Christmas Presence
Directed by James Edward Cook
A group of friends gather for the Holiday season in a remote lodge, but plans go awry when someone goes missing and the truth is disclosed. Christmas quickly turns to chaos and a bloody nightmare ensues in this eerie yuletide terror. A SHUDDER ORIGINAL.
A Friendsmas quickly turns to chaos and a bloody nightmare ensues.
Cast: Charlotte Atkinson, Elsie Bennett, Lorna Brown
Member Reviews
Looooooong on time, short on fun. Strong cast but the script and pacing were sub-par and slow. Too many go-nowhere threads. I struggled to get to the ending and was slapped with a punny ending that breaks the 4th wall...my mistake!
Minor plot device spoilers below: High production value, great acting, bad writing. The characters were so very poorly written I almost tuned out at the arrival to the house. The underwear thing? Horrible. It had them tied up for...? It went no where. So much potential, which makes it even worse. Giving it a 2 because the acting was actually good and it was beautifully shot.
Beautifully made, nice concept; friendmas gone wrong. There's a great build-up of awkardness that turns into fun as great parties do. I like the horror bits too even though it's VERY tame. I just wished for a little something more in the end.
I think i fell asleep during this one. Not even sure what was killing who. Damnit shudder originals, be better.