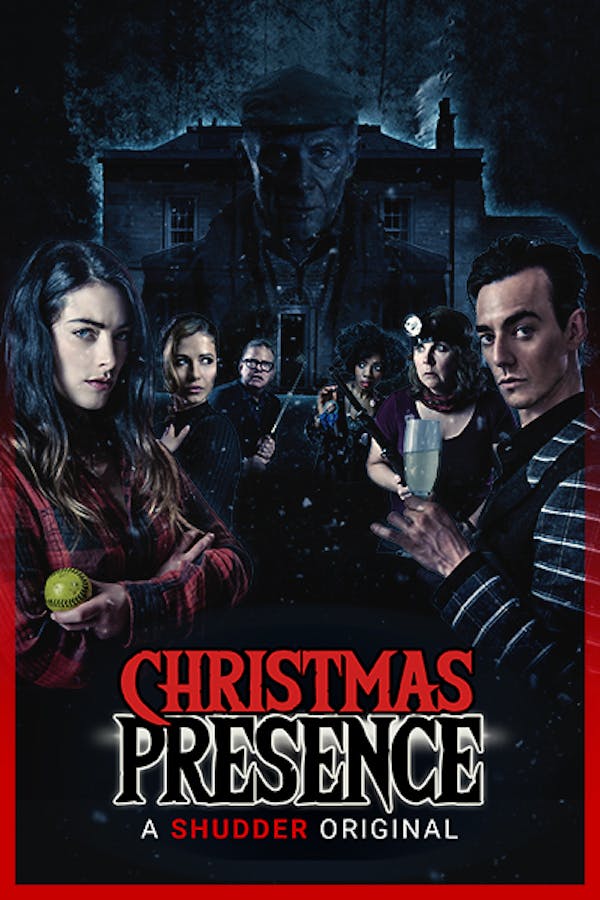 Christmas Presence
Directed by James Edward Cook
A group of friends gather for the Holiday season in a remote lodge, but plans go awry when someone goes missing and the truth is disclosed. Christmas quickly turns to chaos and a bloody nightmare ensues in this eerie yuletide terror. A SHUDDER ORIGINAL.
A Friendsmas quickly turns to chaos and a bloody nightmare ensues.
Cast: Charlotte Atkinson, Elsie Bennett, Lorna Brown
Member Reviews
I would give this a 3.5. It starts out fine — you get to know and like the characters a bit, and understand that they have back stories and inter-relationships — but once Hugo dies it all goes downhill from there. The deaths are cheeseball (choking on buttons?) and laughable (a collapsing bed?). The end gets dark again, but there's so much in the middle that could have been some better, including the levitating table cliche. Yikes! I did like the main character though...
I liked it. It's slow, but it's a short film and I kinda loved the characters- Jo is the best obviously. I liked where they went with it and what they were trying to do. Go in with no expectations and you'll enjoy this movie.
It's not terrible but it's pretty slow