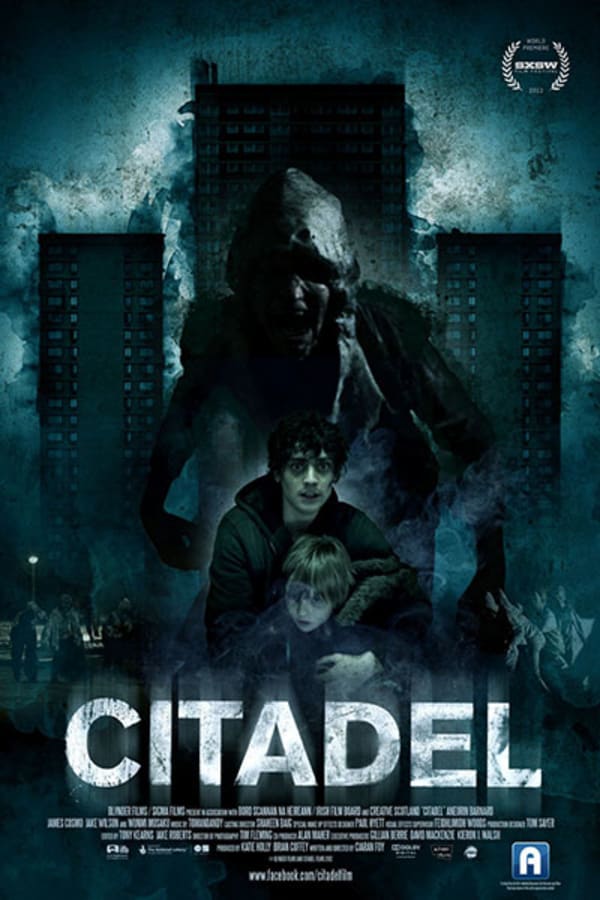 Citadel
Directed by Ciaran Foy
An agoraphobic man enlists a renegade priest to save his daughter from an evil gang of feral children who attacked his wife. Urged to pity the impoverished youngsters by a social worker, Tommy (the wonderful Aneurin Barnard) turns instead to the priest (James Cosmo of GAME OF THRONES) who believes the killer kiddies are demons who need to be exterminated. Roger Ebert hit the nail on the head when he called CITADEL, "a horrifying thriller painted on a small and very dark canvas." It's an intensely disturbing film sure to keep you from falling asleep tonight.
An agoraphobic man enlists a renegade priest to save his daughter from an evil gang.
Cast: Aneurin Barnard, James Cosmo, Ian Hanmore
Member Reviews
Great movie definitely would recommend!!! 10/10
This was awesome! Fear of fatherhood, fear of children, fear of priests, fear of mold, fear of poverty, fear of trash, fear of infection, fear of loss, fear of needles, fear of abandoned buildings. I remember becoming a dad and being terrified that I wouldn't be able to protect this new life, provide for this new life. Would I be able to get my stuff together and actually give this new baby stability.? That type of anxiety this movie illustrates very well. The hero getting past his fear and embracing his role was something we all have to do when we get a kid. I liked how they couldn't see you if you did not fear them. Good little morality tale. Well shot and acted. Loved the priest and him being a mirror of the young dad. The biggest scare was what was going down in the basement. Oh, and the scene in the tunnels, with the kids blocking the path. So good. The whole ride was a real pleasure. Maybe a double feature with The Brood.
i absolutely love this movie. rhe atmosphere... the acting...the drama...those freakish black eyed kids and the way the movie was written.