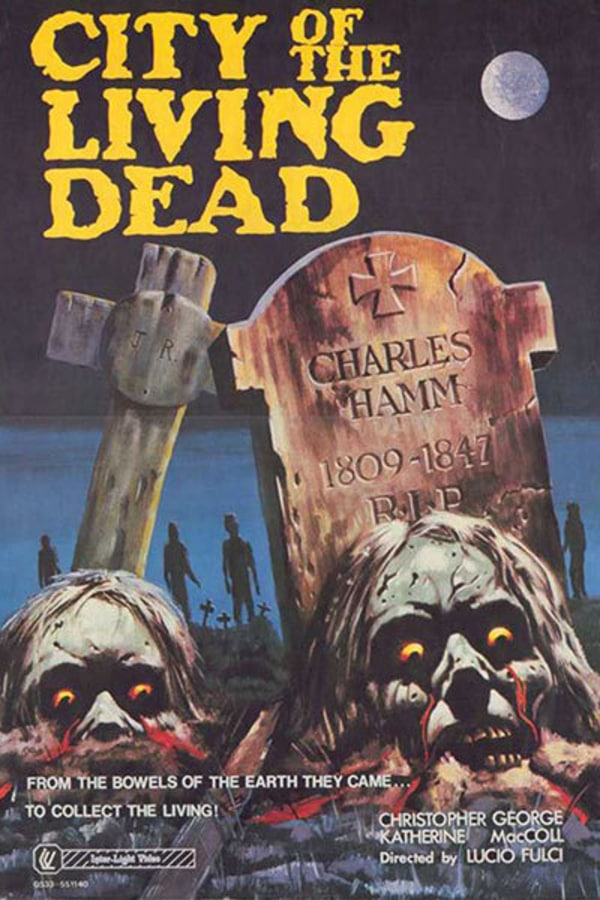 City of the Living Dead
Directed by Lucio Fulci
A reporter and a psychic try to close the gates of hell before zombies invade Earth in the first of Italian gore maestro Lucio Fulci's "Gates of Hell" trilogy. After a priest guarding the gates dies, Mary and Peter learn that his death created the opportunity for the dead to rise in only a few days. Soon enough, gruesome things start happening - including the film's most famous sequence where a female victim literally pukes her guts out. If George Romero's living dead films are too tame for you, Fulci's films should satisfy all your creepy cravings. Contains violence and gore.
A reporter and a psychic try to close the gates of hell before zombies invade Earth.
Cast: Christopher George, Catriona MacColl, Carlo De Mejo, Giovanni Lombardo Radice
Member Reviews
Possibly one of the best movie on Shudder right now. The kills are the very original and gruesome! I can't believe it was made in 1980. A Classic!!!
My all time favorite Fulci movie!
i love Italian horror..especially the classics. and fulci is a legend. if you don't like films like this...then stick with the sissy Hollywood horror
There are not enough words in existence to describe how much I loathe this awful movie. When you think it can't get any stupider it surprises you. No one tries to fight back even though all it apparently takes is a stab to the gut to stop a zombie . Zombies teleport. Knowing they are on borrowed time the characters leave the cemetery to go sit down in a house and run their mouths only to have to come back to the cemetery later which causes them to be too late. The ending was pure stupidity as well. Completely overrated. Do yourself a favor and watch Zombi instead. The only good thing about this trash heap is the music.
Love that Frizzi soundtrack. This is a classic no doubt about it.