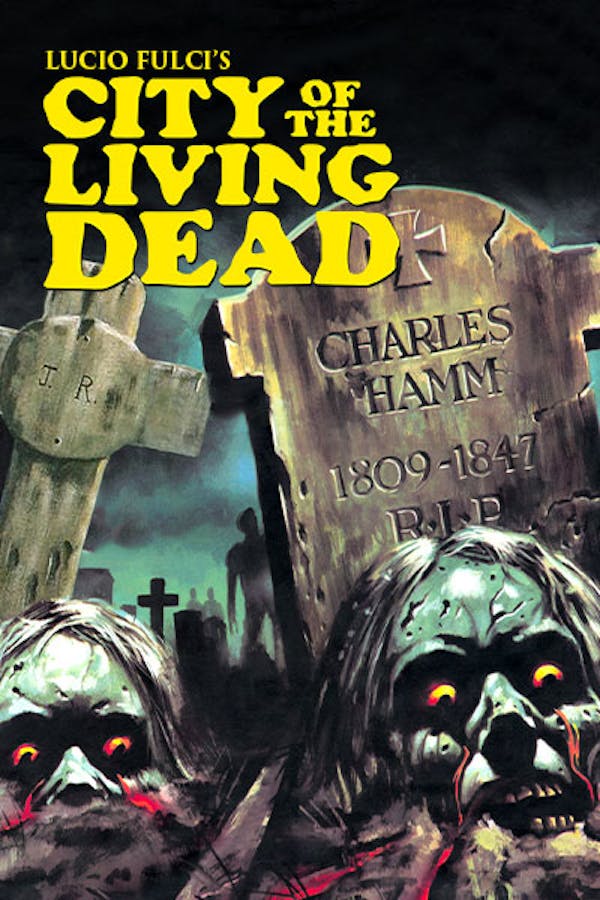 City of the Living Dead
Directed by Lucio Fulci
A reporter and a psychic try to close the gates of hell before zombies invade Earth in the first of Italian gore maestro Lucio Fulci's "Gates of Hell" trilogy. After a priest guarding the gates dies, Mary and Peter learn that his death created the opportunity for the dead to rise in only a few days. Soon enough, gruesome things start happening - including the film's most famous sequence where a female victim literally pukes her guts out. If George Romero's living dead films are too tame for you, Fulci's films should satisfy all your creepy cravings. Contains violence and gore.
A reporter and a psychic try to close the gates of hell before zombies invade Earth.
Cast: Christopher George, Catriona MacColl, Carlo De Mejo, Giovanni Lombardo Radice
Member Reviews
Absolute masterpiece, and criminally underrated.
One of my favorite films of Fulci's. It's a film that will break its own rules to scare you. Imagine Deadites but on a mass scale and they aren't laughing and you get something pretty close to the drama on display. Also Dunwich for the Lovecraft references, and some truly nail biting scenes.
The zombies' strengths: teleportation, telekinesis (of innards), skull-crushing Weaknesses: Crucifix to the crotch
This was a very weird film that I couldn't help but like. Its plot was all over the place and I felt like there were several non-sequiturs. It seemed to jump from moment to moment like an anthology movie. However, for most of the movie, it manages to carry somewhat of an ominous tone with help from the score and the long shots. The acting was hit or miss, and the dialogue was more expository than I'd like. The gore was amazing and well done. I'm looking forward to the other two movies.
A bit too formulaic and too heavy on the melodrama.