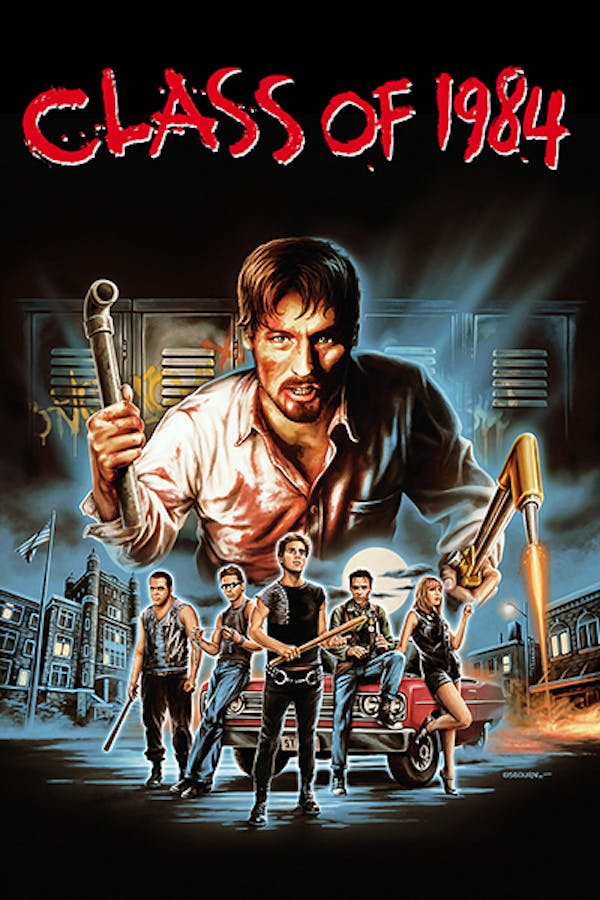 Class of 1984
Directed by Mark L. Lester
An idealistic and naive music teacher has moved into a new community with his pregnant wife, only to find his new job is an academic abyss. Appalled by the crime-infested school, Norris soon crosses paths with its teenage kingpin, the shrewd and sadistic Peter Stegman. With Norris setting his sights on reforming Stegman and the young punk declaring war on his teacher, the duo is on a collision course for a fateful showdown.
A new teacher at a troubled inner-city high school soon ends up clashing with the delinquent leader of a punk posse that runs the school.
Cast: Perry King, Merrie Lynn Ross, Timothy Van Patten
Member Reviews
It's "The substitute" meets "Death Wish"... it dragged some and the acting by some are horrid, but it's fun. And the final showdown is worth the wait.
This was an excellent movie from the eightees - had to rewatch because it scared the hell out of me the first time. Watching it now, it seems that the acting could have been better but certainly an entertaining watch. Love the ending - way to go Mr. Norris!!
Not really a good movie, the plot builds up very slowly and quite often makes you feel why the characters are so useless. Would expect something more like Charles Bronson. 3/5.
Superb 80's exploitation flick.