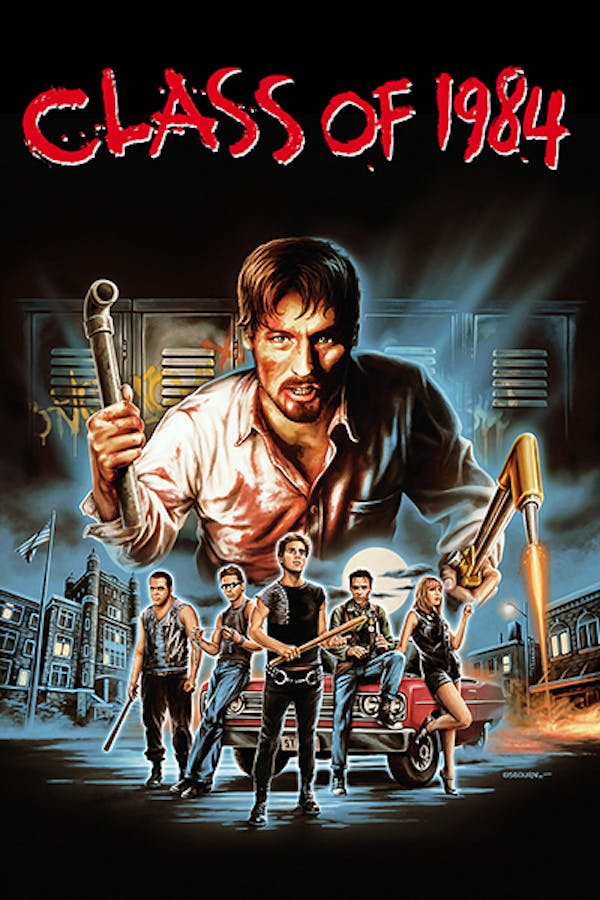 Class of 1984
Directed by Mark L. Lester
An idealistic and naive music teacher has moved into a new community with his pregnant wife, only to find his new job is an academic abyss. Appalled by the crime-infested school, Norris soon crosses paths with its teenage kingpin, the shrewd and sadistic Peter Stegman. With Norris setting his sights on reforming Stegman and the young punk declaring war on his teacher, the duo is on a collision course for a fateful showdown.
A new teacher at a troubled inner-city high school soon ends up clashing with the delinquent leader of a punk posse that runs the school.
Cast: Perry King, Merrie Lynn Ross, Timothy Van Patten
Member Reviews
I love that Those Animals got what they Deserved in the end.
I absolute love the 80s, but this is not a good 80s movie. It has the worst music I think I have ever heard. I give it three skulls just for being 80s. It's bad, but better than the trash that comes out in 2020.
Great documentary, pretty shocking stuff.