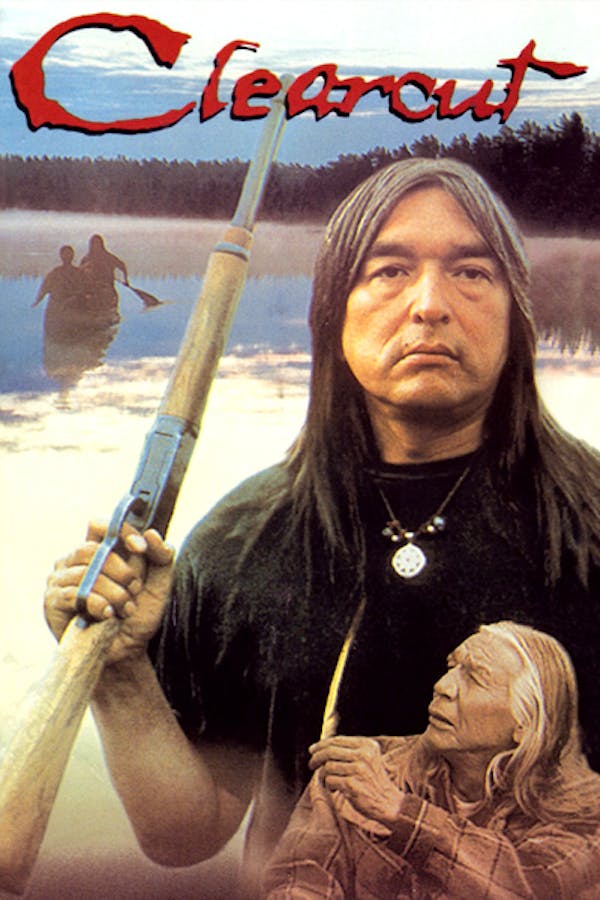 Clearcut
Directed by Ryszard Bugajski
A white lawyer arrives at a remote area in Northern Ontario to defend Indigenous activists who are blocking a logging company's clearcut of old growth on their land. A pacifist by nature, and perceiving himself as sympathetic to Indigenous concerns, he finds his values shaken when he is paired with an angry, rogue Indigenous activist named Arthur - played by one of Canada's most towering and beloved actors, Graham Greene - who insists on kidnapping the head of the logging company to take him deep into the forest - where he hopes to teach him the price of his destruction.
A white lawyer finds his values shaken when he is paired with an angry Indigenous activist who insists on kidnapping the head of a logging company to teach him the price of his destruction.
Cast: Ron Lea, Graham Greene, Michael Hogan, Floyd 'Red Crow' Westerman, Tia Smith
Member Reviews
Well, hardly a horror or scary movie. However as a Native I have to say this hardly began to scratch the surface of the wrongs Natives have suffered since contact with Whites. I live in USA and can say that this country is the only country that has been stolen and its inhabitants have been hunted, tortured, and systematicly being forced out existence. It continues even today, but this is not the place for that conversation. On a lighter note, the film did have a few native humor and the scene where the layer was getting ready to enter the sweatlodge, I kept saying, "watch out, he is gonna get DOCTORED!". So seeing him at the waters edge, I busted up laughing. All in all, was a good movie, but would have liked to see more of what happened after they returned. Hoping it open peoples eyes to what is happening. The only scene that really bothered me was the moose.
After being on shudder for a few years I never question "Why is this on Shudder" rather, I thank the good people for exposing us to different takes on horror. This film is one of a kind. A brutal journey of understanding
Great movie. It shows horrible events, but it's not really a horror.
Absolutely LOVE this movie!!! Graham Greene has always been one of my favorite actors... This one is also EXCEPTIONAL!!! 💀💀💀💀💀 FOR SURE!!! 👍👍👍🌍
Great directing, great writing, great acting. Graham Greene, in particular, is Hannibal Lecter levels of scary. If you're used to seeing him as a good-natured, sleepy-eyed nice-guy, this'll be especially eye-opening.