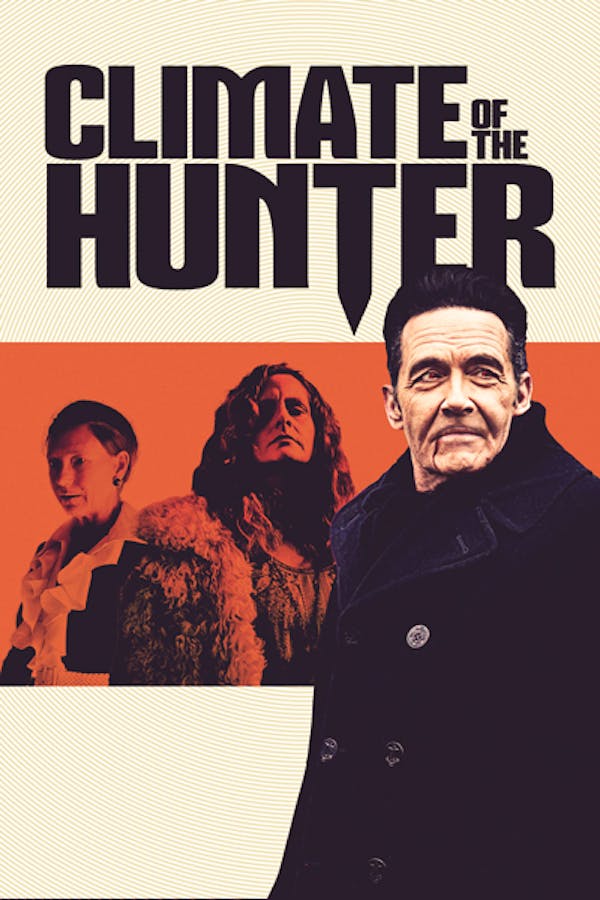 Climate of the Hunter
Directed by Mickey Reece
Two sisters come to a remote house to reconnect with Wesley after twenty years. One is recently divorced, and the other is a workaholic in Washington, D.C., while Wesley lives in Paris dealing with a wife recently struck with a fatal disease. When the three come together for dinner it has all the makings of a lovely adult melodrama about loneliness, and the desire to connect and share our lives with someone… but we must add to the mix one otherworldly piece of information: Wesley could be a vampire.
Two sisters vie for the affections of a man who may or may not be a vampire.
Cast: Ginger Gilmartin, Mary Buss, Ben Hall, Jacob Ryan Snovel
Member Reviews
well, I made it more than halfway through, but started to get bored after the third dinner, listening to these insufferable wretches D: It has sort of a Twin Peaks vibe. Some interesting visuals here and there and the costuming is solid, but the pace is very monotonous and after a while you feel trapped...like a visit home when you live a ways from your parents. The storytelling just isn't interesting...feels like a soap opera that you watch week after week and barely anything happens in each episode so you have to watch for decades to see the vague plots resolve :/ Maybe I will watch the rest another time, but not with any expectation of it going anywhere fascinating. The best character is the "pothead" local...he is pretty funny...and the son is pretty good. The scenes with them are pretty entertaining...so maybe if they are part of the final act it won't be as annoying as I think it is to watch the rest. For now, I'll give 3 skulls to assume the rest of the movie is as good as I can imagine it being...otherwise it is closer to 2 skulls. Not something I would recommend
Basically a bizarre improv soap opera. I don't think it worked as a cohesive story, but it was fascinating to watch. More than other movies, it felt a bit more like what a real vampire experience would be: a super boring eccentric relative.
lol...what the fuck just happened?
Gave it one additional skull for being plucky!