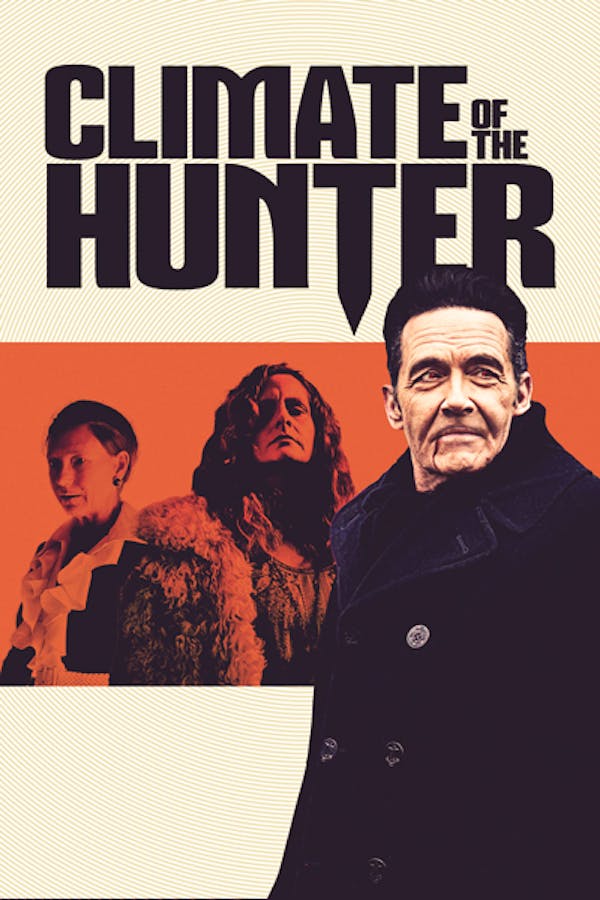 Climate of the Hunter
Directed by Mickey Reece
Two sisters come to a remote house to reconnect with Wesley after twenty years. One is recently divorced, and the other is a workaholic in Washington, D.C., while Wesley lives in Paris dealing with a wife recently struck with a fatal disease. When the three come together for dinner it has all the makings of a lovely adult melodrama about loneliness, and the desire to connect and share our lives with someone… but we must add to the mix one otherworldly piece of information: Wesley could be a vampire.
Two sisters vie for the affections of a man who may or may not be a vampire.
Cast: Ginger Gilmartin, Mary Buss, Ben Hall, Jacob Ryan Snovel
Member Reviews
Though I've known the name Mickey Reece for a few years, this is my first time to enjoy his work. And enjoy it I did. A lot of the negative reviews seem to be unaware of the filmmaker and his very unique approach to filmmaking. The story itself is phenomenal, though sparse, and the minimalism of the film is one of its greatest strengths. Performances were all exactly what I had hoped they would be, the score was excellent. Mickey Reece will go down alongside the avant-garde greats.
Definitely agree with the positive comments. This is my kind of movie. Throwback feel to it, for sure. Quite absurd at times, but in a good way. I even got a few notes of Wes Anderson. A good late night watch.
Unique tribute to some of the better independent 70s films. Strong performances by all, particularly Ben Hall as Wesley, the enigmatic, erudite "vampire?" Other reviews seem to have missed the ambiguity and metaphor. If you enjoy atmospheric nods to 70s cinema, check this out.
If you're in the mood for a slow-paced movie that's all about vibe and style, this is for you.
A tribute to a genre not often celebrated or imitated. Reece et al. take on a great deal, and, though it doesn't achieve its full potential, get excitingly close to it.