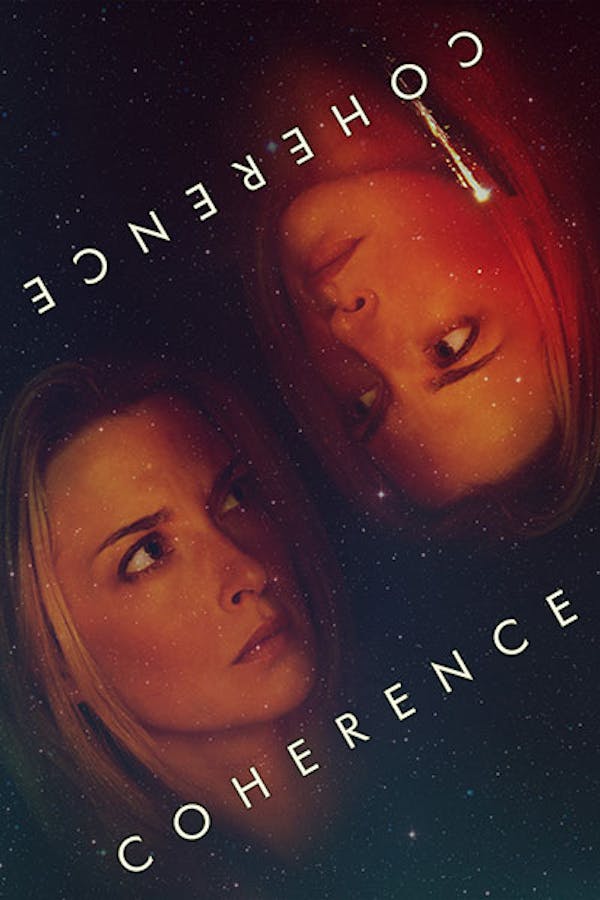 Coherence
Directed by James Ward Byrkit
On the night of an astronomical anomaly, eight friends at a dinner party experience a troubling chain of reality bending events. Part cerebral sci-fi and part relationship drama, COHERENCE is a tightly focused, intimately shot film that quickly ratchets up with tension and mystery. Guest Curator, Elijah Wood: "What an achievement this film is that it's scale and scope of unnerving science-fiction feels so much grander than the small home and dining room of its setting. It's still difficult to believe that it was entirely improvised. Exemplifies that one can do so much, which so little. Totally brilliant."
In this mind-bending sci-fi thriller, 8 friends at a dinner party start experiencing strange and mysterious events on the night a comet is passing close to Earth.
Cast: Emily Baldoni, Maury Sterling, Nicholas Brendon
Member Reviews
Really fun clever film, would definitely recommend!
Really clever premise with a successful, low-key execution. Note for potential watchers: if you don't care for movies where dialogue is loosely scripted and seems more outline-based, this will probably not be an enjoyable experience for you. The actors all seem to be very friendly, and the dinner party chatter feels natural in most places, but that is definitely the movie's weakest point. All that said, I still give this 5 skulls because ultimately I love it and I tend to enjoy seeing actors riff off one another without the constraints of strict scripting.
one of the better movies on here. less horror & more mystery.
It was a little quirky but I liked it.