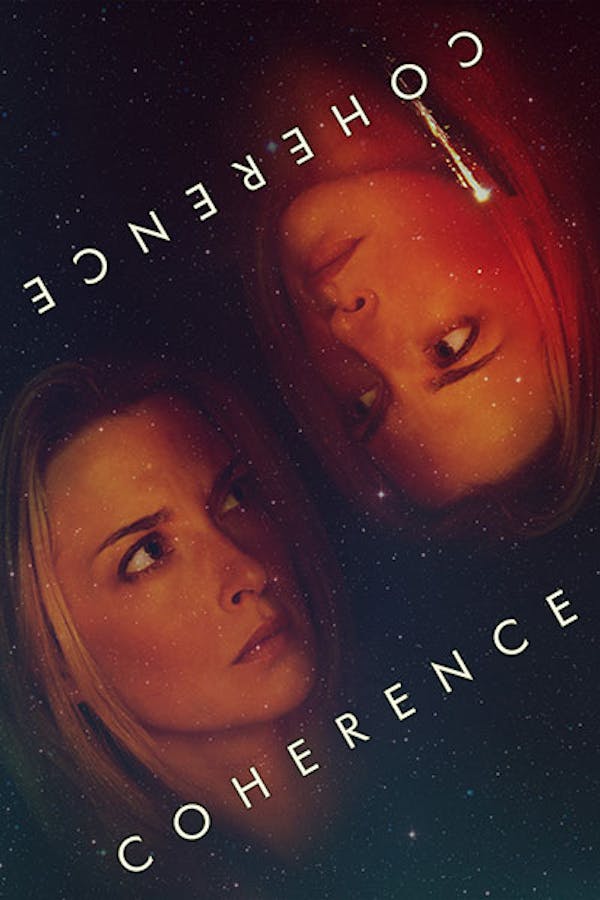 Coherence
Directed by James Ward Byrkit
On the night of an astronomical anomaly, eight friends at a dinner party experience a troubling chain of reality bending events. Part cerebral sci-fi and part relationship drama, COHERENCE is a tightly focused, intimately shot film that quickly ratchets up with tension and mystery. Guest Curator, Elijah Wood: "What an achievement this film is that it's scale and scope of unnerving science-fiction feels so much grander than the small home and dining room of its setting. It's still difficult to believe that it was entirely improvised. Exemplifies that one can do so much, which so little. Totally brilliant."
In this mind-bending sci-fi thriller, 8 friends at a dinner party start experiencing strange and mysterious events on the night a comet is passing close to Earth.
Cast: Emily Baldoni, Maury Sterling, Nicholas Brendon
Member Reviews
The only reason its missing a star is because a lot of the scenes has multiple people talking and its hard to understand what anyone is saying. Even with subtitles it felt a little jumbled. Still a good movie that makes you think quite a bit, although a little cheesy. But then again, most movies are. Fartknocka27 says 4/5 skulls. Now im off to take a dump
Xander as the lead on *Roswell* was a cute touch.
This film is definitely worth watching! What a ride this film takes you on, total mind fuck in the best way.
Amaaaazing sci-fi thriller mind fuck. I didn't have high hopes for this one but got hooked fairly quickly.