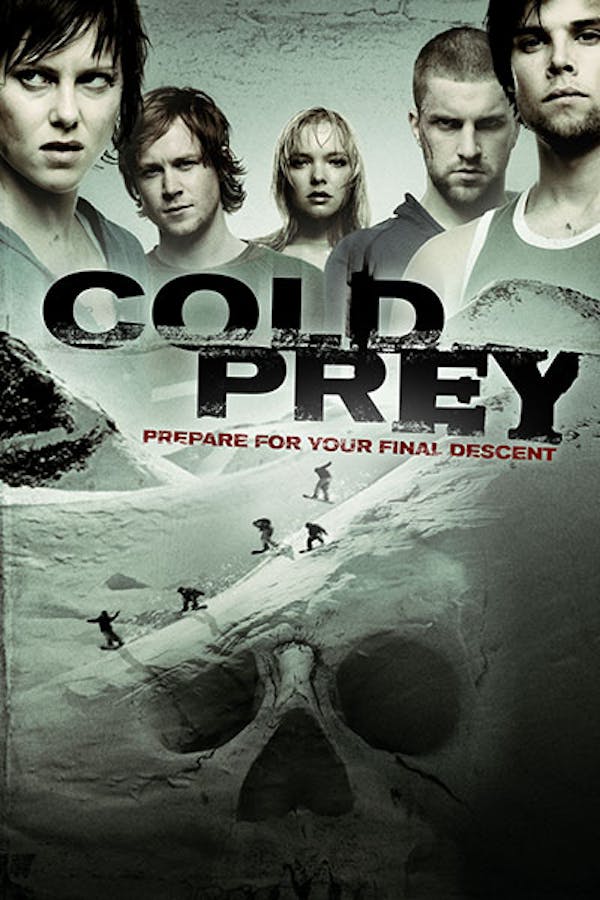 Cold Prey
Directed by Roar Uthaug
In this Norwegian horror hit, five snowboarders are stalked by a psychotic slasher after seeking refuge in an abandoned ski lodge. Instead of sticking to slasher formulas, director Roar Uthaug plays with audience expectations, serving up an icy, unpredictable thriller that ushered in the Scandinavian horror wave two years before LET THE RIGHT ONE IN. Fangoria called COLD PREY, a "conceptually rich slasher film" whose "snowbound setting offers a feeling of inescapable dread beyond that of its killer." The film's success led to a sequel and a prequel. Contains strong language.
In this Norwegian horror hit, five snowboarders are stalked by a psychotic slasher.
Cast: Ingrid Bolsø Berdal, Rolf Kristian Larsen, Tomas Alf Larsen
Member Reviews
I had read the reviews for this and so was expecting to like it. Well the reviews were right...I didn't just like it, I loved it !
Really enjoyed this one. Better than expected and kept me engaged from start to finish. Definitely worth a watch.
Thought this a great movie, love snow/cold/middle of nowhere settings, maybe shudder should think about abominable snowman classics
Suspenseful and really well done
what the fuck was this. it has an ok plot, and it had alright casting and acting, but the things that people did and the decisions they made were atrocious. it had a really bizarre twist at the end too. It has really mediocre effects and not much gore for a slasher. you also had to wait till half way through the movie to get the first kill, so my inner dead meat fanboy was disappointed. it had really cheap scares, and some very pointless shots, like (spoiler) when eirek was hit over the head with a pickaxe, you go back to the rest of the gang fucking around in the hotel. you then get to see a 12 second long still frame of the hotel which serves NO PURPOSE. (close spoiler) also, when the gang first arrives in the hotel, you get your typical "horror dude watching from the shadows" shot. theres naught wrong with that. but then you get another one straight after from outside, making it look like there is another dude watching too.