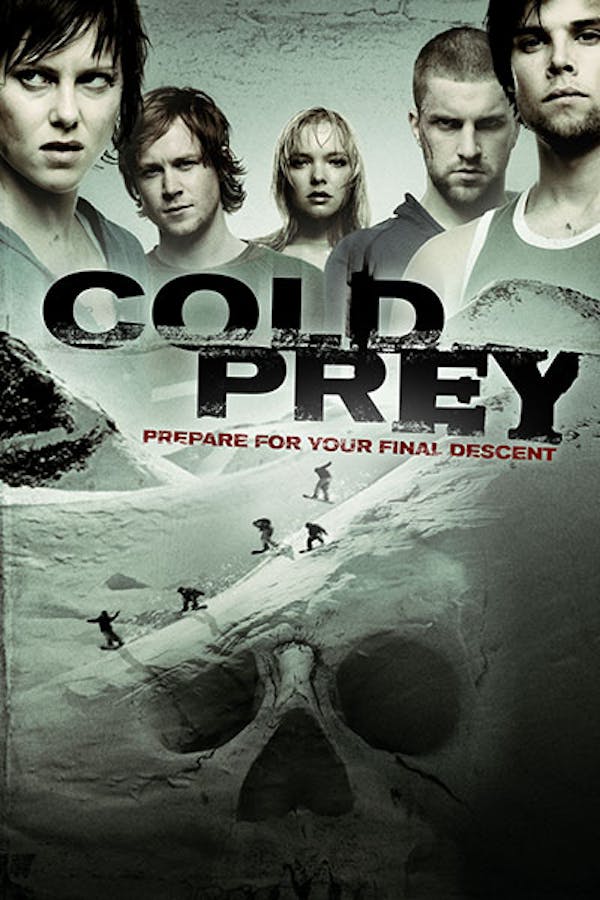 Cold Prey
Directed by Roar Uthaug
In this Norwegian horror hit, five snowboarders are stalked by a psychotic slasher after seeking refuge in an abandoned ski lodge. Instead of sticking to slasher formulas, director Roar Uthaug plays with audience expectations, serving up an icy, unpredictable thriller that ushered in the Scandinavian horror wave two years before LET THE RIGHT ONE IN. Fangoria called COLD PREY, a "conceptually rich slasher film" whose "snowbound setting offers a feeling of inescapable dread beyond that of its killer." The film's success led to a sequel and a prequel. Contains strong language.
In this Norwegian horror hit, five snowboarders are stalked by a psychotic slasher.
Cast: Ingrid Bolsø Berdal, Rolf Kristian Larsen, Tomas Alf Larsen
Member Reviews
Totally confused by the fanfare for this one. Average slasher at best.
Excellent slasher, the characters weren't all likeable but they were all pretty human and I cared about their interactions. Did a great job of rachet-ing up the tension before the characters even knew anything bad even happened. The final girl really proves her mettle and is forged in fire. The movie really makes the most of the environment and the fear of getting lost in the snow is kinda always on your mind while watching this. I loved it, was on the edge of my seat the whole time and was a great pallet cleanser after a really boring movie last night.
Really loved this movie. Such a good slasher, and as others have said the characters actually have a bit about them and you do care when they are killed. Will probably rewatch this one at some point as I feel like it would be just as good the second time around.
good fun, worth the watch. where did mikal get fresh oranges in the abandoned snow hotel? it's the magic of cinema.