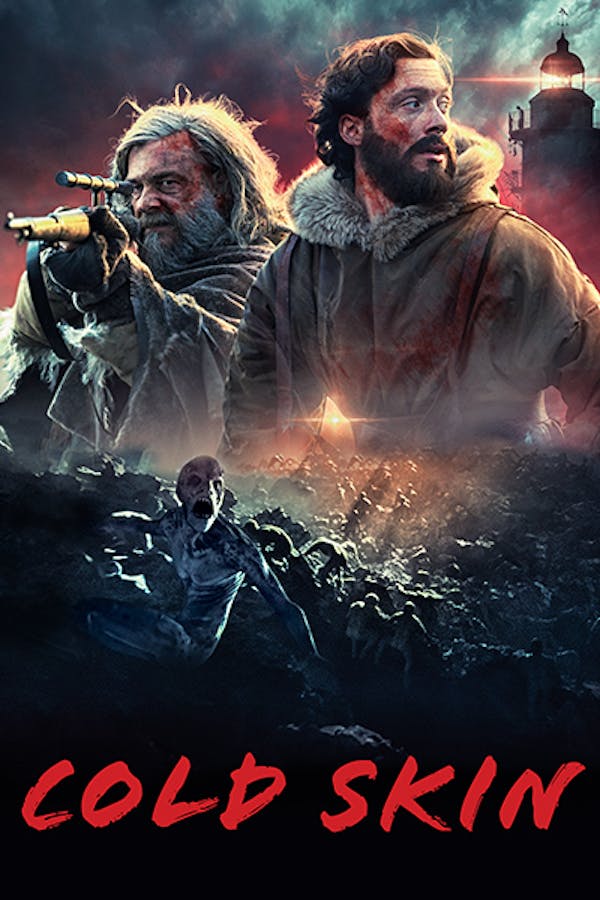 Cold Skin
Directed by Xavier Gens
In this creature FX-filled horror adventure, a young man comes to a desolate island to take up the lighthouse post of weather observer. But Friend finds no trace of the man he has been sent to replace, just a deranged brute who has witnessed a horror he refuses to name. When nightly invasions of unknown creatures emerge in the dark from the ocean, Friend realizes that something else entirely lurks on this island. A SHUDDER EXCLUSIVE.
In this sweeping horror adventure, a young lighthouse keeper realizes something else lurks on the island.
Cast: Ray Stevenson, David Oakes, Aura Garrido
Member Reviews
Loved it. A bit predictable with some cliché themes, but an interesting and beautifully shot example.
For such a character-driven film, both leads lacked subtlety and nuance, they were both pretty one-dimensional. The progression of the film was very predictable and the ending felt hollow with no real catharsis. I did like the design of the creatures, the atmosphere of the island, and was inteigued by the initial premise.
2/5. Fucking boring script, relies on jump scares for horror. The fight scenes are repetitive. Somehow both lead characters are stupid and unlikable. Only the visuals (set design, costuming, monsters) bring it up from the lowest rating possible. "The real monster was man!?" Wow, so unexpected, such nuance, such a twist. Disney's Pocahontas had more to say.
Very moody and atmospheric.