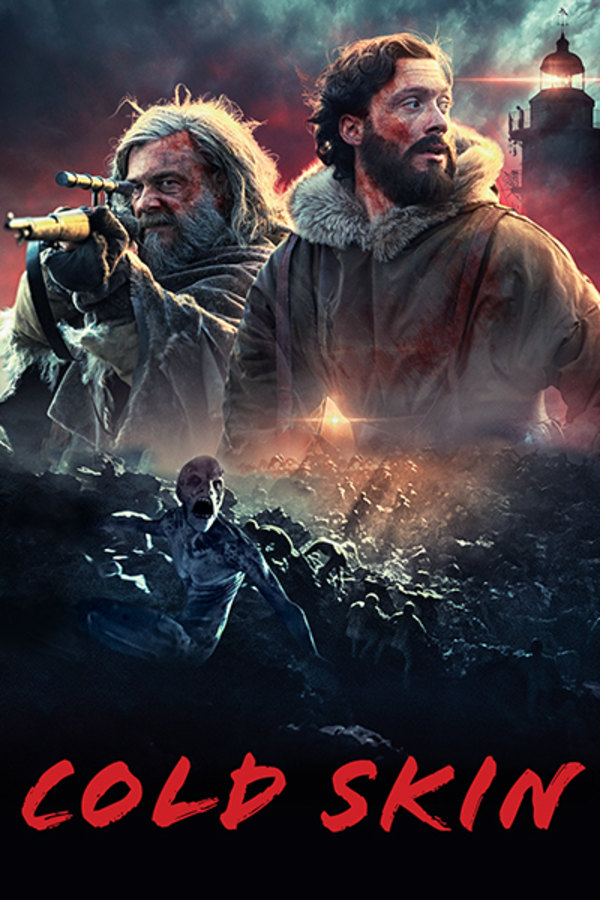 Cold Skin
Directed by Xavier Gens
In this creature FX-filled horror adventure, a young man comes to a desolate island to take up the lighthouse post of weather observer. But Friend finds no trace of the man he has been sent to replace, just a deranged brute who has witnessed a horror he refuses to name. When nightly invasions of unknown creatures emerge in the dark from the ocean, Friend realizes that something else entirely lurks on this island. A SHUDDER EXCLUSIVE.
In this sweeping horror adventure, a young lighthouse keeper realizes something else lurks on the island.
Cast: Ray Stevenson, David Oakes, Aura Garrido
Member Reviews
I think I'll watch this again love the location and a original idea really well acted a pleasant surprise
Pros: 1. The film is stunning visually, and it's helped in large part due to the beautiful natural scenery. 2. The score, for the most part, helps to set the appropriate atmosphere. 3. The make-up and prosthetics utilised are great. Aneris (Aura Garrido) and her kind look amazing. 4. The lighthouse battle scenes are really intense and entertaining to watch. Cons: 1. The score is sometimes overbearing, and there is some usage of stock action music. 2. Friend (David Oakes) grows a beard to not only show the passing of time, but also to represent his unkempt appearance - yet his beard is clearly groomed. 3. David Oakes gives a rather patchy performance. There are times when he's really good, and others where he's just incredibly bland. 4. The conflict between Friend and Gruner (Ray Stevenson) at times feels forced and unnecessary. 5. The narration by Friend feels redundant. 6. The last half-hour of the film drags needlessly. 7. Gruner killing himself feels massively out-of-place and out-of-character. 8. Although he is only onscreen for about 2 minutes, Ben Temple's (Naval Official) performance is over-the-top.