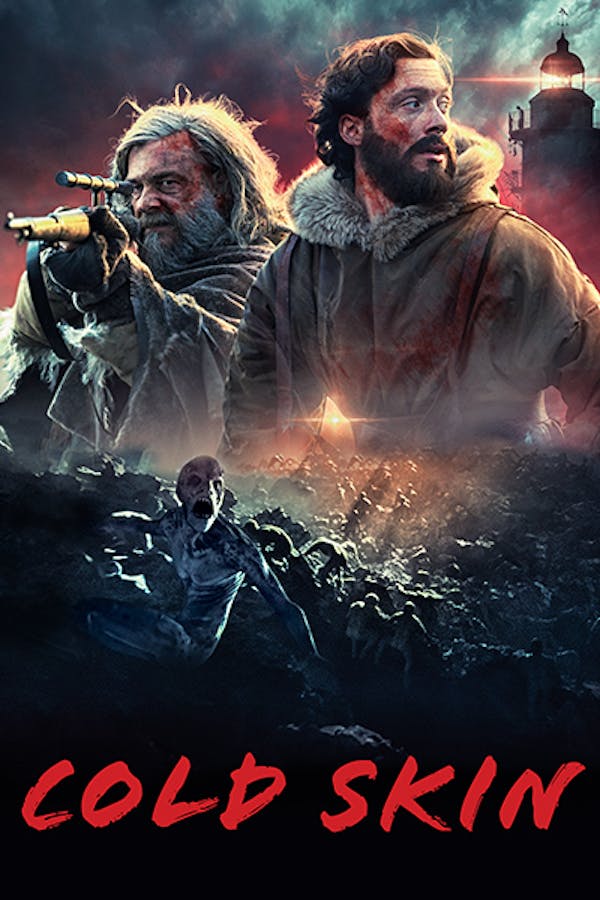 Cold Skin
Directed by Xavier Gens
In this creature FX-filled horror adventure, a young man comes to a desolate island to take up the lighthouse post of weather observer. But Friend finds no trace of the man he has been sent to replace, just a deranged brute who has witnessed a horror he refuses to name. When nightly invasions of unknown creatures emerge in the dark from the ocean, Friend realizes that something else entirely lurks on this island. A SHUDDER EXCLUSIVE.
In this sweeping horror adventure, a young lighthouse keeper realizes something else lurks on the island.
Cast: Ray Stevenson, David Oakes, Aura Garrido
Member Reviews
Amazing movie, great spin on the monster idea, unique concept, a great film!
Really good take on the mermaid legend.
Why doesn't Shudder ever mention in the description who the director is and what he previously directed? Had I known thus was directed by Xavier Gens who directed the excellent Frontier(s) I would've watched it a long time ago.