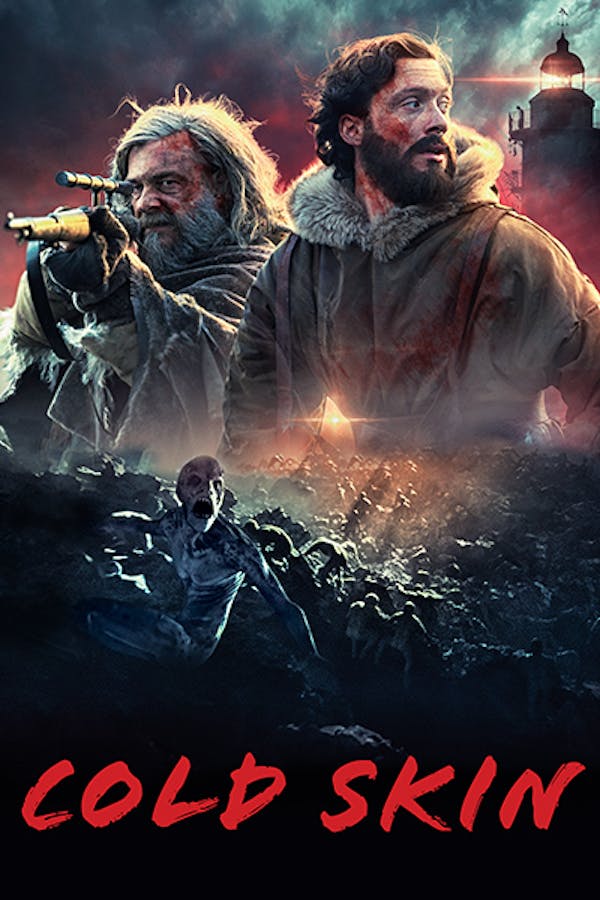 Cold Skin
Directed by Xavier Gens
In this creature FX-filled horror adventure, a young man comes to a desolate island to take up the lighthouse post of weather observer. But Friend finds no trace of the man he has been sent to replace, just a deranged brute who has witnessed a horror he refuses to name. When nightly invasions of unknown creatures emerge in the dark from the ocean, Friend realizes that something else entirely lurks on this island. A SHUDDER EXCLUSIVE.
In this sweeping horror adventure, a young lighthouse keeper realizes something else lurks on the island.
Cast: Ray Stevenson, David Oakes, Aura Garrido
Member Reviews
Robert Pattinson and Willem Dafoe were great in this movie!!! ....I'm KIDDING fellow nerds, calm down, sit back in your seats. It was an OK movie, I think it went on a little too long...
A little weird but not the memorable in my opinion. It wasn't a waste of time but it also didn't blow me a way. Very 3.5 out of 5 tbh
Super cool, lots to love here. Ending felt super rushed though.