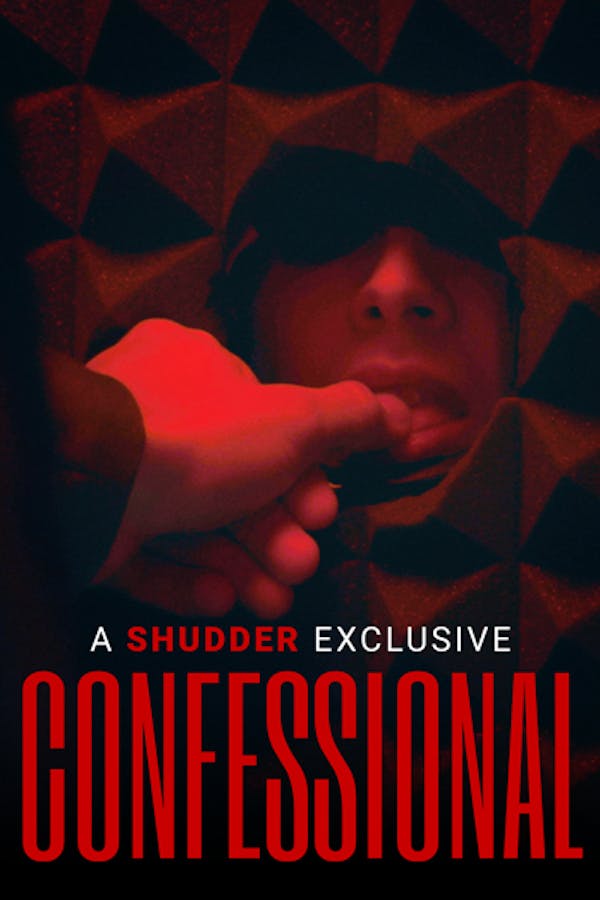 Confessional
Directed by Brad T Gottfred
After two mysterious deaths on a college campus, seven students are lured to a confessional booth to talk about everything they feel, everything they know, everything they did. A SHUDDER EXCLUSIVE.
After two mysterious deaths, seven students are lured to a confessional booth to reveal everything they know.
Cast: Lucas Adams, Paris Berelc, Annalisa Cochrane
Member Reviews
This was pretty cool. Maybe not scary, more suspenseful than anything. I have a deep appreciation for it. I highly recommend it.
I love movies like this. It was interesting, I was hoping it would be more dark but it wasn't bad
The complete end of this movie is kind of lackluster, while the 15-20 mins before it actually produce good work from the actors and the script itself. The only issue with that is that you have to trudge through 45 minutes of cringe to reach anything other than the actors trying to perform clunky monologues that make you want to abandon ship before the movie picks up. There are decent and good moments, and the Saw-esque turns here and there are nice. But it's just eh all-around.
I thought it was pretty good a little slow in places but overall I enjoyed it.
Awful film....the acting was just atrocious, let's start there. EVERY single actor in this movie was over the top and completely unbelievable. The writing was also less than lackluster. And the directing was pretty nonexistent. The whole film is just a needless nod to feminism. The ending was lacking in originality, and was extremely ambiguous. This is of the one one star caliber....