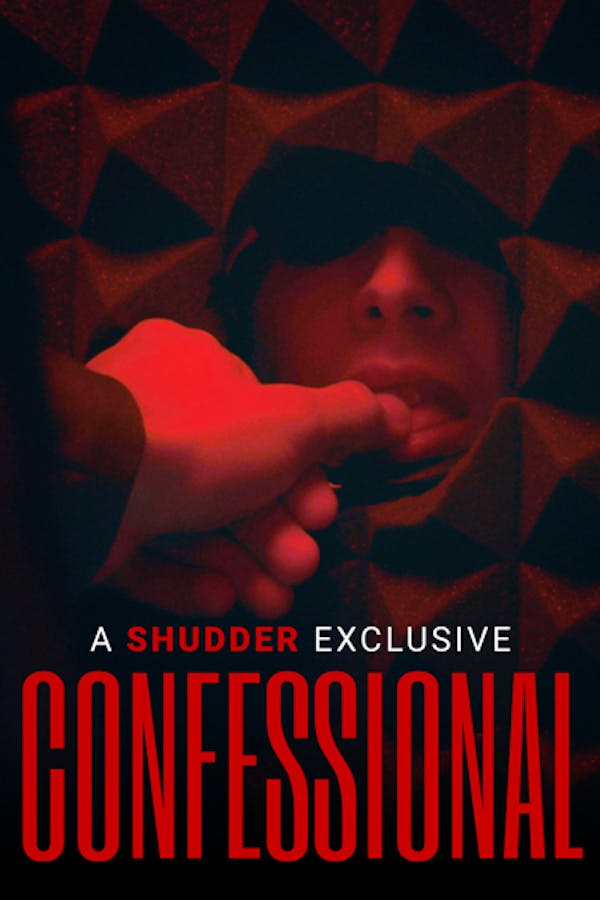 Confessional
Directed by Brad T Gottfred
After two mysterious deaths on a college campus, seven students are lured to a confessional booth to talk about everything they feel, everything they know, everything they did. A SHUDDER EXCLUSIVE.
After two mysterious deaths, seven students are lured to a confessional booth to reveal everything they know.
Cast: Lucas Adams, Paris Berelc, Annalisa Cochrane
Member Reviews
The cinema sin of that much onscreen reading, not for subtitles, is unforgivable. After only watching about two minutes, I was feeling like I had already been watching for 15-20 minutes. That level of pacing was unbearable.
It was kind of a good watch.. But very predictable
terrible acting, the writing feels like it's right out of a soap opera. not scary, and very predictable.
Unfortunately very boring. The script is not well put together and despite being so character driven, the characters all suffer from being underdeveloped with mid acting (esp the drug dealer). Weird that they turned the script into an LGBT driven thing because it didn't land and overall was very slow, boring, and disjointed.
This is so disjointed and jarring to watch, too much going on, bit difficult to keep up with with the storyline. I couldn't watch till the end