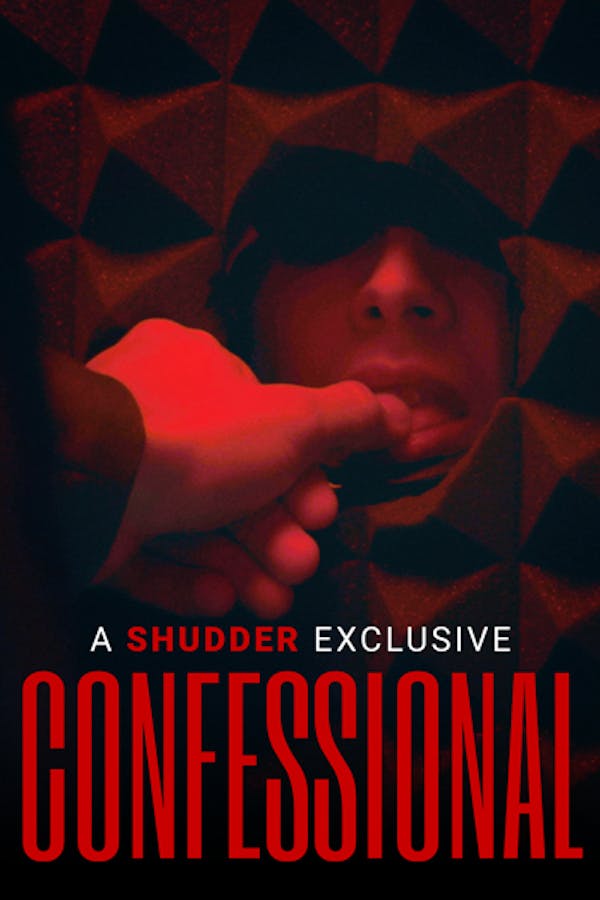 Confessional
Directed by Brad T Gottfred
After two mysterious deaths on a college campus, seven students are lured to a confessional booth to talk about everything they feel, everything they know, everything they did. A SHUDDER EXCLUSIVE.
After two mysterious deaths, seven students are lured to a confessional booth to reveal everything they know.
Cast: Lucas Adams, Paris Berelc, Annalisa Cochrane
Member Reviews
Ha. Film industry keeps making movies as if anyone cares if film students die in them. lulz.
I always try & finish a film, i really do, but i just couldn't waste anymore time in the end. No empathy for any of the weak characters, and the story was just really dull. There has actually been more drama in the 'Big Brother' diary room...& i hate that show
Really bad acting so I didn't finish it. Maybe it gets better, but I didn't care to find out.
All the buzzwords are there and all the boxes are checked. This film was obviously made by a bunch of self righteous and self satisfied lefties who don't know their butts from their elbows. Beyond that garbage, it's also a weak script; predictable and slow. The acting is pedestrian at best. Someone ought to fell these people that they're no where near as clever as they think.
The shallow social commentary is the worst thing about this film