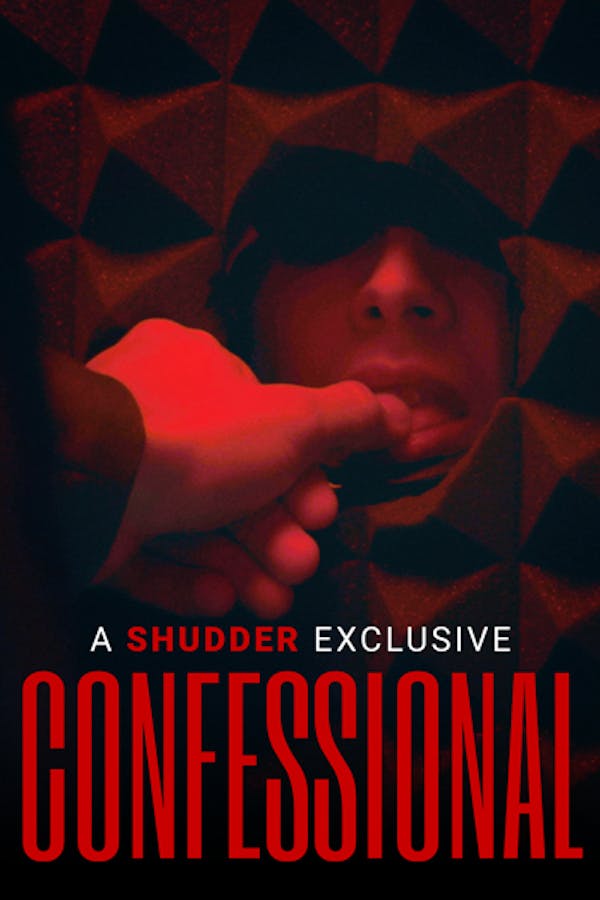 Confessional
Directed by Brad T Gottfred
After two mysterious deaths on a college campus, seven students are lured to a confessional booth to talk about everything they feel, everything they know, everything they did. A SHUDDER EXCLUSIVE.
After two mysterious deaths, seven students are lured to a confessional booth to reveal everything they know.
Cast: Lucas Adams, Paris Berelc, Annalisa Cochrane
Member Reviews
its pretty bad, but it would probably be Perfect to make fun of with friends. the whole movie feels and is edited like its a trailer, with constant cuts and text that kill any suspense they could possibly build. this movie is a pretty clear example of "show, don't tell". and even though its set up to be monologue-based, they still manage to spell everything out in the most blatant ways. if it was a much shorter film with no time to show us these details it'd be forgivable, but it's just not complex enough to deserve that. it probably should've tried harder to appear found-footage or been edited much differently. watch for a laugh or just play "her story" instead.
I'm kinda surprised by the reviews on this one it wasn't a great movie, but I didn't think it was awful. Sure it's inspired heavily by 13 reasons which is an already meh show. I'd probably give it 2.5 out of 5. I'm just confused because a lot people who give this movie bad reviews probably give great reviews on creep season 2. Which besides the evil dead episode, it has been awful.
Came into this pretty clear eyed. Didn't expect brilliance. But the level of bad this movie reaches is deserving of its own category of rating. Too bad there is no method for giving below one skull. If then I would rate this a minus four ¯\_(ツ)_/¯
Amazing film! Vanessa Marano plays her part extremely well. If you like a good story with a twist, watch this one!
Extremely boring. Couldn't finish it.